IN OUR four decades of living in Davao City we have the opportunity of making friends of people of various ethnic origins. We also have friends of other nationalities who, like us, have settled in Davao City either by marriage or by location of their businesses.
The majority of our foreigner friends are Chinese most of them are having their businesses in Davao City or assigned in the place by their respective head offices. Of the Chinese who pride to call themselves Filipinos, we came to know the brothers Joe Angliongto who was a columnist in this paper, and Angie Angliongto, a businessman. We also have good relations with the scions of Dona Modesta Singson Gaisano of Cebu who are now running their own malls in various parts of Mindanao with those in Davao City as the biggest of branches. Among them the late James Gaisano and his cousin John who is active in the Davao City Chamber of Commerce. We have acquaintances like Ed Bangayan, Bonnifacio Tan and several others. Over a year ago we met one businessman, a Chinese whose family hails from Cavite. He acquired a piece of farm land in our place with boundaries to that of the property of our father-in-law.
We found him to be amiable and respectful. We were able to thresh out some minor differences regarding overlapping boundaries despite contradicting technical descriptions of land markers. Because of these, we look up to him as a good neighbor, one who shows his belongingness to the barangays where we live. That is the reason why we had a very high regards and respect for him.
Lately however, we have noticed that there are actions by his workers that seem to discriminate our family. They have encroached into a family property and even cut a fruit tree without first advising or seeking clearance from our kin who owns that portion of the land. His workers, claiming to follow the instruction of this Chinese acquaintance of ours, extended the hollow block fence of his gate to the area that belongs to our kin.
Our brother-in-law whose house happens to occupy part of the small property concerned, has asked this Chinaman's workers to temporarily stop the fencing work. He is seeking from this Chinese acquaintance of ours for explanation.
We are hoping that this Chinaman will be fair and reasonable enough to give us the courtesy of explaining his action. That is, if indeed it is true that he gave his workers specific instructions as to the extent of the gate fence extension. We hope too, that our expectation of him to be an ideal neighbor will not be changed by his latest action.
For now we will not be naming him because our respect for him like the way we respect some of our Chinese friend still remains.
***************************
We know that education-wise Sen. Bato dela Rosa is well qualified to run for President of the Philippine Republic. He is a graduate at the Philippine Military Academy the entry of such institution is very competitive. He also has a Masters and Doctors degrees from the University of Southeastern Philippine; another degree thru audit study has been acquired by the senator from the University of Southern Mindanao in Kabacan. This feat he acquired rather silently and without any frills. Bato did not even care to attach the acronym of the degrees prior or after his name.
Nonetheless, we cannot help it if there are a number of doubting Thomases with his filing of a certificate of candidacy for President. It was so unexpected that many Filipinos, even his party mates were caught unaware. His name never surfaced as a potential candidate the PDP-Laban – Cusi faction will field against that of the dominant opposition bet. He was not even considered a vice Presidential hopeful. Then suddenly Bato was seen marching to the Commission on Elections filing center accompanied by the top guns of his party.
The question now being raised by the electorate, is Dela Rosa's candidacy for President for real? Will he be tenacious until election time? Was the good senator not a diversionary personality who will withdraw before the substitution deadline in favor of someone who is the real administration candidate? Remember that he has no Vice Presidential tandem even as his party leaders would want to justify it by trying to attach the candidacy of Sen. Bong Go as the possible Dela Rosa tandem.
Our hunch however, is that he will withdraw at an appropriate time in favor of Bongbong Marcos to make sure that the north sector of the country will be comfortably supportive of the outgoing administration.
And Senator Go will also hand over the Vice Presidential candidacy to Mayor Sara of Davao City. Then thats complete the union of the north and south, politically that is. Will there be any legal impediments? Well, majority of the framers of our Constitution and the crafters of the enabling legislation for the effective operationalization of the country's Commission on Elections (COMELEC) are politicians themselves. They created their facilitative way in, and in the same manner they have also provided for an effective way out.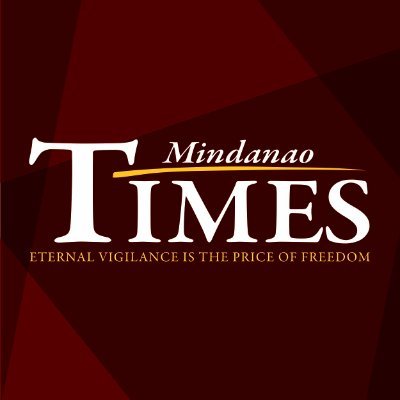 Source: Mindanao Times ( https://mindanaotimes.com.ph/2021/10/14/rough-cuts-is-this-chinese-showing-his-true-color/#utm_source=rss&utm_medium=rss&utm_campaign=rough-cuts-is-this-chinese-showing-his-true-color)