WHEN Senator Ronald "Bato" dela Rosa filed his certificate of candidacy (COC) for President he did not turn his back to the camera to show any piece of cardboard paper or illustration board where a name is written unlike the case of Martin Dino when he filed his COC prior to the 2016 presidential election. What does it mean? Is his candidacy for real?
Well, it remains to be seen and the electorate has until Nov. 15 to wait for what is going to happen. Clearly, in this time when sizing up the potentials of aspirants is at its height we cannot help but be suspicious of any move by political parties. After all, a miscalculation in the final choice of candidates will definitely result in the demise of one party's burning ambition to capture Malacanang, the country's seat of power.
But in the case of Senator Dela Rosa's fielding as a candidate for President of the PDP-Laban -Cusi faction which is perceived to be that of the President's choice to be identified with, it was the least expected. In fact, it is even possible that none, including us, ever believe that the PDP-Laban -Cusi faction will ever consider Bato as its option in deceiving the opposition.
There is no doubt, however, that the fielding of the Davaoeno senator is a component of a grand design to catch the opposition and the other contenders to the Presidency in their biggest surprise ever.
Of course, the filing of Bongbong Marcos of his COC has long been expected and his being the possible administration candidate for President has long been suspected by the opposition. The opposition, too, has been always closely monitoring every move of Presidential daughter Sara Duterte-Carpio since she has in several surveys, landed in the top as most liked by voters to succeed her father. But even with Sara's filing her COC for reelection as Davao City Mayor and her pronouncement that she is not running for any national position this coming May 2022 elections, all those having their sights at Malacanang, still have this lingering suspicion that eventually the Davao City Mayor would do the Duterte the father act in 2015. That is, substituting Martin Dino shortly before the deadline of the substitution of candidates.
The question now is what position will Sara ever desire to run and who the candidate she will eventually substitute for? Will it be the Presidency or the Vice President's position? As we have been postulating for the longest time in this space, Sara will not run for President next year. But still, she will aspire for a national position – that of the Vice Presidency. And we still believe that she will team up with Bongbong Marcos. And from the things which transpired lately, we even suspect that Mayor Isko will withdraw his COC; slides back to the mayorship of Manila and will support Marcos instead. And this could be part of a strategy being hatched up by the administration to retain hold of Malacanang. Why, what is former Cabinet Secretary Jun Evasco affiliating with Isko's newly adopted party for? We haven't heard of any falling out between the President and his most trusted man.
We also see Sara substituting either Bong Go or Doc Willie Ong for the Vice Presidency come substitution deadline. After all six years is too short a wait for another opportunity to run for President (in the case of Sara), and for Vice President (in the case of Isko) in 2028. And by 2034 Moreno will still be about 50 or 55 years old. He would still be very much of Presidentiable age.
*********************
It is also in these forthcoming elections that we have observed that many candidates including that of the Presidency and senators are filing as independents instead of directly identifying or bringing the name of their party whether that of the administration or opposition. Look at VP Leni. She is supposedly running as an independent candidate and even unabashedly announced she is not identifying with any existing party so as not to make her run tainted with partisan politics. Wow, what a play of words even at this time when the one group goading her to run is a coalition of anti-administration people dominated by the Liberal Party and the yellow group of the Aquino's.
And the senatorial aspirants are no exception either. Re-electionists senators Joel Villanueva and Migs Zubiri are running as independent. Why? We have no doubt that they do not want to lose the graces of the administration for now and the two want to enjoy their inclusion in the ticket of the other opposition group of Ping Lacson and Tito Soto, and possibly that of the administration line-up.
And by the way, we have yet to see or hear on television the names of those earlier mentioned Cabinet secretaries who are known aspiring for the Senate. What happened to Labor Secretary Bebot Bello, DOTr top gun Arthur Tugade, Chief Presidential Counsel Salvador Panelo, CabSec Karlo Nograles, Palace Spox Harry Roque? We do not know whether this again is part of a grand design of the shrewd Malacanang people. But whatever it is we sure will know in the days to come when the Commission on Elections will have sorted out the candidates for various national positions.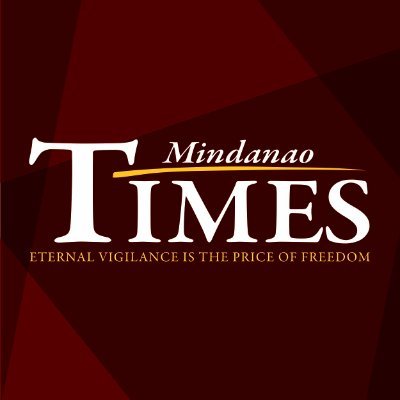 Source: Mindanao Times ( https://mindanaotimes.com.ph/2021/10/11/rough-cuts-pre-election-deception-schemes/#utm_source=rss&utm_medium=rss&utm_campaign=rough-cuts-pre-election-deception-schemes)