A few days back we wrote about a Chinese-Filipino who bought a farm lot with boundaries to our father-in-law's property somewhere in Tugbok District. We started to suspect that when he seemed to have encroached into our in-law's property this Chinaman was already starting to show his true character – that of being an undesirable neighbor. Earlier before the "encroachment" incident we considered him as a potential "neighbor of choice" to anyone because of his being soft-spoken. But we seem to have our reservation after he manifested his desire to fence his property and in the process shut off a road that has been used by residents even before the Second World War. But of course he can do it legally because it is his private property. What could prevent him from doing so is only his consideration that he is a newcomer to the barangay and that there is need for him to establish some kind of a peaceful co-existence with long-time residents in the area. Thus, when some of his neighbors learned that he would be fencing his property and denying them access to a long-used passage to their interior farms they were having second thoughts, as we do, with the true nature of the Chinese farm owner. The pathway which can allow four-wheel vehicles to pass is the most convenient route for famers who have their cultivations at the back of the Chinaman's farm lot.
Our desire to have a dialogue with the Chinese farm owner regarding his inclusion of a small portion of our in-laws property gave us the opportunity to maintain our original perception of the man as a good neighbor. When we came to the conflicted place, we manifested our intention to see the farm owner who was at that time in his farmhouse on a rest visit. To our surprise instead of us being asked to see him he personally went out of his way and saw us at the site instead. Armed with survey documents we and a brother-in-law presented our case and this Chinese farm owner also showed us his own vicinity map. While claiming that he was right he also agreed that he might have exceeded a little in extending his fence immediately prior to the location of a proposed gate. Then and there the Chinese offered to have his fence which was already started to be dismantled and moved a little to a site of our satisfaction. Our dialogue ended in a good note. This Chinese friend is after all, a reasonable man. His name is Dennis Garcia who operates an electrical supplies store somewhere at Uyanguren district. May we have more Chinese in Davao City like Dennis?
**************************
For now we have no idea how many of those who filed their certificates of candidacy for councilors in Davao City are carrying the party of Mayor Sara – the Hugpong ng Pagbabago. It is likely that there are so many of them. We would not be surprised if in the run-up to the May 2022 elections each of those candidates claiming to be Hugpong members will be bashing each other quite hard if only to get the affirmation of the party god that he or she is indeed a candidate of the ruling political group in Davao City. And for this, they might be elbowing with each other just to have the opportunity to get their hands raised by the mayor. Perhaps too, this will be the boom time for IT professionals who are experts in doing photo shop application because like in the last election those who did not get their hands raised by the HnP chair, they were able to have a photograph of themselves with the mayor supposedly raising their hands as proof of her endorsement. But thanks only to the photo shop expert.
****************************
Has councilor Danny Dayanghirang got somebody higher than Mayor Sara to endorse his candidacy? We are asking this question because the chair of the Hugpong has been transparent with her endorsement of incumbent congressman Vincent Garcia. Indeed, did Danny get the assurance of the mayor's father of support in all kinds to make him decide to face a strong candidate from a long dominant political family?
While we are not precluding this possibility, we also believe that what made Danny D decide to oppose the reelection bid of Congressman Vincent was his exceptional performance the last time he tried his luck against a Garcia candidate for representative of Davao City's second district.
That was several elections ago and Councilor Danny then ran bereft of resources and other ammunition needed to topple a granite-strong politician. He lacked money and organization and was only dependent then from his loyal supporters who believed that the councilor can make a difference if he were in Congress.
Nonetheless, he nearly unseated the incumbent Garcia then. It appeared that the constituents who had considered him a reliable politician had rallied behind him. Of course Dayanghirang knew what made him lost that election; that very thing that normally changes the electorate's mind when offered in silver platter. And again, it is likely to play a major role in determining the winner in next year's congressional polls in the district.
Knowing you well councilor Danny, all that we can say is, Good Luck!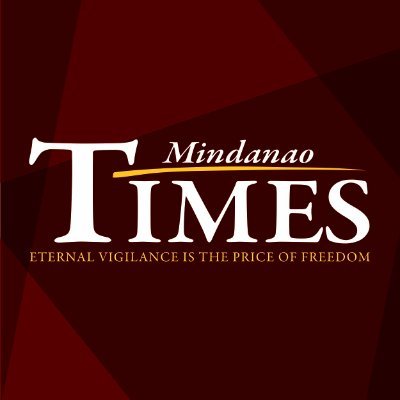 Source: Mindanao Times ( https://mindanaotimes.com.ph/2021/10/19/rough-cuts-some-aces-in-dayanghirangs-sleeves/#utm_source=rss&utm_medium=rss&utm_campaign=rough-cuts-some-aces-in-dayanghirangs-sleeves)