INDEED, how come? VP Leni Robredo who is the candidate of 1Sambayan coalition which claims it is seeking genuine change, now prefers to carry in her senatorial ticket former Vice President and Makati Mayor Jejomar Binay instead of former activist and left leaning congressman Neri Colmenares.
So what change for the better is VP Leni up to when those whom she wants to work with in the legislative department of government are mostly traditional politicians who are known to change colors where they could just blend when opportune time comes? Aside from Binay the VP has as her Vice Presidential tandem Sen. Kiko Pangilinan who change support as conveniently as the weather. Just recall his tactical moves in the two supposed people's power demonstrations at EDSA years back and you know what we mean.
Then we have Sen. Richard Gordon, he who is the usual monologue every time he presides Senate Blue Ribbon Committee hearing; he who rules the Philippine National Red Cross (PNRC) like his favorite punching bag, the late President Ferdinand Marcos, perceptively did during his time. Then with the same VP Leni's team is another braggart of modern times, former Senator Sonny Trillanes IV. And there is also the "do-gooder" senator Leila de Lima who is still incarcerated because of alleged connection in the Bilbid drug trade.
The Vice President also joins the bandwagon of candidates who are so afraid to affiliate with a legitimate political party due to fear of being dragged into the mess such party may have committed in the past, distant or immediate. Yes, the Vice President is filing her COC supposedly as an independent candidate but she readily grabs the opportunity given her by the opposition Liberal Party to serve as its titular head? How come she is so afraid to identify herself as part of the original one of two parties established at the start of the journey of the Philippines as a republic?
Then, among the lineup that she proudly claims as the dream ticket she also has with her other cowardice of being identified with legitimate party candidates like Migs Zubiri and Joel Villanueva, both reelectionists for the Senate.
Yes, even a cursory reading of their move to distance themselves with any known COMELEC-accredited Party can easily deduce that they could only be looking forward to have a collaboration of convenience with the one who will sit in Malacanang for one simple purpose – getting the perks of being an ally of the holder of power.
Is such a scheme not a way of deceiving the electorate? Is it not a way of telling the people that they'd rather be none of either the administration or the opposition but instead the people's supposed servants in government? May be so. But is it really their intention? Or, is it their way of easily getting their hands to whatever there are in the booty a Malacsanang occupant can have by pretending to be supportive of those who are, or will be in power?
Of course, such strategy of the VP and her ilk is as scheming as those being done by other parties, the administration specifically, in taking advantage of the loopholes in the law governing the substitution of candidates. Parties have made it convenient to make any officer or member file their certificate of candidacy (COC) for this and that position for the country's top government offices like that of the Presidency and the Vice Presidency so as to smoke screen their intended real bets. In the process the other aspirant personalities or parties will have a hard time focusing their tirades as they do not know with certainty what and who to hit. And also, in so doing any candidate or his/her party making such dilatory tactic will be able to muster enough time to discover or perhaps "invent" weaknesses of their adversaries.
And it is only in the Philippines that this scheme is happening with so much ease and convenience. Someday soon, other countries will be learning from us. Remember the Trump-Biden election contest? Trump was already mouthing allegations that some voters long dead were about to cast their votes during that November 2020 US polls. How did he learn making this claim? He had it from a Filipino-American political adviser!
***********************
A Facebook post we saw and read the other day, came up with a listing of large infrastructure projects completed by the national government in the Davao Region. We agree with some of those. But what made our teeth grit was an image of the portion of the Tagum-Digos Mindanao Railway project. Its accompanying caption says, "…will start soon."
How many times has the project been announced to start soon since we started hearing about it years back? We could not anymore remember. But definitely, it was more than once, twice or even thrice. How soon is SOON? Seems exactly similar to what is happening with the Davao-Samal connector bridge.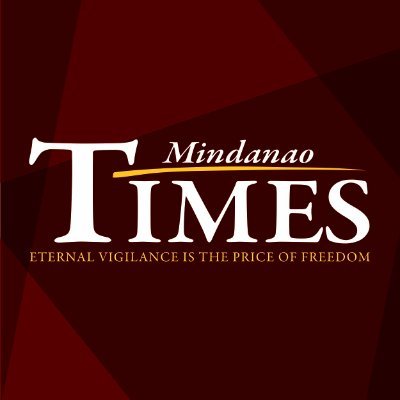 Source: Mindanao Times ( https://mindanaotimes.com.ph/2021/10/18/rough-cuts-taking-the-people-for-a-ride/#utm_source=rss&utm_medium=rss&utm_campaign=rough-cuts-taking-the-people-for-a-ride)