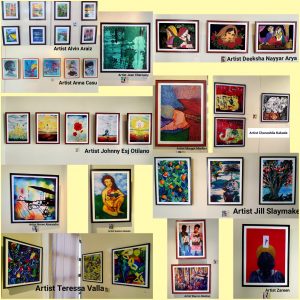 By: Dexter "Rob" Tanedo
FINE art comes in many forms. It is not limited on canvas or a marble sculpture. It can be a photograph or an assemblage of found and ready-made objects. But one of the traditional form of fine art is print. Print comes also in many forms like wood block, lithograph, serigraphs, etc.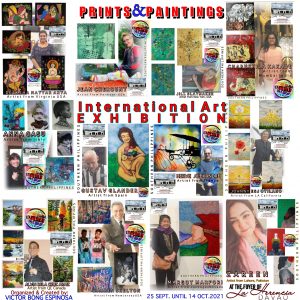 EXPOsition De Pinas 4, the locally organized International Art Exhibition by artist and art impressario – Victor "Bong" Espinosa, will explore this fine art form on their ongoing exhibition which was opened last September 25 and will run until October 31,2021 at The Foyer of La Herencia Davao.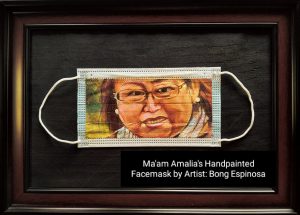 Hosting several international artists from 7 different countries, the art works are all rendered in sublimation, a new technique in printing by heating up dyes before its applied on a surface where it permanently bonds. Each artist gave permission to print a one of a kind copy of their original work that creates a unique new art piece. This exclusive copy for EXPOsition De Pinas 4 is as valuable as a painted art work.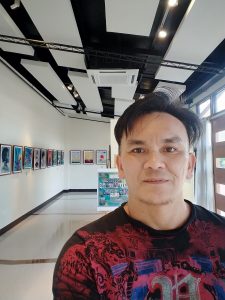 EXPOsition De Pinas is the trademark show of Victor Bong Espinosa that always give something new and extraordinary to the Davao art landscape by offering exhibitions with unique themes and openess to the international art community. Thus, giving the Davaoeño a first hand experience with a broader world art scene.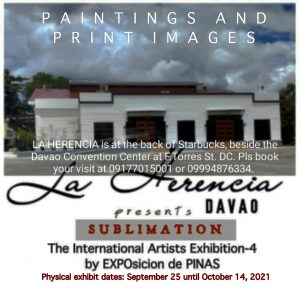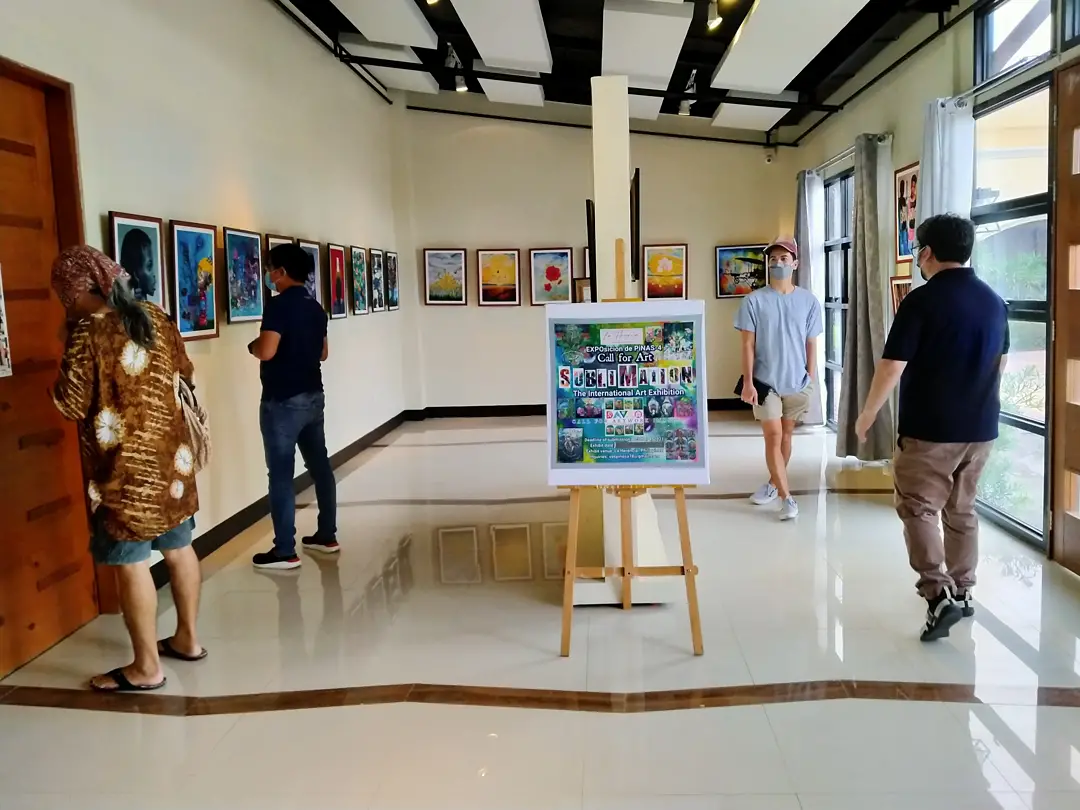 Something new and different in the Davao Art landscape… an International Art Print and Painting Exhibition: EXPOsition de PiNAS 4 at the Foyer of LA HERENCIA DAVAO organized and curated by artist Bong Espinosa Victor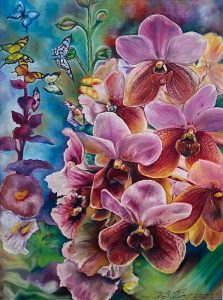 Coming from different artists around the world including Canada, France, India, Italy, Pakistan, Spain and USA. This rare show gives a great glimpse of the art from the different artists of the world. Though almost all art works are done in print, these works are one of a kind high end printing to recreate the intent of the artist to their art work. Thus, value and aesthetics are not loss in the transcreation of the art. In fact, it becomes its own unique art work because of the new process of sublimation involved.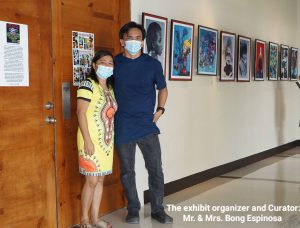 Don't miss the chance to see this art exhibition and book a viewing schedule with La Herencia EventsDavao today! Did we also mention we have 3 more art exhibits you can visit? Plus free brewed coffee while you go around This is FREE ADMISSION Safety health protocols are always in place! Wearing Masks and Social Distancing are observed at all times.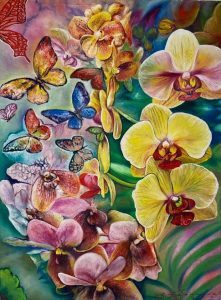 The exhibiting artists are:
Canada• Alvin de la Cruz Araiz
France• Herve Alexander
India• Charushila Kakade
Italy• Anna Casu
Pakistan• Zareen
Spain• Gustav Glander
USA•
Jean Cherouny
Johnny Esjotilano
Margot Marfori
Deeksha Nayyararya
Warren Shelton
Jill Slaymaster
Teressa Valla
The post
SUBLIMATION the Art in Print | EXPOsition De Pinas 4
appeared first on
Mindanao Times
.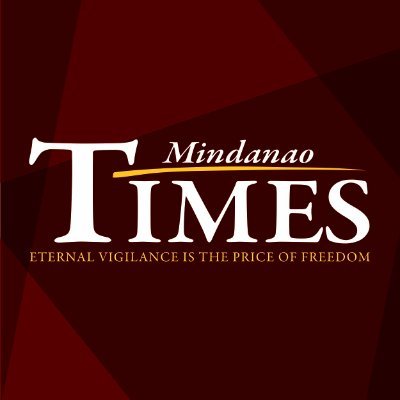 Source: Mindanao Times ( https://mindanaotimes.com.ph/2021/10/01/sublimation-the-art-in-print-exposition-de-pinas-4/#utm_source=rss&utm_medium=rss&utm_campaign=sublimation-the-art-in-print-exposition-de-pinas-4)