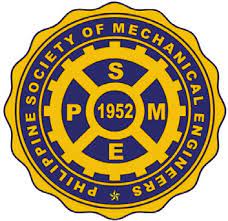 FOR President Rodrigo Roa Duterte to Order the PRC to Grant Approval to PSME's Renewal Application as AIPO and as CPD Provider and to Approve all Pending CPD Points Applications.
We write this petition after PSME has exhausted all efforts to make the Professional Regulation Commission, the PRC Board of Mechanical Engineers and CPD Council for Mechanical Engineers grant our application for Renewal of PSME's CPD Accreditation and AIPO Accreditation.
Petition for APPROVAL as CPD Provider and of CPD Points Applications
The CPD (Continuing Professional Development) Council for Mechanical Engineering has DISAPPROVED PSME's renewal application as CPD Provider and DISAPPROVED CPD Points application for all PSME seminars including that for the 69th PSME National Convention. This greatly affects thousands of our members as CPD points are needed in renewing PRC License as required by RA 10912 or the CPD Act of 2016. This decision of the CPD Council for Mechanical Engineering has made obtaining CPD points harder and more expensive for tens of thousands of Mechanical Engineers, Professional Mechanical Engineers and Certified Plant Mechanics.
The PSME even tried using another CPD Provider to apply for CPD Points but this was also denied approval. The other CPD Provider, was quoted as saying "sa 69th PSME Natcon lang kami nahirapan magpa-approve ng CPD Points." The Chairman of the CPD Council for Mechanical Engineering was also heard as saying PSME "…HINDI BIBIGYAN ng CPD Points kahit gumamit pa ng ibang CPD Provider." This is clearly a grave abuse of discretion.
This year's ongoing 69th PSME National Convention with more than 10,000 attendees (2,700+ professionals and 8,000+ Mechanical Engineering Students) has no CPD points because PSME's applications for CPD Points have been denied approval for unprecedented reason. There are 62 seminars in the convention, and all were denied CPD Points by the CPD Council for Mechanical Engineering.
PSME has provided its members with the greatest number of seminars with CPD points by offering discounted and even free seminars nationwide and abroad. Our Society also made it cheaper to attend seminars by conducting seminars near the members' place of residence or work thru its various regional/cluster conferences and one-hundred twenty-eight (128) chapters scattered all-over the country and abroad benefitting tens of thousands of our members.
PSME's national conventions (NATCON) have been offering great opportunities for our members to earn CPD points since the CPD program started. Our ongoing PSME National Convention's attendance have exceeded 10,000 delegates and thousands of them will be deprived of the opportunity to earn CPD points. A great many of them are your co-workers in the government.
In support of the CPD Law, PSME established its own training center, the Advance Training Center (ATC), to offer skill-enhancing seminars with CPD points. Thousands of mechanical engineers who have attended these seminars are now being deprived of earning CPD points.
PSME has applied for the renewal of its PRC Accreditation as CPD Provider. We seek your intervention to PRC for it to urgently approve PSME's accreditation as CPD Provider. PSME is exemplary in its mission to provide seminars with CPD points to its members. There is no reason to delay the granting of approval for its CPD Accreditation with PRC. We have appealed to PRC for our CPD Provider Certification approval and CPD Points applications but these appeals fell into deaf ears.
Petition to Intervene on the granting of Renewal of PSME's Certificate as Accredited Integrated Professional Organization (AIPO) for Mechanical Engineers.
The PSME is the PRC AIPO with Accreditation No. AIPO-004. This AIPO accreditation has been renewed already several times since the inception of the AIPO system of PRC, the latest of which is through PRC Resolution No. 2018-1089.
The incumbent PRC Board of Mechanical Engineers and the PRC has not acted on our petition for three (3) years already. They have neither dis-approved nor approved our petition for renewal of our Certificate as Accredited Integrated Professional Organization (AIPO) for Mechanical Engineers.
Since July 4, 2018, or three (3) years ago, our organization's petition for the renewal of our Certificate of Accreditation has been pending with the PRC. There were additional documents required but which were all complied with already since November 20, 2019. There is no ground for the PSME AIPO Renewal application to be further delayed or denied. There is no other professional organization that has applied also as AIPO for mechanical engineers.
Since its establishment sixty-nine (69) years ago in 1952, PSME has made its mark in advancing the mechanical engineering profession, has helped its members in enhancing their skills by conducting seminars, conferences and conventions, has developed codes and standards to improve the mechanical engineering practice, has contributed to the economic progress of our country and has embraced safety as its number one public advocacy that has contributed immensely in improving work safety.
PSME is the oldest and the largest organization of mechanical engineers in the Philippines where its membership, since its organization, has now reached a cumulative 110,000 members, according to PRC's record.
We are witnesses to the dedication of all mechanical engineer volunteers and staff of PSME in leading the organization in offering programs and projects to help the mechanical engineers in their career and in upgrading their licenses. We appreciate the numerous community assistance that PSME and its one hundred twenty-eight (128) chapters conduct nationwide to help our kababayans and fellow mechanical engineers both here and abroad. We know that PSME has helped and currently is helping various government agencies in implementing your programs of government as evidenced by a record number of Memorandum of Agreements (MOA) signed with many government departments and agencies in your term, Mr. President.
PSME's contribution to PRC in helping it succeed in its programs and PSME's achievements throughout its history have made it deserving to continue to be the AIPO for mechanical engineers. We firmly believe that PSME deserves to be renewed of its Certificate as PRC AIPO for Mechanical Engineers.
To us, PSME is a family. It is our home away from home. It is the Home of Filipino Mechanical Engineers.
We wish for PSME to continue being one of the trusted and reliable partners of the government. However, the mechanical engineering profession, the mechanical engineers, the community where PSME operates, and the country as a whole are being denied of the PSME's full ability to serve and be of big help to all its stakeholders without its accreditation as AIPO and CPD Provider.
It is in this context that we seek your kind urgent intervention.
Thank you very much and more power!
From: Philippine Society of Mechanical Engineers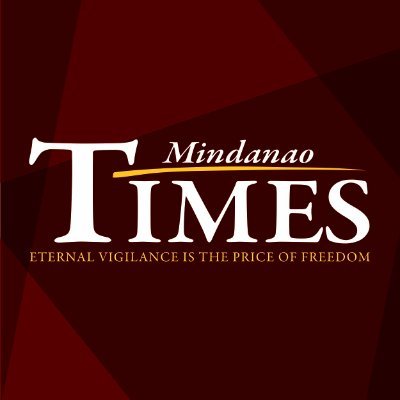 Source: Mindanao Times ( https://mindanaotimes.com.ph/2021/10/19/support-psmes-online-petition/#utm_source=rss&utm_medium=rss&utm_campaign=support-psmes-online-petition)