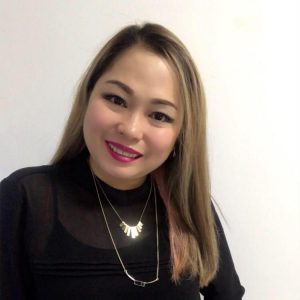 #Diariesofaworkingmom captures my season well for almost eight years now. Motherhood is one of my lifes' best highlights and how I wish to spend the whole time rearing my children. Then again, the glaring need to provide and pay for surmounting monthly bills pushes both parents to work. Yes, I am a working mom and like most moms like me who travail the endless tasks in our workplaces, we have been struggling with the guilt of not being hands-on in taking care of our growing children. I would remember employing a lot of distraction strategies just to prevent hearing my baby's painful cries whenever I leave for work day after day. I could not even imagine how I was able to live with that for seven years. It was not until the lockdown started that I experienced a surprising shift.
While most people dread the idea of being forced to work in their homes, I find it as a blessing in disguise as it means being with my kids for most of the time. The desire to be physically present at home while working became a reality for me. Before, I remember having wild imaginations of having a portal at my office that leads me to home where I could just go in and out to be with my kids during breaks at work.
The many months of working while mothering is a source of everyday bliss not until my house helper left us for good. The first thing that came to mind was the adjustments on how I should manage my time and energy to strike a balance between two glaring demands—working and mothering. Six months have passed since our last helper and looking back, I think we are doing good and along with it are my fair share of lessons that carried me throughout this season. Here are some of them:
First, do not panic and succumb to overthinking, instead go to God for strength and wisdom. The first that comes to mind is the challenging adjustment of working and mothering all at the same time, not to mention the routinary domestic chores, which all adds up to the pressure. I have two girls, 7 and 3 years old respectively and both are already studying. It's a tough feat to think about. Then I stopped from overthinking to putting things into perspective. An encouraging word shared by my life coach gave me the strength to be calm and stay that way during the transition. He emphasized that as pressures of life go up especially when raising little kids, so is the grace of God. He was right. I have confronted my limitations which include my time and my energy. While doing my morning devotionals, I just can't help but seek help from God and I remember singing along with this powerful line from a worship song that says, "God I look to You, I won't be overwhelmed, give me the vision to see things like You do. God, I look to You, You're where my help comes from, give me wisdom cause you know just what to do." From there, I just felt a deep embrace of peace in my heart, and it gave me the hope that "I can do all things through Christ who gives me strength."
Second, look at your priority list and determine which ones to focus on for this season. We need to admit that we can only do so much as individuals as we have limited time and energy to do everything. So the wisest thing to do is determine which priorities to focus on. My basic rule of thumb in setting priorities follows this order: God, self, family, ministry, and work. It took me some time to process this with myself as some things are difficult to let go especially when you have invested a lot in it. Looking at my priority list guided me on which ones to keep and let go of. I have to say the process was challenging, but looking at our situation now, I can say it was all worth the pain. Moreover, do not lose your composure over little dramas at work and with people whom you think can distract you from your goal. This is just temporary and for now, there is no room left for them as we have limited energy. You just need to "look straight ahead, not looking to the left or right" as the Scriptures say. I have realized that the most important concerns nowadays are the basics—your faith, your overall health, your family, and your job. The other concerns have to wait.
Third, team up with your spouse and co-create a system that works for your household. There is no better partner to a working mother than her partner-in-life. At this point, communication is a major key to managing your time and energy. Take even a short time off to talk with your spouse and plan a system that will work in the context of your dynamics at home. For us, we assign specific tasks at home that interest us and match our working schedule. We also share in acting as adult supervisors for each of our daughters. I am thankful that despite the rough start, we were able to get the hang of it. Even our kids were able to share the small tasks which make managing our home a family activity. There are also several instances that we feel pressed to the wall which causes conflicts between us, and it is inevitable. But we have come to a resolution to try expressing our thoughts and feelings most appropriately. The process of venting out your fears and doubts does a lot of wonders not only to your mental and emotional health but to your relationship as well. Be ready to listen to what the other has to say and share your take until you agree on a plan that works for the both of you. Communicate your progress which includes wins and challenges and discuss how to improve on them. We also spend time praying for our concerns as a family. When plans get awry, laugh it out with your partner. Be patient towards each other because truth is told, things will not always happen as planned.
Finally, be kind to yourself and focus on things that can make you happy and healthy. Accept that not all people have the mental space to look after you. Be kind to yourself. There are times I have seen myself wallowing from self-doubt and discontent over not being the 'good mother' that I am expecting myself to be. But I have realized that the best gift that we can give to our families is a healthy mommy. So I am trying to do my best to be healthy so I could love and serve my family better. I am more cautious of my diet, my fitness goals, my stress levels and my mental health. What I usually do is take short breaks by watching videos, playing with my kids, go out for a joy ride with kids to buy food via drive-thru as well as having video call sessions with extended family members. When I am really tired, I stop for a while and take time to breathe. I also say to myself that it is okay if I can't tick off all the to-dos. As long as I have progress on a daily basis, no matter how small it is, I pat myself on the back and say, "Good job Mommy!"
(Tinay is an associate professor in Communication at the Ateneo de Davao University. She graduated with a doctorate degree in Communication at the University of the Philippines Open University (UPOU). She is one of the pioneering members of the Media Educators of Mindanao (MEM) and the Communication Discipline representative in the Council of Educators of Deans for Arts and Sciences (CEDAS) in Region XI. More than an educator, she is a loving wife, a hands-on- mom to two kids, a worship minister, and a life coach handling a network of women's life groups.)
The post
Tinay Thinks | Time and Energy Management of a Working Mom
appeared first on
Mindanao Times
.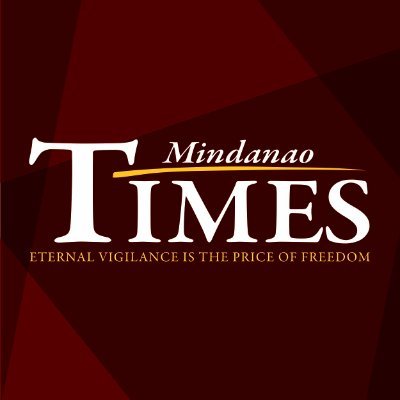 Source: Mindanao Times ( https://mindanaotimes.com.ph/2021/10/01/tinay-thinks-time-and-energy-management-of-a-working-mom/#utm_source=rss&utm_medium=rss&utm_campaign=tinay-thinks-time-and-energy-management-of-a-working-mom)