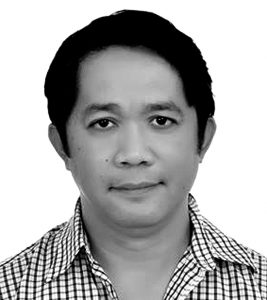 WE just have to rally support to those who may have similarly faced challenges while in the course of their duty as a journalist. This in essence is what the 2021 Nobel Peace Prize laureate Maria Ressa told this journalist in a chanced online talk with her weeks or so prior to her receiving the highly prestigious global award.
Well, it can't be denied there are many naysayers to Maria's success as a crusading journalist, but to many of us working on this oftentimes risky and thankless profession, we heap praises on her.
Firstly, there has never been a Filipino to have received such an award. And mainly because she stood up for the democratic principle of defending freedom of expression which is a precondition for democracy and lasting peace, as cited by the award giving body as its main reason on conferring the award to Maria and co awardee Dmitry Muratov, a Russian journalist.
Muratov is a television presenter and the editor-in-chief of the Russian newspaper Novaya Gazeta, known for its reporting on sensitive topics such as governmental corruption and human rights violations.
As soon as Maria left her two decades career in television, starting with CNN and Abs Cbn, she co-founded Rappler, a multimedia news organization that has been repeatedly in the crosshairs of the present administration. Maria had faced arrest and conviction over a controversial cyber libel law, which had outraged many human rights activists and media groups.
During my brief chat with Maria Ressa online along with her other regional correspondents of Rappler, I told her briefly of the challenges I went through in covering stories about extrajudicial killings, even receiving death threats from unknown facebook users and online bashers. I even saw one lawmaker who took my profile photo to purposely shame me on his facebook page, saying that I was rude to his president. But I had largely remained quiet about this, knowing so many of my peers on this profession had faced much graver threats and subjected to character assassination and questioned about their journalistic integrity.
I stood my ground, I did not cower from my reportage and even on the eve of the election, I wrote a searing story of a mother who lost four sons to what she attributed to the vigilante squad in Davao. That story came out in the French based news wire service Agence France Presse among several of my news organizations.
In 2017, I had a brief respite from covering the drug war that was raging in the country as I had a month-long coverage in Marawi.City. I also got accepted as a fellow to a prestigious program in Singapore where I had the chance to visit The Facebook headquarters.
We got the rare chance to tour the Facebook oiffice and saw that at that moment there were about 16 million Filipinos logged on from the Philippines, from the estimated 70 million accounts, including mine.
The monitor showed us the real time traffic signal coming from the Philippines occurred at about 10 am. I pressed on to ask the FB executives what they have done to address the growing concern on online trolls harassing critical media, citing the article of Maria Ressa. They acknowledged that indeed she asked for help.They said they are deactivating fb accounts that are obviously contravening the fb standard and regulation of fair use.
I narrated my FB headquarters experience to her and she said that FB may just be as overwhelmed and helpless with the millions of trolls that can easily sign up an account to just purposely destroy a person online.
But what about those ordinary provincial journalists who don't have the means or wherewithal to ask for support when they are in a similar situation as she had been, I asked her.
Maria said she wished no journalist would ever have to face what she and many other crusading journalists went through. A thousand cuts in the heart. I have countless other brave journalist friends who put their lives at risk and still soldier on to do the job they love doing.
I am also particularly concerned about the safety and whereabouts of my friend journalist Sophie Huang, my co fellow in AIJF batch 2017 who is based in China. She was detained again for her being a vocal critic of the government. Neither her family or friends could get any information from authorities as to why Sophie was detained again.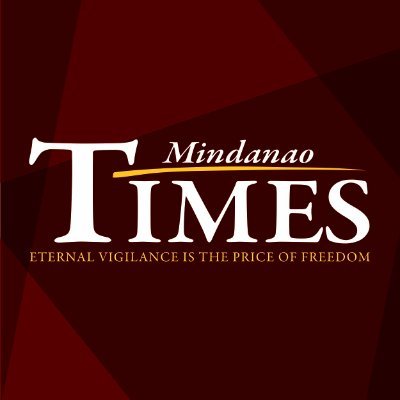 Source: Mindanao Times ( https://mindanaotimes.com.ph/2021/10/19/toplight-maria-ressa-a-thousand-cuts-in-the-heart/#utm_source=rss&utm_medium=rss&utm_campaign=toplight-maria-ressa-a-thousand-cuts-in-the-heart)