Real estate, tourism, manufacturing, and agribusiness have been increasingly drawing in investments into the Davao Region as it positions itself as one of the country's economic pillars at the start of 2022. This was the consensus reached during the recently held two-day 6th Davao Investment Conference 2021 which showcased Davao businesses' commitment to digitalization and technology adoption.
Davao City Mayor Sara Duterte-Carpio confirmed the timeliness of the conference's theme of "Davao Region: Strong Today, Stronger Tomorrow," saying, "The challenges we face today embolden us to build a stronger region for the future … We welcome change and leverage technology in the pursuit of development in the areas of real estate, tourism, manufacturing, and agribusiness. Let this 6th Davao ICon usher in a new era in the ways we do business, reach the global market, and bring growth and development into the Davao Region in the years to come."
Growth despite pandemic
Davao's emergence as a national pillar is opportune, as Department of Trade and Industry (DTI) Secretary Ramon M. Lopez painted a hopeful picture of the country recovering from the global health crisis: "The Philippines remains on track to show a growth rebound in 2021. With the ongoing rollout of vaccination programs, our resilient manufacturing center, and the anticipated implementation of the regional comprehensive economic partnership in 2022, we remain an attractive investment destination."
Davao ICon 2021 Chairperson Ricardo Lagdameo likewise pointed to the region's growth as a major draw for investors before and after the pandemic: "We grew by an average of 5.5%–better than the average of 4.8% of the country's gross domestic product over the same two decades. In the 10 years prior to the pandemic, Region 11's average growth was even more impressive at 7.3%, hitting a high of 9.2% in 2016, and faster than the national GDP growth rate of 6.4%."
Dr. Maria Lourdes Monteverde, President of the Davao City Chamber of Commerce and Industry Incorporated (DCCCII), spoke of the industries' "resilience and adaptability to our ever-changing world wherein we all have to learn to pivot and find innovative ways, not just to survive, but to thrive… the Davao Region and Mindanao are with no doubt, the best places for investment."
Tourism and real estate
One area for solid post-pandemic growth is tourism. Secretary Bernadette Romulo-Puyat of the Department of Tourism suggested innovative ways that can make the region "a dominant force" again: "Mass tourism is out. More experiential tourism products [can] provide tourists with the deeper connection with our destinations and our culture … Renowned for our warmth and hospitality, the Filipino brand of service is something we continue to level up."
Another booming sector is real estate as townships, mixed-use developments, and subdivisions continue to rise. Fernando Zobel de Ayala, President and CEO of the Ayala Corporation, highlighted the important infrastructure developments that make the region an investment magnet, namely: the Davao City Bypass, the Davao Coastal Road, the Mindanao Railway, and the expansion of the Davao International Airport. He emphasized that Ayala Land's more than PHP 40 billion investments, " including land acquisitions and … residential projects, retail outlets, offices, hotels, and tourism, and various other commercial properties … reflect our inherent belief in the growth potential of the region."
Jose Soberano III, Chairman, President, and CEO of Cebu Landmasters Incorporated, who is currently developing the Davao Global Township, mentioned one public need that can be a springboard for economic opportunity. Acknowledging that the Davao Region is one of the top areas in Visayas and Mindanao in terms of GDP and population, he said that those factors will lead to concerns "of addressing the housing backlog. That's why we in Cebu Landmasters are here: we look at the opportunity … and would like to address those needs."
Sabin M. Aboitiz, President and CEO of Aboitiz Equity Ventures, mentioned one pillar crucial to investments: "The national and local governments continue to be our dynamic partner in finding better ways to build the region by advancing business and communities. Our experience has been extremely positive; we look forward to further expansion and collaboration in Davao and the rest of Mindanao."
ICT pillar
Other sponsors of the Davao Investment Conference include: Anflo Management and Investment Corporation (ANFLOCOR) and its subsidiaries PanTrucks, Davao Packaging Corporation, and Davao Agritech Inc.; Davao International Container Terminal, Inc.; Tagum Agricultural Development Company (TADECO); Cargill Philippines; SMC Global Power; Manila Water Philippine Ventures; YHEST Realty and Development Corporation; Damosa Land; KPMG R.G Manabat & Co.; KDDI Philippines; DCME; International Workplace Group; Unifrutti; NP Changs; OLEO-FATS Incorporated; EtiQa; Alsons Development and Investment Corporation; Suntrust Properties Incorporated; MAER Summit Properties Incorporated; and the Davao City Investment Promotion Center.
Dennis Uy, Chairman and CEO of the Udenna Corporation Holdings Corporation, spoke about the vital role that information and communications technology (ICT) plays in economic development. Uy said, "Operating digitally is the only way to stay in business given the mandated lockdowns and restrictions. Go digital, or go dark. Disrupt, or be disrupted. The pandemic made it clear to us that our vision to be an indispensable partner in nation-building is in part democratizing and accelerating the digitalization efforts of the country."
New Zealand Ambassador Peter Francis Tavita Kell stated the embassy's goal "to connect Davao Region to other parts of the world as a sustainable place for global business." He also emphasized the inclusion of indigenous peoples as part of long-lasting economic development: "Until New Zealand's chairing, the Asia-Pacific Economic Corporation (APEC) has also paid attention to the economic empowerment of other groups with untapped economic potential" through dialogue, e-commerce opportunities, strengthening food security, and leveraging traditional knowledge in sustaining economic resilience
Though the conference focused on economic growth, respect for culture and traditions remains a key factor in establishing sustainable, inclusive development. A cultural performance and product showcase by the indigenous women of the Matigsalug Tribe highlighted Uplifting IP Women in Davao City, a collaboration among the Philippine Center for Entrepreneurship, DCCCII, DTI Region 11, the National Commission on Indigenous Peoples Region 11, and the New Zealand Embassy in the Philippines.
The Davao Region continually welcomes more investors and new businesses. Recordings of selected talks and exhibits will be available for viewing on the Davao ICon 2021 platform until December 11, 2021. For more information, contact the Davao City Chamber of Commerce and Industry Incorporated by emailing info@davaochamber.com.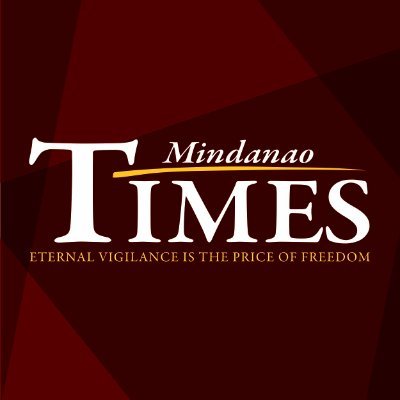 Source: Mindanao Times ( https://mindanaotimes.com.ph/2021/11/26/davaos-real-estate-manufacturing-tourism-and-agri-business-make-it-a-vital-ph-economic-hub/#utm_source=rss&utm_medium=rss&utm_campaign=davaos-real-estate-manufacturing-tourism-and-agri-business-make-it-a-vital-ph-economic-hub)