"NOTHING is great unless good."
(The Dominican, USA)
"Good is the enemy of great."
(Jun Collins, "Good to Great",n.d.)
The two quotations above seem contradictory. No, these are not. Let`s hear what Collins has to say on this matter:
"We don`t have great schools, principally because we have good schools. We don`t have great government, principally because we have good government. For people attain great lives, in large part because it is just so easy to settle for a good life. The vast majority of companies never become great, precisely because the vast majority become quite good-and that is their main problem."
Collins assertion here is based on extensive research. What he actually mean is that, "the vast majority of good companies remain just that-good, but nor great. They never had to turn themselves from good companies into great companies. The truly great companies, for the most part, have always been great."
In other words, no transition from good to great. Good remains good, great started great! Of course Collins was talking of American companies. The case might be different of companies from other countries.
On the other hand, the Dominican College of USA, is referring I suppose to people, stressing that people who are truly great must be good. That authentic greatness is bestowed to essentially good people. This transformation is usually a tedious process of requiring discipline throughout, disciplined thought, disciplined actions and disciplined people.
What about a transition process of bad to good to greatness as many of our Saints experienced? In reality, this at times happened likewise to institutions and bad people.
Hopefully, this will happen to our current bad exclusive/extractive/destructive "Patronage Politics" transforming to a good and ultimately great "Politics of Love" which Pope Francis is presently espousing. A Great Kind of Politics demands also "disciplined thoughts, disciplined actions and disciplined citizens".
Here lies our initial problem.
Hence, the Filipino people has to first engage in honest-to-goodness self-examination and reformation before Real Political Transformation is to be expected in our nation. Generally speaking, corrupt people creates corrupt institutions. We deserve what kind of politics we have for we are the creator of what we have!
Our "Kilos Pederal sa Pagbabago" (KPP) movement`s prescription to heal our sick society is to passionately and boldly pursue Real Social Transformation (RST) consisting of two elements, namely: 1( Systems / Structural Reform and, 2( People Reform.
While we suggest that these two Reforms be done concomitantly, it has now become clearer to us that priority should be given to People Reform. Hence, our incoming administration in 2022 should first focus on officially adopting a People Reform Program. We humbly suggest to our new President in 2022 to seriously consider KPP`s People Reform Program which we coined: "Be a New Filipino".
KPP`s total and integral human development approach "Be a New Filipino" has seven (7) Pillars. Its three (3) Upper Pillars are: 1) Love of God, 2) Love of Country, and 3) Love of Family in that correct hierarchy. Its four (4) Lower Pillars are: 4) Spiritual and Moral Recovery, 5) Patriotism Revival, 6) Entrepreneurial Mindset and Behavior, and 7) Physical and Mental Health.
In addition to these seven (7) Pillars, our people must also be Real Filipinos with decolonized mindset and Christian Filipinos to be true Christians by being Christ-like as "pro-active" – peaceful revolutionaries". Of course, the value of discipline must be imbued foremost to them to be affective". Of course, the value of discipline must be imbued foremost to them to be effective "spiritual and political warriors" of God. This is the only peaceful and viable way to succeed in launching a more complex and challenging task of System/Structural Reform such as transforming our bad Politics to great Politics.
Furthermore, all these must be properly guided by our Vision and Mission to ensure that our desired overall Goal is definitely achieved. In this connection KPP`s proposed "Dream Philippine Shared Vision and Mission, is again humbly submitted for our new President`s careful consideration.
For the benefit of readers who are still unaware of KPP`s proposed "Dream Philippine Vision ' Mission", allow me to restate these below:
"Share Vision: "A Nation of God-Loving and Healthy People, United in Diversity, with Full Democracy, Diamond – Shape Humane, Just and Innovative Society, Sustainable prosperity and Lasting Peace.`
"Mission: `Pursue Real Social transformation to Rebuild our Nation and Total Integral Human Development."
Clearly and concisely stated Vision and Mission set the direction and action to attain our people`s dream and aspirations.
For the information of everyone, KPP recently decided to adopt Pope Francis` exhortation of a better kind of Politics in the form of "Politics of Love" which KPP like to coin "Politics of the Poor" to connect it with "Church of the Poor". It is essentially a reinvented Liberalist Story or Modified Democracy obedient to God`s Commandment of "Love of Neighbor".
Watch for KPP`s forthcoming booklet titled "Seeds of Peace. Its contents are:
Part 1
War the Real Enemy
The Art of Peace
Theology of Liberation
In Search of a Global Alternative
Part 2
Primer on Real Social Transformation in the Philippines.
Part 3 Insights on New Political Leaders
KPP Legacy
This is KPP`s "Roadmap to true Societal Change" for the healing of our terribly sick society and authentic liberation of our people and nation.
Lastly, let me point out that, It is Wishful Thinking to ever believe that our Political leaders can reform our Bad Politics without Disciplined Citizenry. Hence, we call the attention of leaders of our various institutions to collaboratively undertake massive Civic Education soonest to create a critical mass base of responsible and truly disciplined citizens who will politically pressure our political leaders to support political reforms. Hopefully, leaders of our various institutions will extend their helping hands in this regards to ensure success. Wonderful concepts are worth nothing if not backed up by application. As a saying goes. "The smallest of implementation is always is always worth more than the grandest intentions."
"Lord Jesus Christ, let the Holy Spirit" enlightened our people of the sorrowful realities of our nation mainly due to bad politics being practiced mostly by our unconscionable traditional politicians, and help us to be pro-active in confronting this ghost that haunt our people and nation. All these for the greater glory of God. Amen."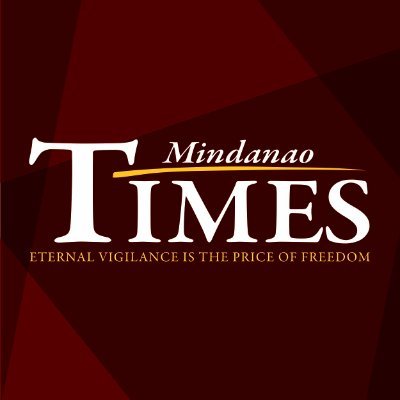 Source: Mindanao Times ( https://mindanaotimes.com.ph/2021/11/26/random-thoughts-bad-politics-to-great-politics/#utm_source=rss&utm_medium=rss&utm_campaign=random-thoughts-bad-politics-to-great-politics)