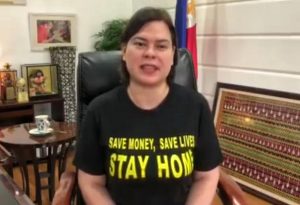 THE city government will not withhold the release of Christmas bonuses for all City Hall employees, particularly non-plantilla workers, who are not yet fully vaccinated against COVID-19, Mayor Sara Duterte announced Monday.
But Duterte warned that unvaccinated non-plantilla workers will not be prioritized for renewal by January 1, 2022, while regular employees will be reprimanded if they refused to get vaccinated.
During her program on Davao City Disaster Radio (DCDR 87.5) on Monday, Duterte reiterated her call to city government workers to have themselves vaccinated against the virus.
"We will not impose 'no vaccination, no bonus' policy in Davao City but for those who are not fully vaccinated, they will not be prioritized for hiring by January 1, particularly job orders," she said.
She said 1,500 workers of the city government are not yet vaccinated.
The local government has a total of 20,522 plantilla, job order, and contract of service employees.
"Please make sure that before the year ends, you're able to do vaccinations," she said.
She said those who cannot receive vaccination due to medical reasons will be exempted.
Executive Order 45, signed by Duterte on September 15, requires all City Hall employees and volunteers to get fully vaccinated.
Duterte, in her program over DCDR 87.5 on September 6, said their refusal will be the basis for non-renewal of their contracts.
The mayor's order said personnel may be exempted from the mandatory COVID-19 vaccination if their names are endorsed by the Vaccine Cluster head to the Human Resource Management Office as exempted due to medical reasons that are listed as contraindications in all the available vaccines.
The Department of Health central office posted an advisory on Aug. 5 that the "no vaccine, no work policy is not allowed," citing Advisory No. 03 Series of 2021 of the Department of Labor and Employment (DOLE) and Republic Act 11525 (COVID-19 Vaccination Program Act).
The DOLE advisory, however, applies only "to all establishments and employers in the private sector."
Section 12 of RA 11525, on the other hand, pointed out that vaccination "shall not be considered as an additional mandatory requirement for educational, employment and other similar government transaction purposes."
As of November 19, the city government reported that a total of 1,010,811 individuals had received the first dose and 908,101 others had been fully vaccinated. (Antonio L. Colina IV/MindaNews)
—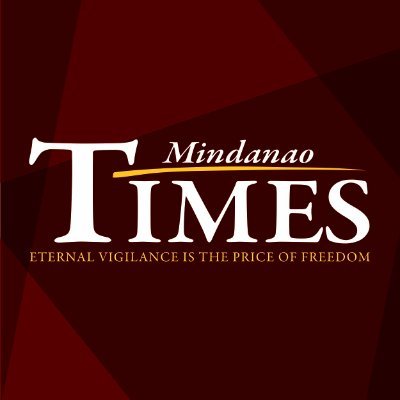 Source: Mindanao Times ( https://mindanaotimes.com.ph/2021/12/01/might-lose-job-sara-unvaccinated-city-hall-workers-to-get-bonuses-but/#utm_source=rss&utm_medium=rss&utm_campaign=might-lose-job-sara-unvaccinated-city-hall-workers-to-get-bonuses-but)