SEDA Abreeza, Davao's popular urban lifestyle hotel which opened to the public last April, 2013, has been keeping its promise of an experience of the best in Filipino hospitality. Seda, a Filipino word for silk, features contemporary modern design even utilizing a hotel accessories line which pays tribute to Mindanao's cultural legacy. At the hotel lobby, an impressive sculpture of a twisted metal by no less than Davao's international artiste, Ann Tiukinhoy-Pamintuan, is Seda Abreeza's iconic accent.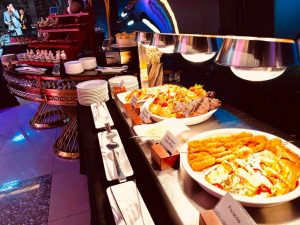 Seda Abreeza's luxurious rooms express stylish practicality. Operated by AyalaLand Hotels and Resorts Corporation (AHRC) in a joint venture with Davao's Anflo Management and Investment Corporation (Anflocor), Seda, just like the lustrous, strong and luxurious fabric it was named after, represents a commitment to providing a seamless hotel experience in all its 186 tastefully furnished rooms. Seda is all about offering comfort, value, and refreshing simplicity in its 9 years of patient and tranquil existence.
"Looking back into the past nine years, I can say that we've seen the hotel and the whole Seda Abreeza team successfully evolved and progressed from our humble beginnings to where we are today. It wasn't an easy task but I am happy to say that, with the cooperation of my team, the backing from our management company, and your full support, we are able to achieve milestones," said the happy GM Kennedy Kapulong in his speech during Seda Abreeza's Appreciation Night with a Summer Sangria Cocktail-themed party last April 21, 2022.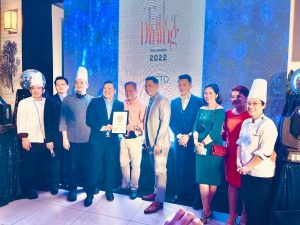 GM Ken Kapulong also announced ever so proudly that the hotel's all day dining restaurant, Misto, is once again recognized as part of the Best Restaurants Guide of Philippine Tatler for 2022. He personally congratulated Seda Abreeza's creative and hardworking Culinary Team headed by chef Jefri Mendoza and the F&B Service Team led by Jules Melencion. GM Ken Kapulong also personally thanked the Sales & Marketing division headed by Director of Sales Kathleen Namuag for the hotel's continuous strong presence in Mindanao.
"We remain committed to our principle of being eco-friendly. We are thankful for the partnership we have with the Philippine Eagle Foundation. Our adopted eagle Mayumi remains in good health and serves as an inspiration of agility and strength. Likewise, our partner Envirotech Waste Recycling Company has helped us reduce our plastic waste by introducing an innovative recycling technology. We were able to recover 2.2 tons of single-use plastics within six months last year and turned them into usable products. Our poolside chairs and tables are made of these recycled single-use plastics by Envirotech," the good GM Ken Kapulong revealed ever so proudly.
In the midst of the live music so enjoyably performed by Ralph Merced and his band, the personable GM Kennedy "Ken" V. Kapulong formally introduced Engineering Director Efren Rodrigo, Ayala Land Hotels and Resorts Corp. President and CEO Javier Hernandez, Board Member of Seda Abreeza Ricardo F. Lagdameo, Director of Communications Genny Puno and Sr. Dir. of Sales & Marketing Melissa Carlos to help him welcome all the guests with a wine toasting.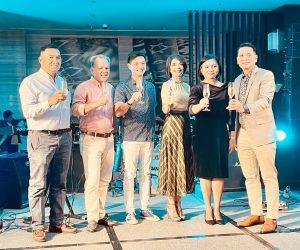 GM Ken Kapulong is a graduate of the University of the Philippines with a BS Hotel & Restaurant Administration degree. This Bulacan native has more than two decades of experience in the hotel industry working his long way as a Guest Service Agent to ultimately, General Manager. Kapulong spent eight years working in a luxury hotel in Thailand before his assignment in Davao City. He is the longest staying Hotel General Manager in the Davao City which he has truly learned to love.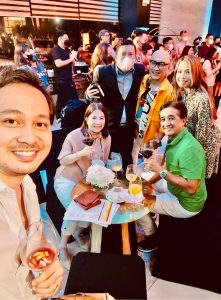 "The entry of Seda Abreeza in Davao is a clear indication that we believe in the great potential that Davao has. It is also our way to bring to Davao, and Mindanao for that matter, world-class amenities, fine services and modern facilities that, once upon a time, was only available in Manila," Kapulong impressed as he continued, "With your continued support and patronage, I am truly confident that Seda Abreeza's presence in Davao and Mindanao will continue to change and reshape Davao's landscape and redefine the hospitality industry in this part of the country…Seda came to Davao because of you and shall continue to exist because of you."
As if the Misto culinary delights plus Joey Mempin wines and sangrias were not enough, Seda Abreeza gave gift certificates to its lucky guests. Here's wishing Seda Abreeza all the best.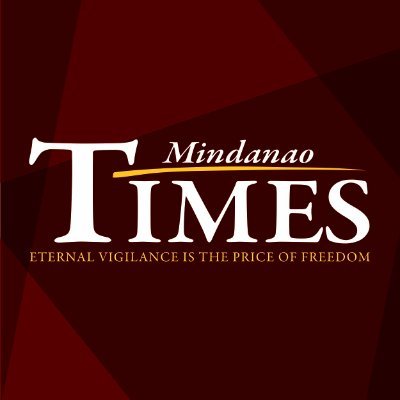 Source: Mindanao Times ( https://mindanaotimes.com.ph/2022/04/29/cultural-potpourri-seda-abreeza-on-its-9th-loving-year/#utm_source=rss&utm_medium=rss&utm_campaign=cultural-potpourri-seda-abreeza-on-its-9th-loving-year)