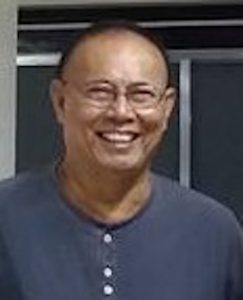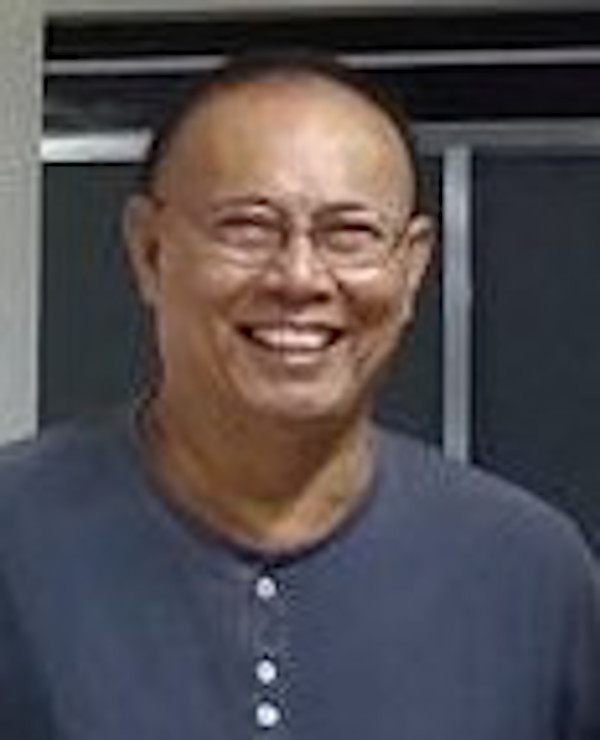 IS AGE catching up fast on us?
May be so, or may be not. This is because in at least two times in the last two weeks we missed twice giving ourreaders the correct or appropriate information on the ongoing campaign activities of certain candidates in Davao City. No, not because it was a deliberate omission due to personal bias but rather we were just confident that our initial knowledge of certain things is well stocked inside our skull. But apparently it is not. What we downloaded from our own memory bank missed a little.
First our attention was called by someone who claimed he was from the Office of Davao City Mayoral candidate Ruy Elias Lopez. He told us that the lawyer oppositionist to Baste Duterte completed a three 3-year term as Congressman of the Third District of Davao City. Our mistake, we admit. But it's good to know that Atty. Ruy Lopez has another six years as lawmaker since it is one attribute of the person that makes him qualified even more as an aspirant for the top position in the city.
The six more years in Congress may have allowed Ruy to accomplish legislating for projects that people not just in the third congressional district to enjoy but for the residents of the entire Davao City as well.
What these are, we believe, need to be brought by the son of the beloved late Lumad Mayor Elias Lopez so the people of the city may know and use these as additional inputs to make their final choice this coming May 9, 2022 election.
Meanwhile, middle of last week we wrote about a survey intended to draw out names of incumbent and aspiring councilors in the third district who are considered as one who could easily be approached for assistance in whatever form or kind.
What stocked in our memory as to the group that initiated the survey shortly before we wrote our piece was the name "Kadaganan." It turned out after finally retrieving the Facebook post the other day that the true name of the initiating organization is "Kadangpan." The latter word though has a similar meaning with the former. It is about a trait of a person that allows any Tom, Dick and Harry to run to him or her for help if one extremely needs it.
As we have mentioned in the same column the result of the survey which unfortunately did not present the methodology on how it was conducted, gave much brighter hope of getting into the Magic 8 Circle" for the following candidates for city councilor. It was aspirant Carmelo "Bebot" Clarion who was on top followed by incumbent and reelection seeker Nonoy Al-ag with another incumbent Abet Ungab coming in third.
In simple terms, they are the top three political personalities in the third district who many constituents believe are the easiest to seek assistance from and similarly easy to find. As to the others who came after Ungab common sense will tell us that they are not on top of the minds of people to go to when they are in time of need. The likelihood is that they might have already a sad experience in trying to find them much more get any form of assistance when they are badly in need for whatever.
As to Clarion, Al-ag and Ungab we have no question about their having occupied the top spots. Many residents especially those in the most rural of barangays in the third district had one way or another shared their rewarding experience with the three.
****************************
My kumpadre First District Congressman Polong Duterte (we were among the many Ninongs in a wedding of a daughter of a late Barangay captain some years back) seems unfazed by the fearless challenge of lady social activist Mags Maglana to his position as representative in Congress.
As of yesterday it was apparent that Cong. Polong's campaign propaganda had remained absent in the more popular platforms of the social media. Whether this is complacency or too much trust that he is well rooted in the consciousness of Davao City's district 1 voters we do not have any idea.
What is clear however is that with our Kumpadre's name and what he can possibly claim to have achieved in his three years in the legislature may be the stronger foundation for his reelection bid.
Whether the first district voters will affirm the congressman's perceived advantage, the result of the election on May 9 will tell us.
For comments and/or reactions we can be reached through our E-mail address: victorino.sumalinog@yahoo.com; Mobile No. 09392980435; and Landline at 2372169.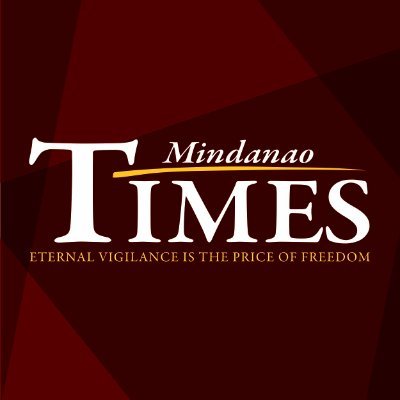 Source: Mindanao Times ( https://mindanaotimes.com.ph/2022/04/26/rough-cuts-two-in-a-row-sorry/#utm_source=rss&utm_medium=rss&utm_campaign=rough-cuts-two-in-a-row-sorry)