FISHERMEN found another dead sperm whale Saturday in Sitio Sakalig, Barangay Sugal, Jose Abad Santos, Davao Occidental.
In its report, the Department of Environment and Natural Resources said the carcass of the whale, 60 feet in length and nine feet in width, "was observed to have multiple wounds."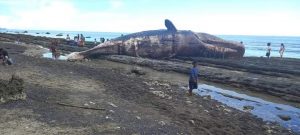 "It was also said that most likely, it was already lifeless when it reached the shores of Sitio Sakalig," the report said as DENR XI executive director Bagani Fidel A. Evasco ordered the Provincial Environment and Natural Resources Office to cordon off the area where the mammal was found.
"(T)he carcass should be disposed of immediately because its smell can be toxic and hazardous to the community," said Evasco, telling the provincial office to coordinate with experts in the disposal of the whale.
The report added that the Provincial Disaster Risk Reduction Management Office would debone the whale today with people from the Davao Museum and the Municipal Disaster Risk Reduction Management Office helping in the process.
Jose Abad Santos is about 220 kilometers from here or about five hours by land travel.
The report, however, did not contain the specific species of the sperm whale as several of these mammals have been found dead in the last 10 years in several areas within Davao Gulf.
A museum here reported in July 2019 that five sperm whales were found dead along the Davao Gulf during the first half of the year.
The 2016 report also pointed out that some of the whales were found to have eaten plastic, an indication that wastes were indiscriminately disposed of despite the implementation of the Solid Waste Management Act, or Republic Act 9003.
The law orders that wastes must be managed and only those that cannot be recycled must end up in local-government unit-run landfills or other similar garbage collection units.
The five-year Strengthening Marine Protected Areas to Conserve Marine Key Biodiversity Areas in the Philippines (SMARTSeas PH) project identified the Davao Gulf as among the marine areas that needed to get protected because of its marine biodiversity.
The United Nations Development Programme-supported project, which was to end in 2019, reported the sighting of sperm whales within the gulf as it took note that most of those that died got stranded.
It even called for a coordinated effort among stakeholders like national agencies, local governments, non-government organizations, and other groups to protect the marine life of the gulf.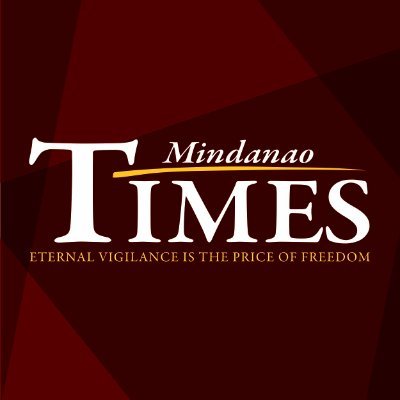 Source: Mindanao Times ( https://mindanaotimes.com.ph/2022/05/23/another-sperm-whale-beaches-on-davao-occidentals-shores/#utm_source=rss&utm_medium=rss&utm_campaign=another-sperm-whale-beaches-on-davao-occidentals-shores)