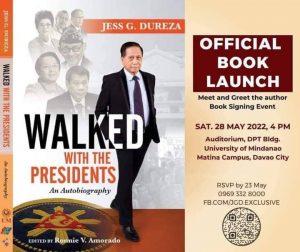 DAVAO CITY – Former presidential adviser and chief negotiator Jesus Dureza has proposed to the incoming administration of President-elect Ferdinand Marcos Jr. to find ways to resume the peace negotiations with the communist rebels.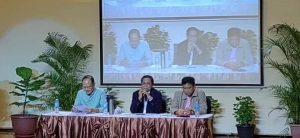 "We hope that with President Bongbong Marcos that we can resume the peace negotiations because work for peace is a never-ending work," Dureza said Saturday during the launching of his autobiographical book "Walk with the Presidents," which narrates his experience during the period from president Corazon Aquino to outgoing President Rodrigo Duterte.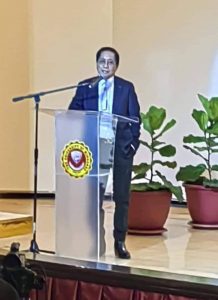 He said working for peace is "by piece." "It (working for peace) has to be done suddenly not on total stop…and can continue when the environment is conducive." The peace negotiations between the communist rebels and the government have been halted because of the differences between Duterte and the rebels. This took place even as it was Duterte who appointed so many officials who were linked with the rebellion, although most eventually were either fired or eventually resigned. Dureza also proposed that the government revisits its agreement with the Moro National Liberation Front under Nur Misuari.
He said the agreement with Misuari's group must be implemented not through the Moro Islamic Liberation Front (MILF) nor the Bangsamoro Autonomous Region in Muslim Mindanao (BARMM), the fruit of the negotiations between the MILF and the government.
"I think it is just in making Nur Misuari happy with what the situation will be," he added, although he acknowledged that the BARMM has encompassed some parts of the negotiations with the group of Misuari.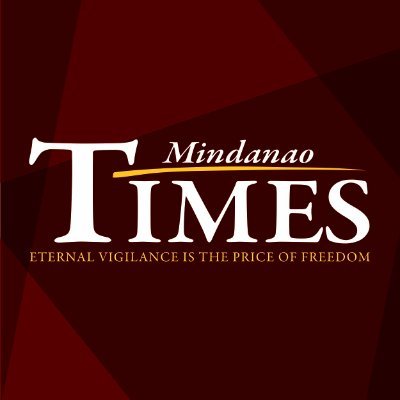 Source: Mindanao Times ( https://mindanaotimes.com.ph/2022/05/28/former-chief-negotiator-bats-for-renewing-talks-with-cpp-ndf/#utm_source=rss&utm_medium=rss&utm_campaign=former-chief-negotiator-bats-for-renewing-talks-with-cpp-ndf)