THE PHILIPPINE National Police (PNP) reminds the public of the election rules against prohibited acts that will be strictly implemented in today's elections.
The Commission on Elections (Comelec) has released Resolution No. 10746 imposing the prohibition on selling, furnishing, offering, buying, serving, or drinking intoxicating liquor starting May 8 until May 9.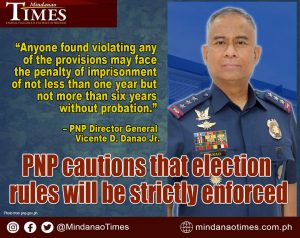 "Anyone found violating any of the provisions may face the penalty of imprisonment of not less than one year but not more than six years without probation," PNP Director General Vicente D. Danao Jr. said.
The PNP asked the public for strict compliance to avoid getting into legal trouble during the covered period.
Danao also reminded establishment owners to avoid displaying alcoholic beverages to prevent their customers from being tempted to drink in public.
"We just want to maintain our peace and order in every community. Let us exercise the freedom of expression and right to suffrage in a calm and sacred manner," he added.
No more campaigning
Starting May 8, national and local candidates, as well as their supporters, are prohibited from campaigning in public. Anyone who breaks this rule will face an election offense, he said.
Even during the election day on May 9, prohibition on campaign activities and distribution of campaign paraphernalia will be in effect, especially inside the voting centers, he added.
Danao further said the PNP urges citizens to do their civic duty and report any violation of the campaign ban. Further, police personnel will not be allowed to get inside the polling places on election day except in cases of emergency when the Electoral Board will seek their assistance.
In a separate interview on Sunday, Davao City Police Office director Col. Alberto Lupaz said they recorded no vote-buying activity so far. Meanwhile, he said they started enforcing the liquor ban starting at 12 a.m. on May 8 until 11:59 p.m. on May 9.
According to Danao, violators of the liquor ban may be jailed for not less than one year but not more than six years. The penalty does not carry a provision for probation.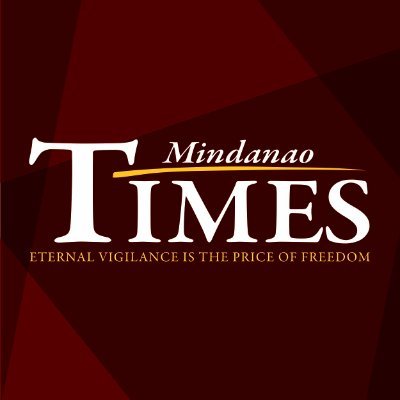 Source: Mindanao Times ( https://mindanaotimes.com.ph/2022/05/09/friendly-reminders/#utm_source=rss&utm_medium=rss&utm_campaign=friendly-reminders)