Thirty journalists, bloggers, and content creators from Visayas and Mindanao were honored at the 9th Globe Media Excellence Awards (GMEA)⁠—the longest-running media awards covering Visayas and Mindanao. They were recognized for their outstanding and impactful works that inspired and uplifted lives using digital technology.
These storytellers showed tenacity as they pivot with the times to be a driving force in making a difference. They produced stories and advocacies that best represent the theme for this year's GMEA #PadayonDigital: Uplifting Lives through Digital Technology and Globe's sustainability pillars – digital nation, care for people, care for the environment, and positive societal impact.
"I salute all of you for embracing the digital space to overcome today's challenges and continue to deliver stories to our fellow Filipinos. With GMEA we are one with you in sharing inspiring stories to uplift the lives of our kababayans," said Yoly Crisanto, Globe Chief Sustainability and Corporate Communications Officer, during the virtual awarding ceremonies.
"Sifting through hundreds of entries, we realize how much good news there still is out there. The uplifting community stories we awarded this evening are testament of how news has evolved, but what remains is the universal truth of our humanity–our ability to rise above any challenge, share knowledge, and inspire others to be better. We look forward to your continued support as we mark our 10th year. Together, let us continue to create stories of hope that will propel our nation to a real digital life," Crisanto added.
Besting over 500 entries, here are the 15 winners from Visayas and 15 from Mindanao:
NEWS REPORT OF THE YEAR – Leo Udtohan (Bohol/Philippine Daily Inquirer-Visayas) and Grace Cantal-Albasin (Bukidnon/Rappler Mindanao)
EXPLANATORY/INVESTIGATIVE STORY OF THE YEAR – Rhick Lars Vladimer Albay (Iloilo/ANCX) and Ace June Rell Perez (Davao/Sunstar Davao)
EXPLANATORY/ INVESTIGATIVE VIDEO STORY OF THE YEAR – Erwin Nicavera (Bacolod/Sunstar Bacolod) and Rodrigo Bolivar II (Bukidnon/DXBU 104.5 Fm)
BREAKING NEWS OF THE YEAR FOR DIGITAL – Morexette Marie Erram (Cebu/CDN Digital) and Ralph Lawrence Llemit (Davao/Sunstar Davao)
PHOTO OF THE YEAR FOR DIGITAL – Amper Campaña (Cebu/Sunstar Cebu) and Erwin Mascariñas (Butuan/Associated Press)
COLUMN OF THE YEAR – Maria Lourdes "Nini" B. Cabaero (Cebu/Sunstar Cebu) and Henrylito Tacio (Davao/Edge Davao)
SOCIAL MEDIA ADVOCACY OF THE YEAR FOR DIGITAL – Mark Kavin Salomon, Dianne Savillo, James Amistad, Dominic Ylagan, Rhobie Ruaya (Cebu/CDN Digital) and Angelie Collera (CDO/University of Science and Technology of Southern Philippines)
DIGITAL STORYTELLING: BEST BLOG POST – Vernon Joseph Go (Cebu/vernongo.com) and Reuel John Lumawag (Davao/www.kapediaries.com)
DIGITAL STORYTELLING: BEST SOCIAL MEDIA VIDEO – John Dale Salazar (Bacolod/Aksyon Radyo Bacolod) and Ace June Rell Perez (Davao/Sunstar Davao)
NEWS REPORT OF THE YEAR FOR RADIO- Romeo Subaldo Jr. (Bacolod/Digicast Negros) and Ricky Banggat (Davao/GMA Super Radyo)
NEWS REPORT OF THE YEAR FOR TV – Patricia Andrea Matheu (Cebu/MYTV Cebu) and Big Jay Lagang (Davao) PTV News Mindanao
#KWENTONGTAGUMPAY (COMMUNITY) – Patricia Andrea Matheu (Cebu/MYTV Cebu) and Lina Reyes (CDO/Rappler and Bukidnon News)
#KWENTONGTAGUMPAY (INDIVIDUAL) – Ime Sornito-Sorial (Iloilo/Panay News) and Noemi Beth Macario (CDO/ati.da.gov.ph)
NEWSMAKER OF THE YEAR – Jeony A. Bigay, DPA (Bacolod/RMN Bacolod) and Dr. Manuel V. Jaudian (CDO/MDN Digital Network)
EDITOR OF THE YEAR – Connie Fernandez-Brojan (Cebu/Philippine DailyInquirer-Visayas Bureau) and Reuel John F. Lumawag (Davao/Sunstar Davao)
The winners took home a trophy and up to P40,000 in cash prizes.
As it gears up for its 10th year, the Globe Media Excellence Awards celebrates innovations that uplift everyday lives. Anchored on compassion, care, and kindness, GMEA@10 will deliver a message of hope and affirmation on the Philippines' journey towards a One Digital Nation.
The past couple of years have been life-changing, but the Filipino spirit has prevailed. As GMEA prepares for another milestone, it looks forward to more content that initiates change and forges a positive impact on an integral, more dynamic, digital space.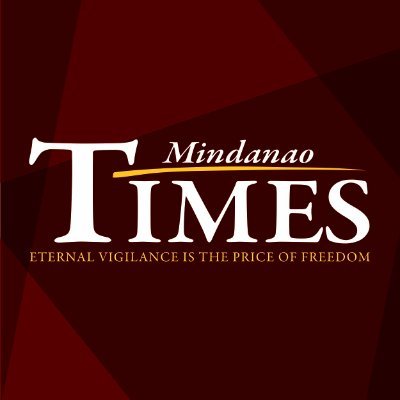 Source: Mindanao Times ( https://mindanaotimes.com.ph/2022/05/29/impactful-stories-triumphant-in-9th-globe-media-excellence-awards/#utm_source=rss&utm_medium=rss&utm_campaign=impactful-stories-triumphant-in-9th-globe-media-excellence-awards)