FOR NOW, we can be certain that our friend and former media colleague Tek Ocampo may already be very busy studying the nitty gritty of his job as a city councilor of Davao. As a neophyte local legislator, Tek is definitely aware that his job is a major challenge for him. After all, Tek has been honed not as a crafter of locally applicable legislation but as a news gatherer, analyzer, and reporter.
Starting July 1 however, our friend will be in a different ball game. This time he will be one of the newsmakers, sources of information, and a likely object of media criticism if the latter feels he is not doing his job in accordance with the people's expectations of him.
However, knowing Tek as a scion of a political family in Southern Davao we would not be surprised if he will be able to transition into his new field of endeavor quite easily. Tek knows as well that he has a partner in the City Council who is of his genre—Al Ryan Alejandre—who also used to be with the broadcast media like him. We are expecting the two of them to work closely together in whatever committee they will probably head or be part of. Tek can be a cinch in the Information and Communications body of the SP and Ryan can possibly be back in Tourism. But any which body in the council they will belong to, the two could be effective as a tandem in introducing relevant measures that the other council members will be willing to support.
This early, we are looking forward to a Tek Ocampo who will be "walking his talk" and "talking his walk" in the City's Sangguniang Panlungsod.
*****************************
This political year seems to be unfavorable to outgoing City Councilor Danilo Dayanghirang of the Second District of Davao City. He failed in his attempt to wrestle the position from incumbent Cong. Vincent Garcia. And adding to his misfortune is that his son and namesake also did not make it in his attempt to take the place of his father in the Sangguniang Panglunsod.
We know for certain that Councilor Danny was not wanting in his seriousness and tenacity in campaigning. But maybe he was just unable to find a crack on Congressman Vincent's political "Maginot" defense line which has been built over the years starting from the time of his father and sister.
And what is that "defense line" that the Garcia political clan in the second district has been able to turn into some kind of a fortress that seems to destroy any challenger to the clan's dominance?
Is it the Garcia name that had for decades been effectively shielded from issues of corruption and other acts that can be considered as infidelity to the people of the Second District?
For us personally, we see the Garcia representation of the Second District of the City to the national legislature as fully maximized in crafting laws of local application and mostly bringing in infrastructure projects that are now in every barangay of the northern sector of the city. School buildings, barangay halls, covered courts with basketball game facilities, energized rural barangays, and most of all concreted barangay and farm-to-market roads connecting the upland areas of the district to where the markets are.
These legislation-backed projects are definitely superior to whatever Councilor Danny may have brought to the district funded by the city government. These, too, are much better than what was promised to be undertaken by challenger Dayanghirang as part of his enticement for the second district votes.
In other words, there was not much Danny can commit to doing for the district since almost all of the hoped-for development projects were already delivered by the incumbent and his predecessors, or are already ongoing implementation.
But it would have been a different story had the councilor-challenger dared to come up with one radical platform for his run – a commitment to work for the conversion of the second district into a separate city from the present one Davao City.
We can be certain that such a platform could have generated a lot of interest in Danny's candidacy to the point that the electorate in the district would have given him a try.
Well, there is always a next time Danny or whoever.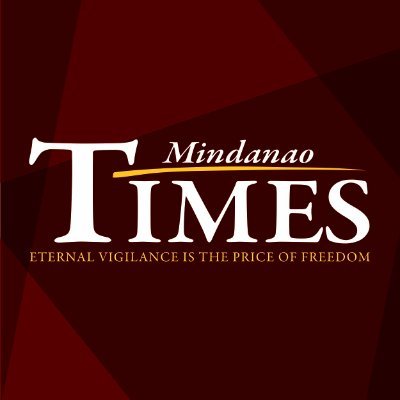 Source: Mindanao Times ( https://mindanaotimes.com.ph/2022/05/23/rough-cuts-9/#utm_source=rss&utm_medium=rss&utm_campaign=rough-cuts-9)