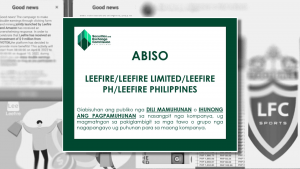 By Jeni Anne G. Rosario Ateneo Intern – THE Securities and Exchange Commission has hoisted an advisory over some entities for illegally soliciting investments from the public.
In an advisory, the SEC Enforcement and Investor Protection Department noted that several entities were soliciting investments even without the necessary licenses.
"We are reminding the public to exercise caution when dealing with individuals or groups soliciting investments for and on their behalf." stated the advisory, which was raised against Leefire ("Leefire Limited"/"Leefire PH"/"Leefire Philippines"), LFC Football, YDYS Trading OPC, Autotrade International ("Autotrade Computer Software Trading"), ADZ Traffic Solution ("ADZ Traffic"), and Intime Import and Export (LLC) Corp.
It also urged local government units to double check the business permit applications because these documents might be used in defrauding the public.
It added that Leefire Philippines and LFC Football were operating in the areas under the SEC-Davao Extension Office which covers the Davao Region, the South Cotabato-Cotabato-Sarangani-Sultan Kudarat-General Santos City area, Cotabato City, and Maguindanao.
.These entities, some of them using the online platform including mobile applications, promised incomes to investors, among them those derived for recruiting more investors even when they did not have secondary licenses as required under the Securities Regulation Code.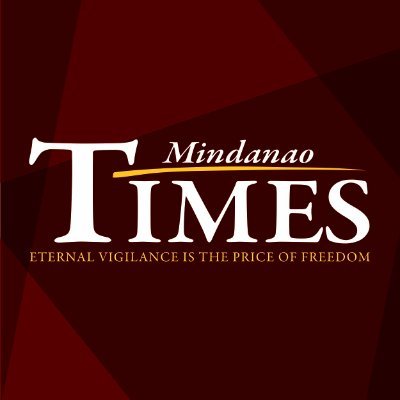 Source: Mindanao Times ( https://mindanaotimes.com.ph/2022/05/06/sec-raises-advisory-over-investment-schemes/#utm_source=rss&utm_medium=rss&utm_campaign=sec-raises-advisory-over-investment-schemes)