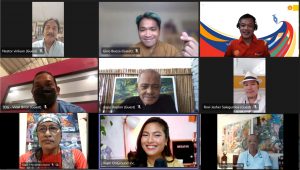 Pilipinas Shell Petroleum Corporation launched its 55th National Students Arts Competition (NSAC) in its continuing bid to encourage the use of art to inspire nation-building. Aptly themed Sulong Sining, this year's Shell NSAC challenges the Filipino youth to take the lead in directing the country towards a brighter tomorrow through their art.
By combining 'Sulong' which means charging forward, and 'Sining' meaning art, Pilipinas Shell encourages them to share their creative talents and showcase the bright future that they envision through their art.
Serge Bernal, Pilipinas Shell Vice President for Corporate Relations described NSAC in its 55th year as "the start of an exciting new chapter … A legacy founded on promoting Filipino art and inspiring the youth to greatness, Shell NSAC has always endeavored to help student artists find their footing in the local art world, offering guidance and opportunities to push their talents ever forward. We are proud to have long been in service to the Filipino art community, with the competition recognized as a springboard and respected platform for the unique, creative voices of the student artists of the nation."
Ayala Museum Director Marlies Gustilo emphasized the theme's relevance, "Sulong Sining is very encouraging with fervent hopes to motivate our young artists to learn, grow, and share that talent through this chosen medium. The theme aptly demonstrates our resilience as well as culture bearers and guardians surviving the many challenges, we all face during the pandemic."
Association of artists
Created in 1951, Shell NSAC has served as a platform for young Filipino visual artists, celebrating their accomplishments and talents by nurturing them through the competition. It has also led to the creation of countless masterpieces about different compelling and important subjects, with students submitting thematic art in a variety of mediums every year. The competition has allowed young Filipino artists to have more opportunities in the local and international art scene, developing them further as creative talents and individuals.
The launch event's panel discussion featured industry veterans and artists from previous Shell NSACs who detailed their experiences and inspirations for aspiring artists. Acting as judges in this year's competition, their participation heralds the formation of the Shell NSAC Alumni Association, calling participants of previous competitions over the past 55 years to form a community that will support Shell NSAC's past, present, and future generations. NSAC alumni over the years include legendary masters such as Ang Kiukok, Ben Cabrera, Angel Cacnio, Jose Joya, and Federico Alcuaz.
Nestor Vinluan, a recipient of the 1974 CCP Thirteen Artists Award, described the importance of joining an art contest: "[You] put yourself into a challenge, it's not about winning, it's more about the participation. I always tell my former students to be like a child again when doing their art. Be open- minded, look at things freely and imaginatively, though still being serious and honest with your work."
Gino Bueza, grand prize winner for the Oil/Acylic category for the 40th NSAC, affirmed this part of the artist's journey: "Never-ending yung learning. Patuloy ang practice ng craft, tumitingin kung ano ang interesting na ilagay sa artwork, at mag-discover ng truth, hindi lang sa labas, sa sarili din." (Learning is never-ending. It's constantly practicing the craft, constantly looking at what is interesting to put into the artwork, and discovering truth, not just on the outside, but within myself as well).
Storytelling for today
Multi-award-winning artist Edgar Fernandez pointed out recent developments that have made artists grow even more: "Everybody is joining in to synergize concepts… This time, mas high-tech yung artists ngayon in terms of how to proceed with these issues." (This time, the artists are more high-tech now in terms of how to proceed with these issues.)
Charlie Co, co-owner of the Negros-based Museum Orange Project, summed up how NSAC can prepare today's artists for tomorrow's changes and challenges: "Shell can nurture and make them become mature on what's happening. It's very important to chronicle the times. The best artworks in the Philippines or in the world have strong images based on current events. I challenge all the future artists at Shell to make their story be heard and seen."
Students from all across the Philippines are invited to share their creative talents in the fields of visual arts: watercolor, oil/acrylic, sculpture, and digital fine arts. Participants are also encouraged to join in numerous engagement activities throughout the year. Last year's Shell NSAC saw the involvement of of more than 1700 students, the 2nd most number of entries in the competition's history.
Applicants may submit their entries from June 1 until September 5, 2022. More information on the mechanics will be released during the launch of the microsite in June.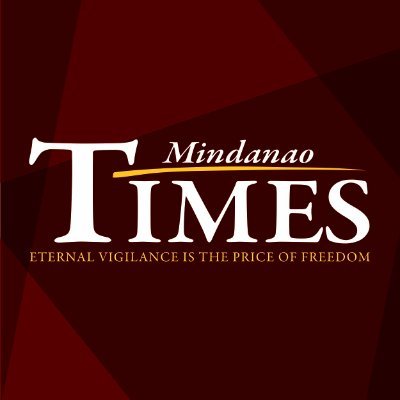 Source: Mindanao Times ( https://mindanaotimes.com.ph/2022/05/29/shells-sulong-sining-challenges-young-filipino-artists-to-forge-the-future-ahead/#utm_source=rss&utm_medium=rss&utm_campaign=shells-sulong-sining-challenges-young-filipino-artists-to-forge-the-future-ahead)