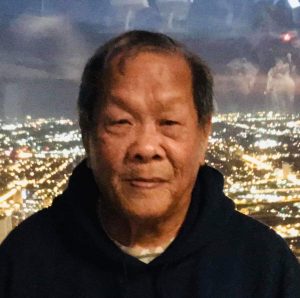 I AM IN a dilemma for the last few days. I promise not to travel by air anymore after my blood pressure rose to an abnormal level that almost killed me during my last trip to the United States before the pandemic.
Traveling from Davao City to Manila, to Los Angeles, and finally to Chicago by plane for 23 hours, I almost collapsed on my seat. With another one hour by car to my daughter's residence in the State of Illinois, I can hardly move my body due to fatigue.
I'm now taking a double dose of my maintenance medicine since then to keep my blood pressure normal.
While I can still walk within our subdivision on my own and drive a car to buy groceries in the nearby mall, admittedly, age is fast catching up on me, and I easily get tired – another reason why I made that promise not to fly anymore.
But like some politicians' campaign promises during the election period that most often cannot deliver, I might also forget my promise and swallow my pride.
I was invited by Joselito Dumasal Manabat, a nephew in Manila, to attend the Dumasal-David clan reunion in Tagaytay City on June 4, this year. He asked me to deliver a short message on behalf of the Dumasal family during the program.
At first, I was hesitant to accept the invitation because of that promise. But when told that it was my California-based cousin Ely Dumasal Tolentino's personal request to see me during the reunion she initiated as she herself is coming, I accepted the invitation, not because libre round-trip-ticket courtesy of Ely but because I was touched by her kind gesture and generosity.
Ely's kabaitan is natural for her. When I visited Ely in her residence in California two years ago after more than 50 years we didn't see each other, she accommodated us (I was with my daughter Tala and her fiancé-now-husband Nathan who accompanied me to Los Angeles International Airport on my return trip to Davao after almost fir months on vacation in their Illinois residence-LDT) in her house for two nights and two days. She even allowed Nathan to drive her sports car, a Mercedes Benz, while making the round of California's historical spots.
Ely, I can't ignore your invitation dahil iba ka!
My parents and five siblings were all gone and I'm the lone survivor in the family. I believe that it is my duty to attend the reunion to show other relatives that there is still a Tinitigan from my parents' side existing.
Ely must also have her reason why she has to spend for my trip just to make sure I will be around when she arrives in Manila on May 25. 2022. Salamat, pinsan!
Jin Lorenz, who will be graduating from AB Inter-Disciplinary Course in Ateneo this October and an active reservist of the Philippine Airforce, will be my alalay in the reunion.
-o0o-
It's confirmed, I am voting!
After more than six decades as a registered voter of District 1 and once elected as Barangay 1-A official in the Poblacion during the martial law era, I am now voting for the first time in District 2 where I transferred my residence here five years ago.
I received a Voter's Information Sheet for the May 9, 2022, national and local elections the other day indicating my present address, precinct number, name, and location of voting center.
One advantage of my new voting precinct it is located just a few steps away from the entrance-exit of our subdivision at Mamay Road in Barangay Angliongto.
My participation in voting in these national and local elections on Monday, May 9 may now be my last as I believe that I've already done my part in the last six decades in helping the people in choosing their leaders.
My only advice to my readers:
Once again the electorates will choose the politicos that will decide the fate of this government for another six years or so. Do not let unscrupulous people grab this right of suffrage from you and use it in electing crooked candidates whose only interests are to be in power, suck the wealth of this country, and enrich themselves.
Get out, vote wisely, and be counted!
-o0o-
Happy birthday to my only apo in the country – Jacob Mathew (the other three are living abroad with their parents) who will turn 10 years old today, May 5. Dad Jojo and Mom Maricar prepared a beach celebration today for small groups of classmates and friends at the Seagull beach resort for the occasion. Pare Jess, maka fishing ba ako sa lugar mo?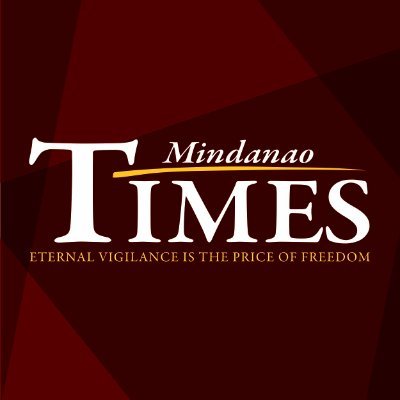 Source: Mindanao Times ( https://mindanaotimes.com.ph/2022/05/04/timesman-2/#utm_source=rss&utm_medium=rss&utm_campaign=timesman-2)