THE CITY government has covered 70 percent of the 191,998 children – 12 to 17 years old, eligible for pediatric vaccination against the coronavirus disease.
As of May 20, the COVID-19 Task Force data showed there are a total of 136,867 or 71.29 percent of the target population for 12-17 years old are fully vaccinated and 146,964 or 76.54 percent already had their first dose.
While the city achieved a high percentage for the 12 to 17 age group, City COVID-19 Task Force spokesperson Dr. Michelle Schlosser said the turnout is not the same for the 5 to 11 years old age group.
She said the turnout for the 5 to 11 years old age group is low.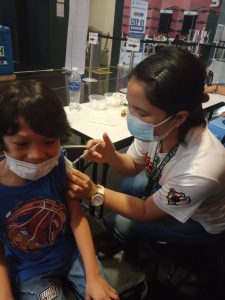 The task force data showed that of the 242,209 target number of children – 5 to 11 years old, a total of 14,849 or 6.13 percent were fully vaccinated while 18,067 or 7.46 percent had their first dose.
Schlosser encouraged parents to have their children vaccinated, reiterating that there have never been severe adverse reactions reported after the vaccination of the 5 to 11 years old, but very minor reactions from the vaccines. She said that the vaccination will also be time for the opening of face-to-face classes soon.
"I-adopt na sa city ang face-to-face classes, dili mo-oppose ang city government of Davao sa atoang face to face classes sa Department of Education. Kung mahitabo na ang para sa 5-11 dili ta sure that they will be protected from this virus through wearing of face mask, and additional layer of protection sa pag receive og vaccine. Mao gyud ang isa sa nga gusto nato masabtan sa parents (The city will soon take on the face-to-face classes, the city will not oppose the face-to-face classes of the Department of Education. Once that will happen, we are not sure if the 5-11-year-olds will be protected from this virus by wearing facemasks only. An additional layer of protection by receiving the vaccine is really what we want parents to understand)," Schlosser said.
She underscored that the pediatric vaccination for 5 to 11 years old is a way to protect the children "as we cannot be sure if they would be able to follow the minimum public health standards".
"This is our way of protecting the children, especially when we are opening up face-to-face," she added.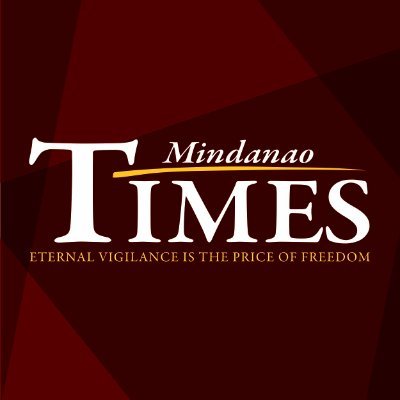 Source: Mindanao Times ( https://mindanaotimes.com.ph/2022/05/26/vaccine-reception-for-5-11-age-group-low-task-force/#utm_source=rss&utm_medium=rss&utm_campaign=vaccine-reception-for-5-11-age-group-low-task-force)