MANILA, Philippines – Ford Philippines was recognized anew for its corporate social responsibility (CSR) programs that help and support communities in the areas of community development, COVID-19 response, and road safety.
Ford received three (3) Gold awards for its Building Healthy Communities program (Community Development category), COVID-19 Relief program (COVID-19 response category), and Driving Skills for Life (Road Safety category) in the 5th Driven to Serve to Awards organized by the Society of Philippine Motoring Journalists (SPMJ).
Ford's Building Health Communities is an outreach program focused on promoting self sufficiency and increased health awareness through neighborhood-based educational efforts. Programs include medical and dental missions as well as various health and wellness forums. Under the program, Ford also supported farmers in North Luzon by purchasing their produce and donating them to Gawad Kalinga (GK) communities in Bulacan. Through a virtual volunteer activity, Ford employees also acted as teachers to the kids of Sta. Cruz, Laguna, teaching them arts and crafts, storytelling, board games making, as well as academic tutorials. Ford also turned over a grant of US$5,000 to the GK Community Development Foundation to support Kusina ng Kalinga (KnK), a community kitchen program.
At the height of the pandemic, Ford Philippines also took an active role in supporting various COVID-19 response efforts. It raised over P600,000 to fund GK's "Walang Iwanan, Walang Hawaan", a relief and rehabilitation program that supplied food packs to thousands of vulnerable families in the Visayas. PPEs, medical supplies, and medical tools were also given to various volunteers.
Ford also continued with its support to the healthcare sector with its donation of 10,000 face shields to the Department of Health (DOH) and the Department of Trade and Industry (DTI). Thirteen hospitals and health centers and one non-government organization partner also received medical supplies and PPEs with Ford's partnership with the AMCHAM Foundation Philippines. Ford also lent out a Ford Transit to Asian Hospital to help transport healthcare workers, as well as a Ford Ranger to deliver food supplies and PPEs.
Beyond its support to community development and healthcare, Ford also offered its Driving Skills for Life (DSFL) in an effort to reinforce road and driver safety in the advent of the 'new normal'. With the theme "Safe Driving in the New Normal," last year's DSFL covered timely
topics such as pandemic car care and maintenance tips, car sanitation and disinfection, and driving techniques during the rainy weather. The sessions were conducted virtually via Zoom in order to foster a safe and physically-distant learning environment. Within the four-month training period, the DSFL was able to cover over 1,600 attendees attending a total of 21 virtual training sessions.
"Corporate social responsibility is an integral part of our business at Ford. We thank the SPMJ for continuing to recognize our programs that make a difference in the lives of the communities we serve. These citations serve as an inspiration for us to look for more ways to expand our programs to serve more beneficiaries," says Mike Breen, managing director, Ford Philippines.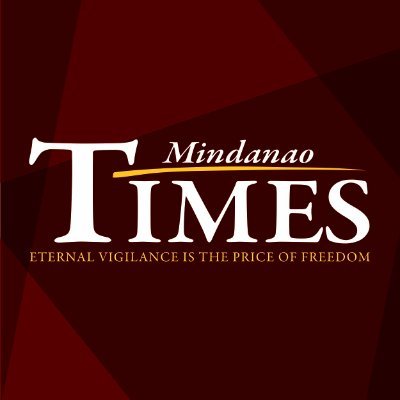 Source: Mindanao Times ( https://mindanaotimes.com.ph/2022/05/06/vehicle-maker-receives-awards/#utm_source=rss&utm_medium=rss&utm_campaign=vehicle-maker-receives-awards)