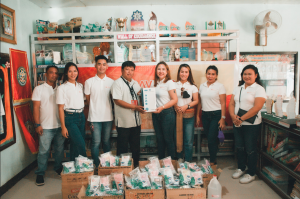 Around 600 students of the Central Maniki Elementary School received COVID-19 kits from the DavNor Modernization Movement (DMM) on Monday, June 20, as part of the group's continuing efforts to promote cooperation in the province.
According to DMM Convenor Ave Rose Castillo, the distribution was done to help ensure the safety of the students as schools around the country begin face-to-face classes.
"We are happy that students are finally able to hold classes inside their schools, but we also want to make sure they are protected from COVID-19 which still poses a threat to the communities," Castillo said.
The kits, consisting of masks, soap, and alcohol, were given to around 600 Grade 1 and Grade 2 students. Principal Randy T. Lumapat officially received the kits on behalf of the school.
DMM also handed over a thermal scanner stand with alcohol dispenser for temperature checks on children and visitors entering the school.
Castillo was aided during the distribution by volunteers as well as business owner Mary Grace Rabino from the Municipality of Kapalong who is part of the DMM coalition of consumers, business owners, and organizations espousing consumer rights and economic development in Davao del Norte.
Castillo said the distribution of COVID-19 kits to Central Maniki Elementary School was part of DMM's overall goal of promoting consumer welfare in the province.
"Healthy students can contribute to the community and be educated consumers. We believe education is key to a truly empowered citizenry," she said.
The activity was also part of a bigger program aimed at promoting cooperation among residents of Davao del Norte, Castillo added.
"We are also doing this because we believe we can spark a movement that will encourage Dabaonons to participate in building our community as we emerge from more than two years of the pandemic and as we face another crisis brought on by high fuel prices," she said.
"We all need to help each other during this difficult time. DMM is encouraging everyone to be aware of the need to help each other by being vigilant of our rights and welfare as consumers," she added.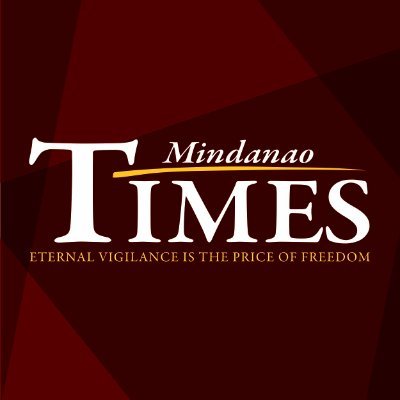 Source: Mindanao Times ( https://mindanaotimes.com.ph/2022/06/22/consumer-rights-group-distributes-covid-19-kits-to-600-schoolchildren/#utm_source=rss&utm_medium=rss&utm_campaign=consumer-rights-group-distributes-covid-19-kits-to-600-schoolchildren)