THE well-loved Honorary Consul of Hungary in Mindanao, Mary Ann "Baby" Maceda-Montemayor, hosted a Welcome Dinner in honor of H.E. Ambassador of Hungary to the Philippines, Dr. Titanilla Toth, last June 9, 2022, at the new Habi at Kape branch located in the Rogen Inn Compound, Davao City. Ambassador Toth was accompanied by Adrian Kiss, the CEO of the Hungary Water Technology Corporation (HWTC), and the Ambassador's Exec. Assist. Regina Bonoan. In attendance to welcome the Hungarian Ambassador to Davao City included Davao's diplomatic corps namely Consuls General Li Lin (China) and Nur Misuari Bin Harun (Malaysia); Honorary Consuls Joji Ilagan-Bian (Bangladesh), Peter Faistauer (Austria), Rowena Lisbona (Denmark), Jorge Marquez (Israel), Vicente Lao (New Zealand), and Natividad Rodriguez-Fortich (Spain); DFA Exec. Dir. Eric Aquino and DFA Assist. Sec. Renato Villa, to mention some.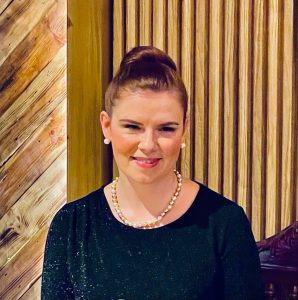 "Dr. Titanilla Toth is the youngest Ambassador but one of the hardest working," Hon. Consul Baby M. Montemayor inspiringly revealed as she added, "The three-day visit was packed with business meetings that reflected the distinctive Davao-style of hospitality. It was a learning experience that showcased what Davao is as a destination, as a thriving investment haven, and the Davaoenos as a people. Indeed, consular life is made very fulfilling when we have a wonderful community with a full heart that is ready to serve."
Amb. Titanilla Toth took her Master of Laws in Legal Regulations in Public Administration at the Pazmany Peter Catholic University in Hungary where she graduated summa cum laude. She has worked as Head of Missions of the Embassy of Hungary in Australia, New Zealand, the Pacific Islands, South Korea, Malaysia, Indonesia, and Vietnam before being assigned to the Philippines.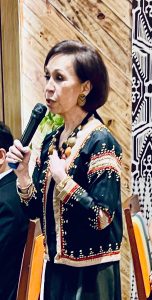 The Ambassador of Hungary expressed her country's interest regarding matters on agriculture, education, water management, and trade in the Philippines. She also shared the good news that Hungary is offering full scholarships to Filipino students; and one of the major areas of study is on agriculture. "Education is of paramount importance generally, but is even more so in changing times—like today—when adaptability has become the most useful and needed skill," Ambassador Toth emphasized.
On the other hand, CEO Adrian Kiss' HWTC "is a private sector consortium, comprised of three internationally recognized companies, which specializes in the design and complete implementation of drinking water treatment plants, construction of wastewater treatment plants, production of containerized mobile water and wastewater treatment compact units, membrane desalination plants and recycling technologies for industrial wastewaters." HWTC CEO Adrian Kiss had a productive meeting with the Davao City Water District headed by its Chairman Ed Bangayan. Here's hoping that their concerns regarding water in Davao City will bear fruit in the near future. The HWTC has had discussions with the Hungarian-Philippine Congressional Energy Commission (JCEC) touching on such matters as water treatment, water quality improvement, and the rehabilitation of Laguna Lake. Here's hoping for a successful cooperation between our two countries under the new administration of BBM.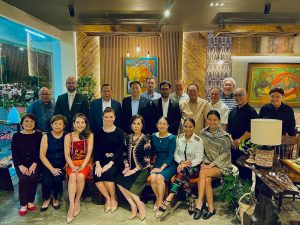 I haven't traveled to Hungary but I believe Amb. Toth when she said that her beloved country is among the top tourist destinations in Europe with the capital city of Budapest regarded as one of the most beautiful cities in the world. With its proximity to Ukraine, I pray that Russia doesn't invade Hungary. Soviet troops occupied Hungary from 1946 till 1989; and made it a communist satellite state of the Soviet Union. It was only in 1991 when the Soviet military presence in Hungary ended, and the transition to a market economy began. Presently, Hungary is a democratic republic.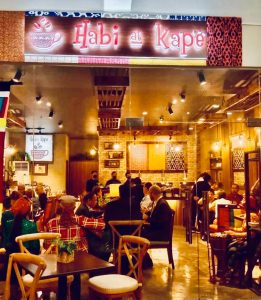 Habi at Kape's culinary offering for the evening was, indeed, well curated by no less than the Hon. Consul Baby Maceda-Montemayor. The buffet table boasted of delightful dishes usually served in Filipino homes on special occasions. Habi at Kape's culinary offerings that special night, indeed, showed the foreign influences in the history of Philippine cuisine. Such delicious reminders of Philippine Independence. Mabuhay!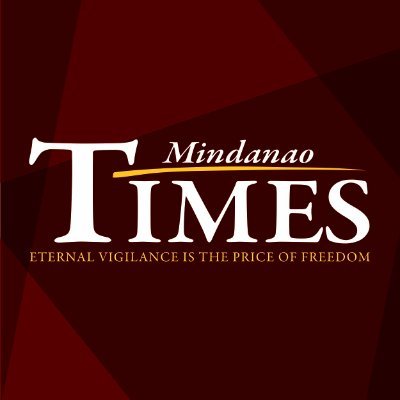 Source: Mindanao Times ( https://mindanaotimes.com.ph/2022/06/17/cultural-when-h-e-hungarian-ambassador-titanilla-toth-came-to-town/#utm_source=rss&utm_medium=rss&utm_campaign=cultural-when-h-e-hungarian-ambassador-titanilla-toth-came-to-town)