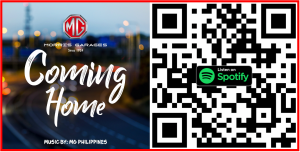 MG Philippines launches the brand's new song entitled "Coming Home" which is an ode to family, road trips, and the joy of driving
Listen to "Coming Home" by MG Philippines on Spotify and YouTube Music. The song is may also be found on the music libraries of TikTok, Instagram, and Facebook
The Covenant Car Company, Inc. (TCCCI) – MG Philippines – MG Philippines enters the second half of 2022 on a high note with the launch of a new, original song entitled "Coming Home." The brand's soundtrack is an electro-pop single that is upbeat and energetic, featuring a driving rap verse that invites listeners to visualize celebrations, family get-togethers, road trips, and the Filipino's penchant for coming together and being one in a festive setting.
"MG Philippines brings people together, and the song 'Coming Home' stems from this concept of being together. Filipino families are tight knit. Despite oftentimes dealing with physical distance between family members due to work obligations and other endeavors, 'family' and 'coming home' are regarded with the highest importance," says Atty. Alberto B. Arcilla, President and CEO of MG Philippines. "MG Philippines' first original song, 'Coming Home,' is dedicated to Filipinos here and all over the world. It is our hope that this uplifting tune becomes the soundtrack that fosters the joy of driving and togetherness."
"Coming Home" also alludes to MG Philippines' brand promise of offering modern, safe and attainable mobility options for Filipinos all over the country, and a reliable partner on their journeys back to their loved ones.
Since its launch in 2018, MG Philippines has regarded music as one of its brand pillars and a tool to establish a connection with Filipinos given our inherent love for music. This is best demonstrated by the brand's numerous MG Live! free concerts in key areas around the Philippines, which featured and celebrated some of the country's top OPM acts. MG Philippines rekindles the brand's organic association with music, while introducing a song that embodies Filipino family values.
"Coming Home" by MG Philippines is now streaming on Spotify and YouTube Music, and can also be found in the music libraries of TikTok, Facebook, and Instagram. You can also catch "Coming Home" on your favorite FM radio stations, as the song likewise continues to be broadcasted over radio airwaves.
Scan this QR code and go directly to MG Philippines' official Spotify account, where you may listen to "Coming Home" easily from your mobile device.
The MG badge is synonymous with freedom, dynamism, innovation, individuality, and attainability. It represents a new wave of vehicles that allows discerning drivers and passengers to enjoy a distinctive automotive experience at very competitive price points. MG is a traditional UK brand established in 1924. It is an icon of British automotive history with a long-respected sporting heritage. Today, MG is a truly global brand, with financial backing of SAIC Motor: one of the world's largest auto manufacturers and exporters, and a high-ranking Fortune 500 company. For MG, the present marks the most exciting chapter in what is an already very colorful brand story. Book a test drive now at www.mgmotor.com.ph.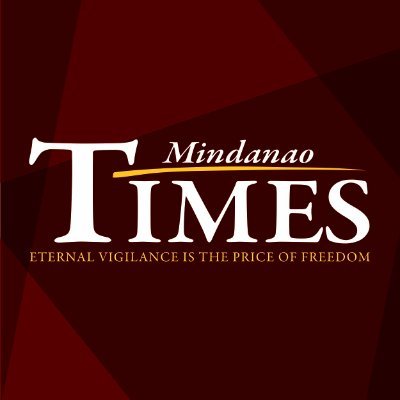 Source: Mindanao Times ( https://mindanaotimes.com.ph/2022/06/28/62089/#utm_source=rss&utm_medium=rss&utm_campaign=62089)