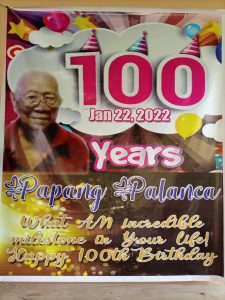 FOR most of us, reaching the age of fifty is considered quite an accomplishment and an age that is celebrated to have made it to half a century in life. Yet, the children and relatives of Palanca Yap Chio are more than grateful for blessing him with a life that is more than one hundred years.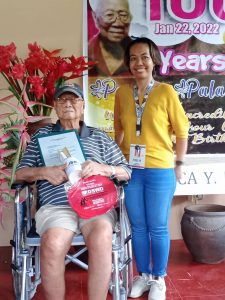 Palanca Yap Chio is the eldest son of Sandakan Sinsao Chio of Sultan Kudarat, Maguindanao. His mother's name is Kadidung Datu Wata Yap He became Ist Kagawad of Mayor Tucao Mastura. He is an engineer by profession. His children are Orlando Chio, married to Excelsa. Desiree is married to John Martinez of Cotabato City.
His is the eldest brother of Roger Chio, former Regional Director of the Department of Agriculture Region XI based in Davao City.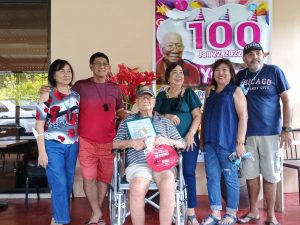 During the awarding ceremony conducted by DSWD Region XI for reaching the age of 100, DSWD representative Hesed Lim read this citation: "The centenarian is a native of Sultan Kudarat. He is a farmer who dedicated his life in cultivating and managing his farms in General Santos, Sultan Kudarat, and Davao City. He married his wife, Nieves, on April 22, 1951 and they were blessed with three children. He managed to send his children to school up to college through his earnings from his farm.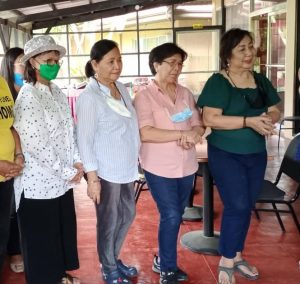 The centenarian expressed his gratitude to his creator for favoring him a long life."
Palanca Yap Chio was born on January 22, 1922 and resides in Barangay Talomo River, Calinan district. He was awarded Php100,000.00, a certificate and a mug during the special lunch held by his family.
Guests during the event were Aurora Chio, Tess Valenzuela, Pilar Uy, Tess Santos, Bing Bart and Erlisa Guizo.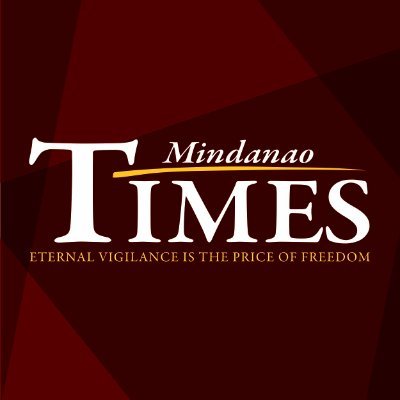 Source: Mindanao Times ( https://mindanaotimes.com.ph/2022/06/17/61768/#utm_source=rss&utm_medium=rss&utm_campaign=61768)