THE DAVAO City Overland Transport Terminal (DCOTT) launched its security plan after receiving approval from the Office for Transportation Security (OTS).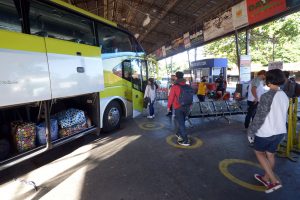 The plan, which is a national requirement for the operation of a bus terminal, took the DCOTT office six months to formulate.
DCOTT manager Aisa Usop said in an interview that OTS chairman Raul L. del Rosario signed the DCOTT's land transport security manual after a revision of the initial proposal on Feb. 24, 2022.
The plan is a collaborative effort between the DCOTT, City Transport and Traffic Management (CTTMO), Public Security and Safety Command Center (PSSCC), and other local and national agencies concerned with public security.
"Isa ka accomplishment pud nato dinhi sa Davao City Overland Transport Terminal, 'no? For the first time, ang atoang land transportation security plan gi-aprubahan sa atoang Office for Transportation Security, signed by Usec. Raul L. del Rosario. Importante kaayo ni atong security plan. Actually, nag-undergo gyud ni og kanang process… Nagtraining gyud ta ani aron sa pagdraft (Another accomplishment for us here at the Davao City Overland Transport Terminal is, for the first time, the Office for Transportation has approved our land transportation security plan, signed by Usec. Raul L. del Rosario. Our security plan is very important. Actually, we had to undergo a tough process. We really had to train for in order to draft)," Usop said.
According to the DCOTT head, the security manual covers security and safety contingency procedures in case of major security incidences such as terrorist threats and hostage-taking at the DCOTT.
The new security plan also includes evacuation schemes in times of natural emergencies such as fires and earthquakes, as well as additional police assistance for passengers in distress.
"In fact, nakabutang gyud didto kung, simbakolang, if ever nga adunay hostage na mahitabo diri sa sulod; if ever naay sunog; if ever, simbakolang, naay bomba—unsa ang pagkabuhaton nato. Detalyado didto sa atoang manual … First time pud na naa ta'y police outpost dinhi sa sulod sa atong terminal, through Director Escobal. Gibutangan gyud niya'g outpost iyang mga kapulisan diha sa ubos diin makapahulay sad sila, makatindog, maka-entertain sa mga complainants kung naay muanha sa ilaha (In fact, it is included there, God forbid, if ever there is a hostage-taking scenario; if ever there is fire; if ever, God forbid, there is a bomb—what do we do. Our manual is very detailed … this is also the first time that we have had a police outpost inside our terminal, through PBGen Filmore B. Escobal. He really established an outpost for his men where they can also rest, stand guard, and entertain complainants when there are any)," the DCOTT manager said.
For now, the DCOTT has started to orient all of its security personnel about the contingency schemes within the new security manual. Usop also said that all security supervisors at the DCOTT have adequate background in public security and protection to efficiently realize the schemes provided in the manual.
Usop added, "Mao pud na atong ginahimo pud with our security guards nato karon through their team leaders or supervisor; wherein every Friday, naa ta'y kanang one-hour na meeting diin ginapadiscuss nato sa ilaha, sa atoang supervisor kanang manual 'no, especially kadtong unsa ang dapat na pangabuhaton nila para organized gyud ta og naa ta'y systema gihapon (That is also what we are currently doing with our security guards through their team leaders as of the moment; wherein, every Friday we have an hour-long meeting where they have to discuss the manual with their supervisors, especially those response procedures so that we are organized and we have a retained system)."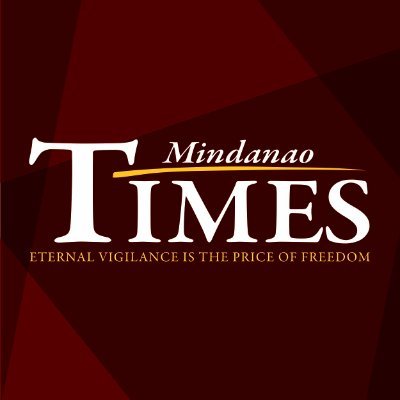 Source: Mindanao Times ( https://mindanaotimes.com.ph/2022/06/10/security-plan-for-dcott-finally-gets-ots-approval-2/#utm_source=rss&utm_medium=rss&utm_campaign=security-plan-for-dcott-finally-gets-ots-approval-2)