WHAT makes La Venue Davao extra special is that unlike other event venues, this one needs not much dressing up, especially if you want something with a European flair.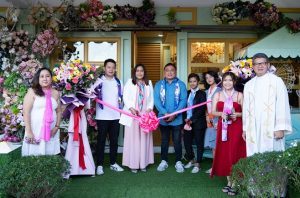 "At the height of the pandemic, I was on the lookout for new ideas online, then I found pasta alla ruota, and decided that it will be our new European-inspired restaurant's specialty," businesswoman and restaurateur Jovy Escartin recalled.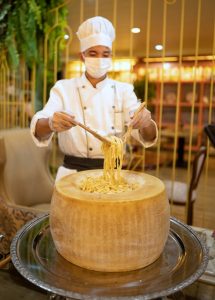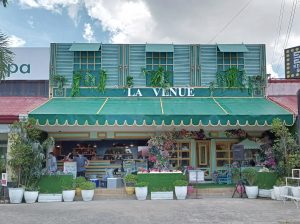 Escartin, with restaurants and resorts, such as Limitless Buffet, Wine Woods Apo, Secret Haven, Indo Bali, Morrocan House Samal, Wine Barrel Resort and Spa, Samal Mango Haven, among other businesses, under her belt is probably one of Davao's busiest female entrepreneurs.
Along with business parter Junaida Pancho and consultant Chef Jenelle Paalan, a former Marco Polo chef who specialized in pastry, cold kitchen, Japanese and Halal cuisine, they were able to realize this Italian pasta dream.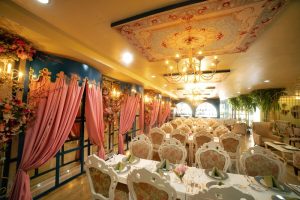 To prepare pasta alla ruota, normally, an enormous wheel of Parmesan cheese (said to cost almost PhP100, 000) cut in half – one side reserved for red sauce pasta, the other, for white sauce pasta. The surface is then set on fire to lightly melt the first layer of cheese while the chef continues to scrape the center of the wheel to create an indent.
The chef then mixes al dente pasta right on top of the cheese until it absorbs the rich Parmesan flavor, before finally doing the plating. The chef continues to scrape the surface of the cheese, and used it to top the pasta. And, voila!
Aside from their pasta alla ruota, a first in Mindanao, La Venue also serves Italian coffee with liquor.
Beverage consultant Emmanuel Lapena, who has worked in European cruises for 15 years, is introducing coffee with liquor, a favorite Italian aperitif.
"We want to offer something unique, fresh, and new to Davao. We are also proud to say that almost all of our ingredients, even our breads, are imported," said Lapena.
Aside from Neapolitano, Veneziano and Beinvenido Italiano – coffee with amaretto or almond liqueur, they also serve Mexican coffee (with kahlua coffee liqueur), Carribean coffee (with dark rhum), and Irish coffee (with Irish whiskey).
"They are usually taken as dessert or with afternoon snacks. At La Venue, they are best paired with our snacks, such as croffle, a mix of croissant and waffle," he added.
Now, what can be paired with European cuisine than with a space with a touch of Europe, right?
"What's unique about La Venue is that it's not just for dining or drinking coffee. As our name suggests, it is also a venue for gatherings, like birthdays or weddings, and other events that support Davao's MICE tourism," said designer VJ Salonga, who conceptualized the theme based from his travels.
By creating every nook and cranny Instagrammable, Salonga made the 100-capacity La Venue even more appealing especially to the young market.
Located long F. Torres Street, La Venue Davao is open starting at 8:00, serving all-day breakfast sets, and transforms into cafe and bar by 9PM.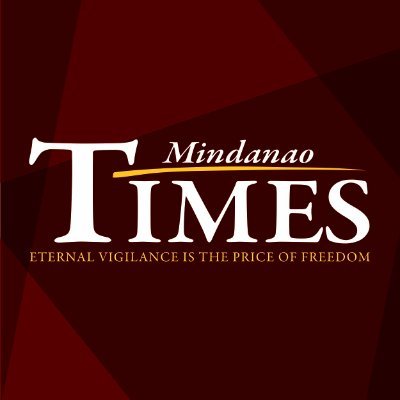 Source: Mindanao Times ( https://mindanaotimes.com.ph/2022/06/01/1wanderlust-a-touch-of-europe/#utm_source=rss&utm_medium=rss&utm_campaign=1wanderlust-a-touch-of-europe)