THE NEW city council has created three new committees to address three key issues, Vice Mayor J. Melchor Quitain Jr. said.
Quitain told the Davao City Disaster Radio, Quitain said the new committees are future generation, disaster risk reduction, and anti-terrorism.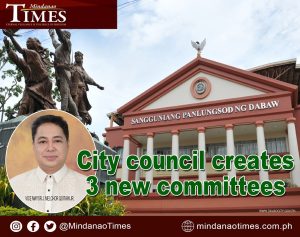 Chaired by Councilor Jonard C. Dayap, the future generation committee is composed of young councilors who will craft future projects, said Quitain. Councilor Bonz Andre A. Militar is its vice chair with Councilor Richlyn N. Justol-Baguilod, Councilor Lorenzo Benjamin D. Villafuerte and Councilor Jaffar U. Marohomsalic, as members.
"We have to look at the future, kung ang items is about the future of Davao City nga mga programa ibutang nato sa iyaha (Future Generation Committee). At least sa iyahang output belonging to the younger generation basin mas gwapo ma address nila what will happen to Davao City 20 years from now. Ilahang foresight lahi sa 60 years old na councilor, Quitain said.
Quitain added that Councilor Edgar Ibuyan Jr. chairs the anti-terrorism body which will look at ways how to fight terrorism, an issue which used to be under the peace and public safety committee. Vice chair of the committee is Councilor Luna Maria Dominique S. Acosta with Councilor Diosdado Angelo Junior R. Mahipus, Councilor Temujin B. Ocampo, and Councilor Wilberto E. Al-ag, as members.
The disaster risk reduction committee is chaired by Mahipus and "will handle all matters relating to prevention and mitigation, preparedness, response, and rehabilitation in times of disaster, Quitain said, adding that another mandate of the committee is to "handle policy options and strategies and multi-hazard disaster risk reduction and mitigation and multi-hazard assessment and preparedness, early warning and response to disaster risk".
Councilor Dante L. Apostol Sr. sits as vice chair, while members are Acosta, Councilor Al Ryan S. Alejandre, and Councilor Lorenzo Benjamin D. Villafuerte, as members.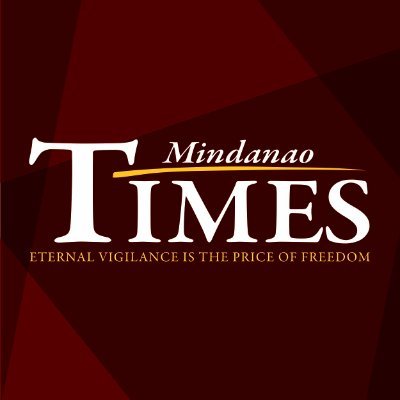 Source: Mindanao Times ( https://mindanaotimes.com.ph/2022/07/15/62576/#utm_source=rss&utm_medium=rss&utm_campaign=62576)