THE DAVAO City Police Office (DCPO) called on bar-owners to enforce stringent security measures to bar the entry of firearms and other weapons in the wake of the killing of a 19-year-old student by a physician.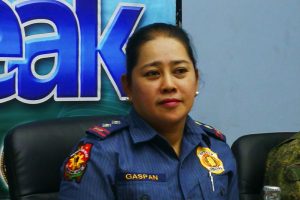 In an interview during the Madayaw Davao program aired over the Davao City Disaster Radio Monday, DCPO spokesperson PMaj. Ma. Teresita Gaspan said the incident started as an altercation between intoxicated parties. But the outcome of which could have been avoided had the weapon been barred from the establishment.
"Isa pud na apilon nato sa atong investigation kasi it's prohibited. 'No carrying of firearms,' ang magdala sa sulod sa ilimnanan and especially kung intoxicated na ang person. Isa sa atoang conductan og investigation is why this restobar allowed 'yong nagyari na gano'n kasi it would have been different 'no kung na-regulate na siya. Actually, we have been advocating that bawal man gyud ng magdala og baril sulod sa mga establishment, especially sa mga bars og kaning mga balay ilimnanan (This is included in our investigation because it is prohibited to carry firearms in establishments that serve alcoholic drinks, especially when the person is already intoxicated. We will investigate as to why this restobar allowed this to happen as it would have been different if this was regulated. Actually, we have been advocating that it is really prohibited to carry firearms inside establishments, especially in bars and clubs)," she said.
The DCPO spokesperson also said that the police office is now looking into the accountability of business owners in providing a secure environment for their patrons by making sure they follow the prohibitions of the existing liquor ban and have competent security personnel. She said that the city police will be talking with business owners regarding the tightening of security measures in their establishments.
"Actually, magkakaroon ng meeting with owners and operators sa mga restobars og kaning mga imnanan nato diri na especially ginadagsa sa mga tawo na imnanan mga kan-anan, nga i-capacitate gyud ni sila. Aduna man gyud ni sila'y mga security guard, mga bouncers … i-enchance ang ilahang kapasidad no. Because we have the citizen's arrest, they can arrest also, especially if naa sila'y personal knowledge sa incident. Dili na paabuton nga ma-ing ato mahitabo (Actually, we will be meeting with owners and operators of the restobars and bistros in the city, especially those patronized by many to capacitate them. They have their own security guard, bouncers … their capabilities must be enhanced. Because we have the citizen's arrest, they can make arrests also, especially if they have personal knowledge of the incident. They should not let something like this to happen)," said the DCPO spokesperson.
Gaspan confirmed that Dr. Marvin Rey Andrew R. Pepino will be charged with murder. She assured Davaoeños that the DCPO is not giving any special treatment to the suspect.
"This is an isolated case. Wala'y angay kabalak-an (There is nothing to worry about). Let us continue our legal work. DCPO is on top of the situtation. Very unprecedented lang gyud siya no kaya nga magkakaroon talaga ng investigation sa police, which has the responsibility over that area no para wala na gyud mahtabo na similar incident (This is a particularly unprecedented incident that is why there really will be an investigation of the police with jurisdiction over the area so that no similar incident will occur in the future)," she added.
On the other hand, Mayor Sebastian Duterte said in a press conference Monday, that the implementation of the 2013 Ordinance No. 004-13, which prohibits the selling of liquor from 1 a.m. to 8 a.m. will be enforced more strictly. This is to curb the number of crimes induced by alcohol intoxication.
"Nag-ingon na man ko nga mag-implement og liquor ban kay, well dili man na siya [shooting incident] entirely nahitabo kay wala nato gistriktohan … but, I suppose kung istriktohan gyud nato ang implementation sa liquor ban nato we can avoid these incidents from happening because when people are intoxicated with alcohol, bad things can happen at any point in time. So, mao na I suggest istriktohan nato og i-follow gyud ang liquor ban (I've said this before that we will be implementing the liquor ban because, well the incident did not happen entirely because of the lax implementation of the ban … but I suppose if we implement the ban more strictly, we can avoid these incidents from happening because when people are intoxicated with alcohol bad things can happen at any point in time. That is why I suggest to tighten the implementation and we should really follow the liquor ban)," the mayor said.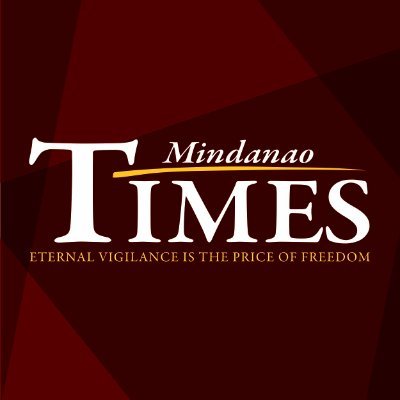 Source: Mindanao Times ( https://mindanaotimes.com.ph/2022/07/08/dcpo-to-meet-with-bar-owners-over-stricter-checks-vs-firearms/#utm_source=rss&utm_medium=rss&utm_campaign=dcpo-to-meet-with-bar-owners-over-stricter-checks-vs-firearms)