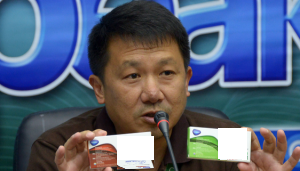 THE NUMBER of diarrhea cases in Toril district has now reached 147, as of Tuesday, July 19, around 8 p.m., according to a City Health Official.
Meanwhile, the Davao City Water District (DCWD) reiterated that the water that they provide to their customers is safe for consumption.
The City Health Office (CHO) also received a report confirming the death of a 10-year-old boy from Toril District on July 19 due to severe dehydration. He was admitted to Southern Philippines Medical Center (SPMC) last July 16.
The city government will provide assistance to the family of the deceased, as well as the other affected patients.
The CHO continues to monitor the situation and assure that the medical needs of the patients are addressed accordingly.
While the DCWD has already released partial water analysis results, the CHO is also conducting an independent water analysis in coordination with DOH-XI and SPMC.
Dr. Ashley Lopez said over the Davao City Disaster Radio on Wednesday, "We are waiting for the results to confirm any possible contamination."
Furthermore, he said the CHO has also gathered food/drink samples for testing and analysis to rule out any possible source of infection that might have caused the outbreak. Pending results of laboratory tests, the city government has suspended the operations of food stalls in Toril District until further notice.
The city government also subjected food vendors to fecalysis starting July 20, and shall undergo a Food Handlers' Seminar today, July 21, at Toril Proper gym.
The Incident Command Center within the Toril B RHU in front of Magsaysay Elementary School is open 24/7 to cater to the needs of residents experiencing diarrhea and other related concerns. It can be reached at 09567565571.
While the authorities await the results of the tests, the City Health Office reminded everyone to continue to:
avoid drinking or using tap water for food preparation without boiling it up to 100 degrees. You are also advised to let it sit for 10 more minutes after boiling to ensure that the water is sterilized.
use purified or bottled water for consumption, if possible.
frequently wash hands thoroughly with soap and water.
Meanwhile, Speaking in yesterday's AFP-PNP Press briefing held at the Royal Mandaya Hotel, DCWD spokesperson JC Duhaylungsod assured the public that the tap water is safe for drinking.
Duhaylungsod said they immediately checked the water treatment facilities after receiving reports regarding the outbreak.
"Nagkuha ta flourine residual kani mangud ang atoang indicator nga naay active treatment sa atoang tubig aside sa makasiguro sya nga limpyo and for safe consumption adunay pud syay enough potency nga if ever naa sya ma encounter contaminants along the way, pwede pa pud nya ma disinfect up to a level that is safe for drinking water," she explained.
"We also did our own checking sa distribution lines we proceed with that for the lack of specific address sa patients," she added
Last Sunday, the DCWD already conducted water sampling in distribution networks specific to these areas.
Also, Duhaylungsod said they conducted microbiology testing, and all the results were negative. However, she said the office is open to independent parties taking random samples to conduct their own tests to validate the DCWD results.
Last Monday, the CHO also mobilized personnel to conduct water sampling with DCWD.
"So, ongoing pa sampling aside from water sources they are also checking other resources available in the area since they have also shallow well," she said.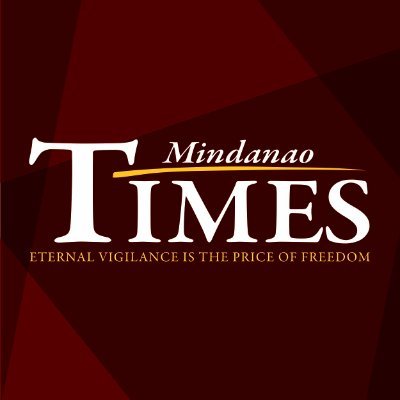 Source: Mindanao Times ( https://mindanaotimes.com.ph/2022/07/21/diarrhea-cases-rise-to-147/#utm_source=rss&utm_medium=rss&utm_campaign=diarrhea-cases-rise-to-147)