THE PHILIPPINE Drug Enforcement Agency (PDEA) XI arrested six individuals and seized more than P400,000 worth of shabu in a separate buy-bust operation conducted in Bangkal and Obrero on Saturday, July 16.
The agency worked with the National Bureau of Investigation XI, Davao City Police Office-Special Operations Group and the Talomo Police Station to dismantle that resulted to a drug den at around 3:25 a.m. in Purok 52, Phase 1, NHA Bangkal.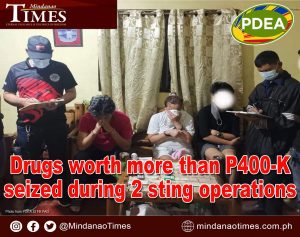 PDEA XI director Aileen Lovitos identified the subject of the operation as Dolores Payot, 40, single and a resident of the said place.
According to Lovitos, Payor was arrested for selling sachet of shabu worth P6,000 to PDEA Agent who acted as poseur buyer.
During the operation, she pinpointed Henry Dulog, a BPO employee and Michael Thadeus Bendigo, a government employee. They were allegedly caught in the act of using shabu in the drug den.
The raiding team also seized two sachets of suspected shabu weighing more or less 13 grams with a street value of P195,000, assorted drug paraphernalia, and the marked money during the operation.
The suspects face a charge of violating Section 5 (Sale of Dangerous Drugs), Section 6 (Maintenance of a Drug Den), Section 7 (Employees and Visitors of a Den), 13 (Possession of Dangerous Drugs During Parties, Social Gatherings or Meetings,) and Section 14 (Possession of Equipment, Instrument, Apparatus and Other Paraphernalia for Dangerous Drugs During Parties, Social Gatherings or Meetings), Article II of Republic Act 9165 or The Comprehensive Dangerous Drugs Act of 2002. If Bendigo is found guilty of such act, the maximum penalty shall be imposed, in addition to absolute perpetual disqualification from any public office as stated in Article II, Section 28 (Criminal Liability of Government Officials and Employees) of Republic Act 9165.
On the same day, around 2 p.m., the Authorities arrested another three alleged drug suspects and seized P228,000 at one of the condominiums located at Bo. Obrero.
Lovitos identified the arrested as Ernesto Ponce Avelino, 53, married and a resident of IWHA Subdivision in Toril District. He supposedly gave the undercover agent a sachet of shabu in exchange for P3,000.
Also arrested were his live-in partner Alice Tillaeus and a drug den visitor identified as Roland Misoles.
During the operation, two sachets of shabu weighing 15 grams with a street value of P225,000, sachet with suspected dried marijuana leaves, assorted drug paraphernalia and the buy-bust money.
The suspects are now detained at Philippine Drug Enforcement Agency Regional Office XI Detention Facility. Meanwhile, they face a case for violating Republic Act 9165 ( Comprehensive Dangerous Drugs Act of 2002).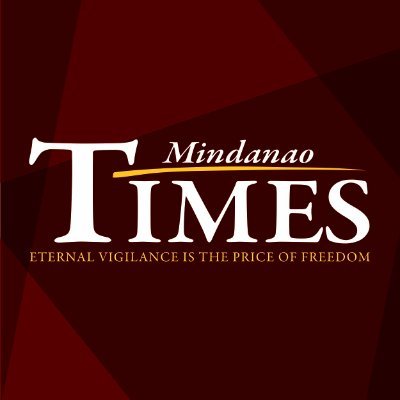 Source: Mindanao Times ( https://mindanaotimes.com.ph/2022/07/19/drugs-worth-more-than-p400-k-seized-during-2-sting-operations/#utm_source=rss&utm_medium=rss&utm_campaign=drugs-worth-more-than-p400-k-seized-during-2-sting-operations)