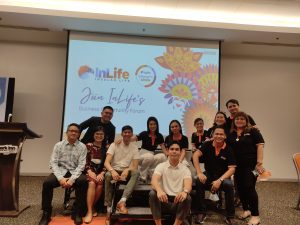 A young graduate who tried his luck in the United States, a high school student whose parents are insurance agency leaders, and a former actress and beauty queen turned event host and accountant — these are the people whose lives have been changed for the better by the insurance industry.
They shared their stories of struggles, challenges, rewards, and achievements during the recent Insular Life (InLife) Winners Circle Business Opportunity Forum conducted in Iloilo City and online via Zoom.
Focusing on What Matters Most
Stacey Zachary Exaltacion was doing his internship in New Jersey when he first experienced not having enough money to buy food. Knocking on doors and hoping that a fellow Filipino would help him out made him realize that he needed to find clarity in what he really wanted in life.
As a student, Exaltacion was successful in his academics. He shared that his parents would always look forward to him getting on stage and receiving an award. So, it was quite a shock for him to find himself having to ask for food.
"Where do I want to be? What do I want to become?" he asked himself.
When he returned from the US, his mother Zaldinia Exaltacion, InLife's District Sales Manager, asked if he would like to train financial advisors. While he took the opportunity and confessed to enjoying the training, he was hesitant to make a career out of it.
Then he started considering the things that motivate him and realized that InLife offered what he needed — financial freedom, benefits, rewards, travels, and incentives. But beyond these, he focused on the significance of the life insurance career. "And that's making a difference in people's lives through financial planning," said Exaltacion who is now InLife's licensed Financial Advisor and Unit Manager of G & S Financial Team District Sales Office.
"Nobody can go back and start a new beginning, but anyone can start today and make a new ending," Exaltacion said.
Enjoying the Perks of Being an "InLife Baby"
Princess Cecile Gurrea is the daughter of InLife agency leaders Cecile and Mercy Gurrea from Cebu. Because of her parents' work, she and her siblings have been able to travel the world — for free. At only 18 years old, Gurrea has already been to 15 countries.
"All of these are made even more memorable because I was with my family," the consistent honor student said.
More than the travels, Gurrea is most thankful for the comfortable life that InLife has made possible for their family.
"As early as zero age, my parents also started getting me insurance and investments, may it be for my debut, college education, properties, business capitalization, and retirement," she shared.
Gurrea considers herself a proud InLife baby and feels blessed that her parents are in a very noble profession of helping other Filipino families achieve their financial goals.
"This career is not just about commission and incentives; it's more about reaching your and your loved ones' dreams," she said.
Finding Meaning and Purpose in What You Do
Masumay Booc has a bachelor's degree in Accountancy from the University of Cebu. And with a diploma in Performing Arts, she has been an actress, a member of a girl group, disc jockey, and a beauty queen. She won an acting award and the title Miss Lapu-Lapu in 2013.
Booc hosts events and owns her own fitness gym with her fiancée. It was, however, in the insurance industry, that she has found meaning in what she does.
As early as July 2019, she decided to become a financial advisor. It took her until January 2020, however, to finally join Agila Financial Team General Insurance Agency, Inc.
She shared that her decision was motivated by purpose. "I said to myself that if I were going to be rich, I'm going to be rich with a purpose," Booc said.
While it took her 10 months to close her first sale, Booc did not give up and her hard work has paid off. She has also been promoted to Unit Manager at InLife.
"We will not be remembered by the professions and the titles that we hold. It is not about the recognitions and awards we receive, but the difference we have made in other people's lives and how we've used this life to benefit others," Booc emphasized.
Opportunities Made Possible by InLife
Exaltacion, Gurrea, and Booc are all part of the family of InLife, the largest Filipino life insurance company in the country with a mission to provide "A Lifetime for Good" to Filipinos.
InLife Chief Operating Officer Efren C. Caringal, Jr. encouraged Filipinos to start their journey with InLife as financial advisors.
"Insurance companies provide social good. Whenever our claimants get the benefits from their insurance plan, we present our real value as an insurance company. InLife has a strong sense of mission. We want to provide financial security to Filipinos. We want to empower Filipino families to live longer, healthier, and happier lives," Caringal said.
As of December 2021, InLife's net worth has reached P44 billion with a net income of P4.7 billion.
"InLife is a picture of financial strength. InLife has been around for close to 112 years, and we grow stronger year-on-year. InLife has survived two World Wars and the recent pandemic. Last year was one of our strongest years," Caringal said.
For more details on how to start a career of doing good for others as InLife financial advisors, visit the InLife website.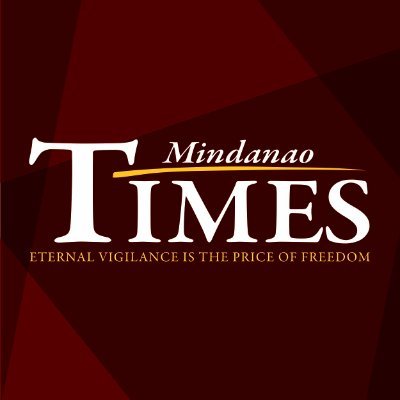 Source: Mindanao Times ( https://mindanaotimes.com.ph/2022/07/26/forum-highlights-the-lives-that-the-insurance-industry-has-changed/#utm_source=rss&utm_medium=rss&utm_campaign=forum-highlights-the-lives-that-the-insurance-industry-has-changed)