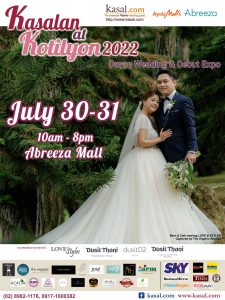 PARTNER event suppliers and media friends of #kasalan 2022 in Davao Wedding & Debut Expo had a casual get-together to further support and promote the Davao wedding and tourism industry. The meeting was held at the French-inspired event space La Venue Davao, which hosted the afternoon meeting.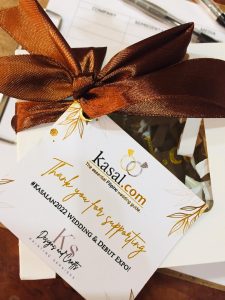 Guests included EJH Themed Weddings and Events, Beat Fusion Light & Sounds, K's Designs and Crafts and Acacia Hotel Davao.
Kasalan at Kotilyon 2022 in Davao Wedding & Debut Expo, now on its 15th Year in Davao is presented by Kasal.com, Ayala Malls, Love & Styles, Dusit Thani Residence, dusitD2 Davao and Dusit Thani Lubi Plantation Resort. The event is set to be held on July 30-31, 2022, at the Ayala Malls Abreeza activity area.
The Expo offers the biggest gathering of Davao Wedding and event suppliers. It promises to offer special discounts and amazing raffle prizes to couples, debutants, and families who will visit and participate. Aside from a grand wedding exhibition, there will also be an Event Styling MasterClass by Manila's Style Master, Henry Pascual Events Stylist, on July 29 at Apo View Hotel.
For those of you who have decided to settle down with your special one, or if you have daughters and sons who will be debuting soon, then be sure to attend Kasalan at Kotilyon 2022 in Davao Wedding & Debut Expo!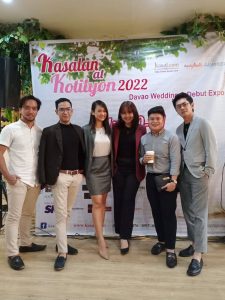 These are the top reasons to attend #Kasalan2022: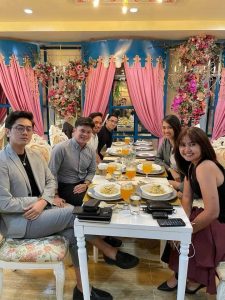 It is the biggest Davao Wedding Expo. Whatever your budget, #Kasalan2022 offers a wide range of wedding vendor options! Need a place for a wedding, a reception, or perhaps a prenuptial agreement? What about a wedding photographer, videographer, wedding dress, wedding rings, and mementos? Do you want a wedding planner to handle all the stressful planning? All these will be done for you and more on July 30-31!
The #1001WeddingIdeas – Whatever the motif of your event or wedding is, #Kasalan2022 has a ton of inspiration and ideas! Suppliers who are a part of the event go out of the usual way just to elevate their goods or services and highlight the newest trends.
Save on your Wedding Expenses. Despite having the best choices for the motif of your wedding or debut, #Kasalan2022 ensures you get the best deal out of the themes and expenses you choose. At every #KasalanFair, suppliers offer the finest specials, deals, and gifts to make every reservation during the event dates worthwhile!
The Grand Raffle Draw – #Kasalan2022 offers the best raffle prizes! Anyone who attends and visits the Fair can win one of 22 incredible raffle prizes, ranging from wedding rings to prenup photography to wedding apparel to romantic honeymoon getaways (be sure to follow Kasal.com to stay informed on the #Kasalan22RafflePrizes Reveal)!
#Kasalan2022 is free and open to everyone!
Stop by anytime between 10 am and 8 pm on July 30 and 31, 2022, at the activity area of Abreeza Mall if you're planning a simple party, a spectacular debut, a large wedding, or just want to check out great event ideas.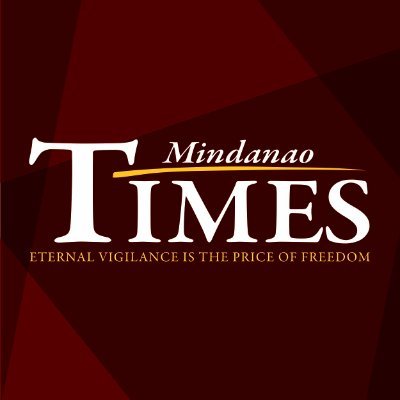 Source: Mindanao Times ( https://mindanaotimes.com.ph/2022/07/19/kasalan-2022-in-davao/#utm_source=rss&utm_medium=rss&utm_campaign=kasalan-2022-in-davao)