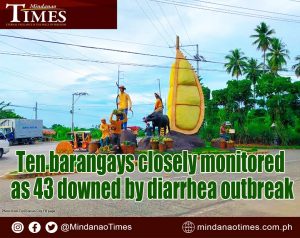 THE CITY Health Office has declared that Toril District has now experienced a diarrhea outbreak where nearly 50 patients have already experienced acute gastroenteritis.
In an interview on the Davao City disaster Radio on Monday, CHO chief Dr. Ashley Lopez said they are closely monitoring 10 barangays.
These villages are Barangay Bato, Toril Proper, Crossing Bayabas, Lubogan, Mulig, Daliaon Plantation, Tungkalan, Daliao, Lizada, and Binugao.
The outbreak started as early as July 15 and even more doubled the number of patients admitted to private hospitals on July 16.
As a result, the office immediately conducted an investigation in the said areas to determine what caused the incident.
Lopez added that out of 43 cases, the youngest patient was a 6-month-old baby, and the oldest was 40 years old.
He said they are still waiting for the results of the water sample, but they suspect the frequent flooding could have contaminated the pipes. Apart from water sources, they are also investigating street foods, particularly tapioca, which is also in line with the patients' statements.
Meanwhile, the Davao CHO is still investigating the incident.
"We assure everyone that the City Health Office (CHO) is currently on top of the situation and is closely coordinating with the Davao City Water District (DCWD) to address this matter," he said.
They also established an incident command post at the District Health Center across Magsaysay Elementary School. The post will be manned by staff 24/7 to cater to the needs of residents experiencing symptoms of diarrhea.
Meanwhile, pending the results of the water sample, he also asked Toril residents to:
avoid drinking or using tap water for food preparation without boiling it up to 100 degrees. You are also advised to let it sit for 10 more minutes after boiling to ensure that the water is sterilized.
use purified or bottled water for consumption, if possible.
frequently wash hands thoroughly with soap and water.
He also urged the individuals experiencing symptoms of diarrhea to contact 09302702823.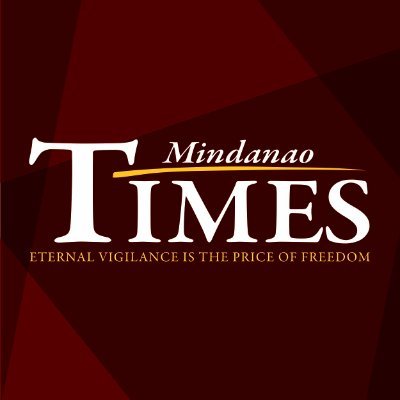 Source: Mindanao Times ( https://mindanaotimes.com.ph/2022/07/19/ten-barangays-closely-monitored-as-43-downed-by-diarrhea-outbreak/#utm_source=rss&utm_medium=rss&utm_campaign=ten-barangays-closely-monitored-as-43-downed-by-diarrhea-outbreak)