Iligan City is located in the province of Lanao del Norte on the northeastern coast of Mindanao Island. Iligan is also often referred to by both locals and vacationers as the City of Majestic Waterfalls due to its proximity to no less than 23 waterfalls, many of which are counted among the Philippines' best-known tourist sites. Myriad freshwater springs, beaches, hiking trails, and other natural points of interest are also readily accessible from the city, making it an ideal destination for travelers who'd like a temporary escape from the hustle and bustle of highly urbanized areas.
Once you book a hotel in Iligan City, you'll be just a stone's throw away from some of the most memorable natural wonders the region has to offer. Whether you're interested in swimming, hiking, spelunking, or simply taking in some gorgeous scenery, you can be assured that Iligan City has something to offer every nature lover. Here are five awesome attractions you definitely won't want to miss:
Maria Cristina Falls
Located about 9 kilometers away from the city proper, Maria Cristina Falls is far and away Iligan City's most distinctive landmark and likely also its most visited tourist attraction. This 320-foot waterfall sits on the Agus River and attracts thousands of tourists yearly for its majestic height and inimitable natural beauty.
Maria Cristina Falls is also known as the twin falls for the way a boulder located at the falls' edge divides the cascading water in two on the way down. This distinctive feature is said to have inspired a popular legend about a pair of twin sisters who leapt from the falls upon discovering that they were in love with the same man. This tragic tale is just one of many fascinating folk stories you can hear about the falls on your next visit.
Besides being a valuable tourist spot, Maria Cristina Falls serves an additional highly practical purpose for the people of Mindanao. The falls are Iligan City's primary source of hydroelectric energy, as their powerful current can produce up to 200 megawatts of electricity. At present, the hydroelectric power plants located around Maria Cristina Falls supply 70% of Mindanao's electricity. And while this fact means that the falls are off-limits to swimmers, it does give visitors one more thing to admire about this iconic landmark.
NPC Nature's Park
The NPC Nature's Park is an eco-adventure facility located within National Power Corporation's Agus 6 & 7 Hydroelectric Power Plant Complex. It was designed to attract even more tourists to Maria Cristina Falls, as well as to give visitors a greater variety of ways to enjoy the area's natural beauty and grandeur.
Notable features of the park include a plethora of spots where tourists can view and interact with local wildlife, including a koi pond, a butterfly garden, a crocodile farm, and a miniature zoo. A series of viewing decks along the banks of the Agus River is perfect for travelers whose main objectives are to relax, enjoy the scenery, and maybe snap a gorgeous photo or two. More adventurous visitors, meanwhile, can partake in activities like ziplining and rock climbing.
Hindang Cave
Hindang Cave is one of Mindanao's more concealed tourist spots, as finding it involves a long trek up into the mountains of Iligan City's Barangay Hindang. To reach the cave, visitors must walk uphill through a long stretch of verdant forest, at times traversing slippery slopes or crossing streams. As the trek to the cave is rough in many places, it's important to be in good physical shape, have a sturdy pair of hiking shoes, and come prepared with plenty of water before attempting it.
If you do brave the hike to Hindang Cave, you'll be rewarded with stunning sights you've likely never seen before. The cave's interior is divided into many chambers of varying sizes and studded with eye-catching stalactites, stalagmites, and natural limestone formations. Animal lovers may also want to keep an eye out for the many wild monkeys that make their home in the area.
Tinago Falls
The 240-foot-high Tinago Falls is another popular waterfall located along the 36-kilometer Agus River. The falls got their name from the Filipino word for "hidden" due to their concealed location near the bottom of a deep ravine. Those who wish to visit the falls must carefully descend a concrete staircase 500 steps long. Once you reach the bottom, you'll have the option of swimming in the crystalline blue basin below or entering a small cave at the base of the falls to appreciate them from another perspective.
Villa Gracia White Water Rafting
Travelers to Mindanao no longer need to go as far as Cagayan de Oro for a heart-pumping white-water rafting experience. White water rafting services are available at Villa Gracia Resort in Iligan's Barangay Digkilaan, the first resort in the area to offer such an experience to tourists. Thrill-seeking visitors will get the chance to ride the rapids of the Mandulog River, a fast-flowing body of water located just 15 kilometers from Iligan City proper. If you're craving an opportunity to step away from urban life and reconnect with nature, Iligan City is the perfect destination for you. The highly memorable natural attractions accessible from the city far exceed those mentioned on this list, so don't be surprised if you find yourself wanting to make a return trip after your first visit.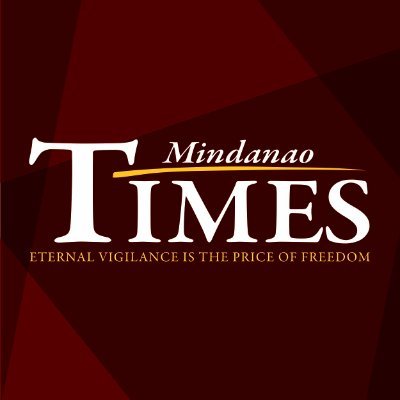 Source: Mindanao Times ( https://mindanaotimes.com.ph/2022/08/02/5-best-nature-attractions-around-iligan-city/#utm_source=rss&utm_medium=rss&utm_campaign=5-best-nature-attractions-around-iligan-city)