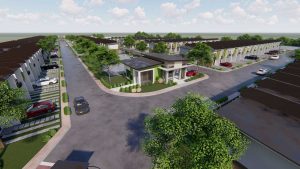 ASTANA Davao, the exclusive 3.6-hectare community at Barangay Matina, Pangi celebrates with the rest of Davao City the iconic Kadayawan Festival with amazing gifts for homeowners booking units during its Open House on Thursday, August 25, 2022.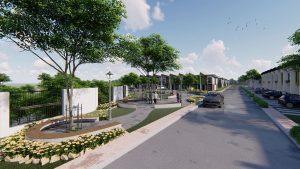 Cheryl Taniza, Sales Manager of Astana developer Johndorf Ventures Corporation (JVC), announces that the company joins in Davao's Festival of Festivals to honor the resilience of its people in surmounting the challenges of the past few years.
Kadayawan is back in-person, a victory of sorts, after being restricted to virtual celebrations in 2020 and 2021. The festival's name comes from the Mandaya "madayaw," translated as treasured or valuable.
Astana's Kadayawan Open House, to be held at the neighboring Navona Davao Clubhouse, offers more value to buyers this week with the addition of a ceramic tiles package and a 50" flat screen smart TV for each unit taken out during the event.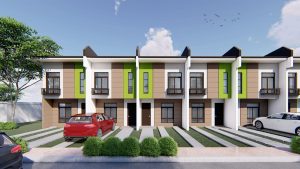 Astana has a total of 277 two-storey townhouses each with 48 square meters of floor area hosting living and dining spaces, kitchen, toilet and bath and provisions for three bedrooms. Every unit also has a garden space, a carport and service zone.
Eighty percent of the residential units have been sold since the project was launched three years ago.
Together with the 390-unit Evissa village, Astana flanks Navona Davao. Units at Evissa and Navona have all been sold out. Brisk uptake of units within the three communities are buoyed by JVC's solid brand promise of competitive pricing for reliable products.
"Quality homes and liveable communities are hallmarks that JVC continuously aims for in each of its properties. These features, plus more, we are proud to offer to the Dabawenyos in celebration of Kadayawan," Taniza said, adding that Astana units are being offered at low initial investment rates.
Astana proposes a secure, peaceful and balanced lifestyle with its park, playground, basketball court, lagoon, sewage treatment plant, clubhouse and multi-purpose area. The gated community features a 14-meter-wide entrance.
Astana is counted among JVC's portfolio of high-quality, economic residential developments in the Visayas and Mindanao. With 36 years of experience in the business, JVC is an acknowledged veteran in the real property sector. The company continues to expand its footprint with contemporary liveable communities catering to the residential and commercial markets.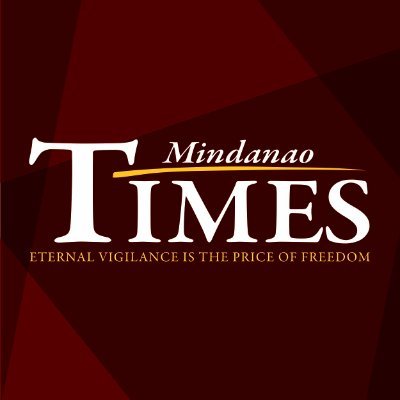 Source: Mindanao Times ( https://mindanaotimes.com.ph/2022/08/26/astana-becomes-madayaw-astana-davao-extends-warm-welcome-at-aug-25-open-house/#utm_source=rss&utm_medium=rss&utm_campaign=astana-becomes-madayaw-astana-davao-extends-warm-welcome-at-aug-25-open-house)