THE MAIN residential care center for Children-in-Conflict with the Law (CICL) and Children at Risk (CAR), under the Davao City Social Welfare and Development Office (CSWDO), marked its14th founding anniversary last August 12, with dancing, merriment, and appreciation for the office.
CSWDO head Marlisa Gallo said that the Bahay Pag-Asa has allowed children to reform themselves and become community members over the years.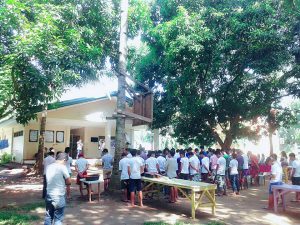 "Sa atong programa kaganiha duna kita'y usa ka batan-on nga nakahuman na sa iyahang pagtuon lipay kaayo ta maminaw kay naay isa ka person na nahimo na siyang architect karon nga graduate, gikan na siya sa atong Bahay Pag-Asa center (During our program, there's a child who was able to finish schooling. We are very happy to hear that we have one client who was able to become an Architect and that person came from the Bahay Pag-asa Center)," she said.
The Children's Village- Bahay Pag-Asa, located in Barangay Bago Oshiro in Tugbok District, is a 24/7 facility that provides residential care and services to CICL and CAR awaiting court disposition.
Before becoming the Children's Village, it was originally known as Lamdag sa Kabataan Boy's Home.
It was established on August 14, 2008, at the SDC Building, Claveria St. Davao City, in response to Republic Act 9344, or the Juvenile Justice and Welfare Act of 2006. During that time, only CICLs awaiting court disposition are accepted.
As the city's main thrust is protecting children from further harm amid the increased number of children at risk, City Ordinance No. 0264-12 Series of 2012 or the Ordinance Providing a Juvenile Intervention Program for CICL and CAR of the Local Government of Davao City was passed. A temporary shelter for children was started to cater to CICL and CAR.
The city government built the now two-story building, which was inaugurated on June 27, 2013.
On November 7, 2013, RA 9344 amended Republic Act 10630, which mandates that "each province and highly urbanized city (LGU) shall be responsible for building, funding and operating a "Bahay Pag-Asa within their jurisdiction following the standards set by the Department of Social Welfare and Development (DSWD) and adopted by the JJWC."
Consistent with this amendment, the Lamdag sa Kabataan- Boy's Home was renamed into Children's Village of Davao City Bahay-Pag-Asa and was transferred to its almost one-hectare permanent location in Purok 10, Barangay Bago Oshiro in Tugbok District.
The Children's Village primarily provides CICL and CAR residential care and programs and services that are designed to enhance the children's social functioning.
These programs and services include psychosocial care, self-help activities, health and nutrition services, group supervised interaction, socio-cultural and recreational activities, spiritual and moral welfare, value education, family preservation and unification, case management, psychological evaluation, occupational therapy, and educational assistance.
The multi-disciplinary team ensures that proper case management and appropriate interventions are being afforded to the residents. The priority program includes capacity building and training, coaching, and mentoring.
The team ensures that services are effective and efficiently delivered to the clientele they serve.
The celebration of the 14th Anniversary was participated by around 72 residents, 44 staff, friends, visitors, donors, and partners of the center.
Among the highlights of the activity are the thanksgiving service, showcase of the boys' talents, and distribution of the Certificate of Appreciation to the individuals and groups that extended support and services for the clients and the center in general.
Gallo said that they are hopeful the children, after their time at the facility, can go back to their communities and live their lives, especially with the offers for educational assistance extended to the students.
She said that in the previous weeks, they were able to conduct moving-up ceremonies for the children.
She also added that the CSWDO would remain on standby to help the children.
"Ang CSWDO padayon gyud nga nagapaluyo sa ilaha. Naa man gyud panahon nga makasala ang tao pero para kanamo, that is not the end of everything. Mao gyud na among panlantaw diri sa CSWDO tabangan gyud nato ang mga bata (The CSWDO continues to support the children. There are times that as humans we commit transgressions but for us, that is not the end of everything. That is our main view in CSWDO, we really should help the children)," Gallo said.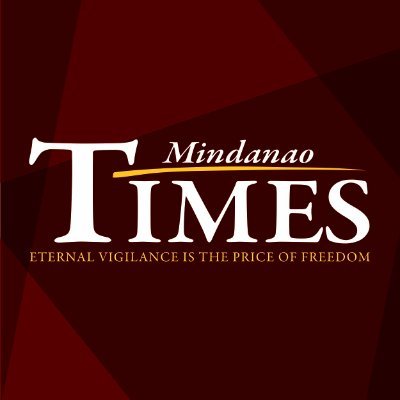 Source: Mindanao Times ( https://mindanaotimes.com.ph/2022/08/17/bahay-pag-asa-marks-14-years/#utm_source=rss&utm_medium=rss&utm_campaign=bahay-pag-asa-marks-14-years)