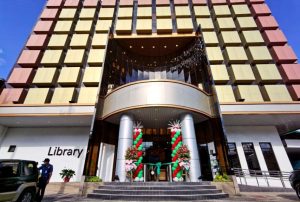 THE Asia Foundation and the National Library of the Philippines last week recognized the Davao City Library and Information Center (DCILC) as the Most Innovative Public Library in Adaptive Library Services and Programs in the country.
Salome M. Enoc, DCILC officer-in-charge, told the City Information Office on Wednesday, that the awarding ceremony was held last Saturday at the Sheraton Hotel in Manila as the center was recognized for its initiatives to provide electronic learning and expanded satellite reading areas when the pandemic hit the world.
Enoc said that since the static library was closed to the general public, the city has provided online access to the Britannica Library, gave online storytelling, and sent requested e-books to clients via email.
The DCILC also expanded its program of providing reading materials to far-flung barangays through the mobile library.
"Realizing nga kana siya nga online dili maka-reach sa far-flung barangays para sa mga reading materials sa mga bata ang atong gihimo ana naa tay home book delivery ang mobile ana muadto sa mga kada balay-balay ug magpahulam sila og maximum of 10 books sa mga bata, then after ana i-retrieve napud namo na siya after two weeks and circulate it to other libraries," Enoc said.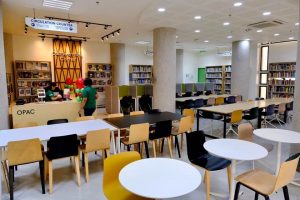 The DCILC also established 10 barangay reading centers where materials are sent. She said the ability of the DCLIC to risk going to barangays to provide learning and reading services made it unique.
"Gi-priority nato ang barangay kadto nga panahon. Makita gyud namo ang digital divide kung unsa ang gi-offer namo sa city dili namo ma offer sa rural areas so kinahanglan namo manuroy gyud dito. Na capture diay ang attention sa ubang libraries ilabi na sa kauluhan kay unique kaayo ta," Enoc said, adding that the judging process for the award entailed them to show up the city's best practices, which were presented about three months ago to the awards organizer.
Enoc said the initiatives helped children as the DCILC became an inspiration to other libraries to do the same. It has also received many benchmarking requests from other local government units (LGUs).
"Thankful ta sa generous Dabawenyos nga usahay muanhi lang diri mu-drop sa ilahang mga libro kana. Dako kaayo og tabang gyud sa pag-establish nato sa ubang mga reading centers kay dili man nato maingon nga lucky ang city, there are also untouched areas nga layo-layo nga kailangan nato i-reach out mao ni sya ang atong award karon," she said, adding that they have learned to equip themselves with the new technology.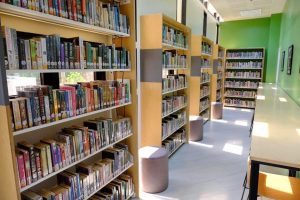 With the resumption of face-to-face classes, the DCILC will go back to its regular programming, which is going to schools once approved by the Department of Education (DepEd). They also now envision partnering with the City Social Welfare and Development Office (CSWDO) for the rollout of the mobile library for daycare learners.
As for the newly-opened DCILC building, they are now in the process of requesting additional staff so the library could operate for an extended number of hours since it is also the public's clamor.
She said that the huge welcome shown by the people to the newly inaugurated library last July, as well as the award, validates the relevance of a public reading space even up to this time.
"Ang library relevant pa up to this day. Na-happy nag gyud mi nga ingon ana diay pami ka useful bitaw. Na happy lang pud mi sa suporta gyud sa city government kay gitagaan gyud niya ni og priority," Enoc said.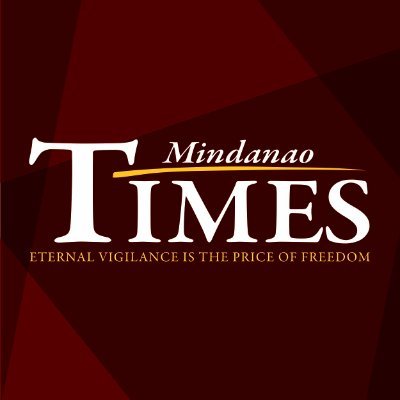 Source: Mindanao Times ( https://mindanaotimes.com.ph/2022/08/26/city-library-recognized/#utm_source=rss&utm_medium=rss&utm_campaign=city-library-recognized)