THE Department of Agriculture (DA)-Zamboanga Peninsula has released some P74 million worth of assistance to boost agriculture production in the province of Zamboanga Sibugay.
DA-Zamboanga Peninsula Executive Director Rad Donn Cedeño said the recipients of the assistance, which were released Friday, August 5, include the provincial government of Zamboanga Sibugay, the towns of Ipil, Talusan, and Mabuhay, and 22 farmer cooperatives and associations.
The assistance and intervention were coursed through the DA Corn Program, High Value Crops Development Program (HVCDP), Livestock Program, 4K Special Program or Kabuhayan at Kaunlaran ng Kababayang Katutubo, and Agribusiness and Marketing Assistance Division (Amad).
The recipients of the assistance are Roseller T. Lim Corn Cluster Association, compact corn mill; Ilisan Farmers Association, cassava grater with presser; Malungon Corn Cluster Association, cassava chipper and corn sheller; and, Titay West Corn Cluster Association, corn sheller.
The Punawan Farmers Association received a Hauling Truck under HVCDP while Bangkaw-Bangkaw Farmers Association and Malungon Vegetable Growers' Association received a multi-cultivator.
One Module of Goat Multiplier Farm was given to Katipan Farmers Association while four Modules Chicken Multiplier Farm was given to Timalang Farmers Association and Samonte Strong Farmers Association.
The Peselubuhan Hetebuan Subanen Rin Sioton Farmers Association and Peggumpungan Subanen Dito Catipan Farmers Association were given one head Heifer and 10 heads bull; while Pigbogolalan Sog G'lupa' Pusaka'Nog Mokogulang, Incorporated received two heads carabull and 20 heads caraheifer with veterinary supplies and biologics.
The Sibugay Provincial Government received a unit Hauling vehicle worth P2 million from the Amad Bayanihan II-Enhanced Kadiwa Grant with the financial assistance of the Office of Senator Imee Marcos.
The municipalities of Talusan and Ipil received a check of P2 million each while the municipality of Mabuhay received P2.5 million for Livestock support.
Likewise, the town of Mabuhay received P3.1 million for the construction of an Agri-Fishery Trading Post in the municipality.
"Patuloy po ang serbisyo ng DA. More so now because we have the strong support of the LGUs (Local Government Units). We are happy to release all these interventions to you, especially the logistics support. May these vehicles be used not for personal interests, but for the delivery of the agri-products to the market," Cedeño said.
He as well reminded the beneficiaries to not impose expensive rental costs for the farm machinery.
Zamboanga Sibugay Governor Ann Hofer expressed enthusiasm as she sees the interventions benefiting not only the farmers but also the communities in the province.
"My family name Hofer stands for the many plans for Sibugay. H-O-F-E-R, and F stands more importantly for Farming, Fisheries, and Food sustainability; R means Roads, the same way we give importance to the road networks that the DA–PRDP builds as we will continue to seek support to establish more road networks in our province," Hofer said.
Along with DA, the Philippine Center for Postharvest Development and Mechanization (PhilMech) released two units Recirculating Dryers and one unit Multi-stage Rice Mill to Diplahan Multi-Purpose Cooperative; One unit Recirculating Dryer and one unit Single Pass Rice Mill to Bingon Farmers Irrigators' Association, Incorporated and One unit each of Recirculating Dryer to La Dicha-Del Pilar Farmers Irrigators' Association, Incorporated, Batu Farmer Irrigators' Association, Incorporated and Pagla-um Irrigators' Association, Incorporated, while the Philippine Rice Research Institute (PhilRice) released seeds allocation of 34,900 bags to the provincial government of Zamboanga Sibugay.
Meanwhile, Senator Cynthia Villar, chairperson of the Senate Committee for Agriculture and Food, through a video message during the distribution of the assistance, also expressed support to the farmers and food producers and the agriculture development in Zamboanga Sibugay.
Selected corn farmer groups from Zamboanga City also received agri-assistance; Corn Shellers to Vitali District Corn Cluster Association and Buenavista Farmers Corn Cluster Association; Cassava Chipper to Lubigan Cassava Farmers Association and Cassava Grater with presser to Purok 4, Muti Farmers and Fisherfolk Association.
(SunStar Zamboanga)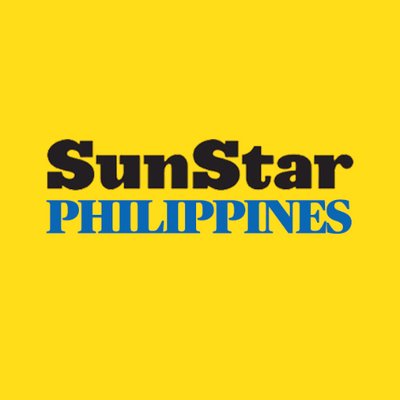 Source: SunStar (https://www.sunstar.com.ph/article/1937167/zamboanga/local-news/da-distributes-p74-m-aid-in-zamboanga-sibugay)