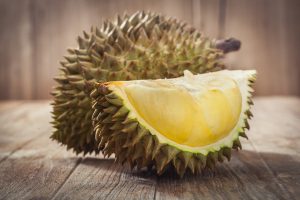 THE KADAYAWAN Durian Festival has returned after a two-year break due to the COVID-19 pandemic after formally launching at the SM Lanang Premier on Friday.
Davao City's "king of fruits" is the front and center of the expo, along with other iconic fruits of the city, such as marang, rambutan, lanzones, mangosteen, and pomelo.
The festival is organized by the Department of Agriculture (DA) in partnership with the Department of Tourism (DOT), the Davao City Agriculturist's Office (CAGRO), the Durian Industry Association of Davao City (DIADC), and SM Lanang Premier.
The festival's opening was marked by the ceremonial eating of durian and other seasonal fruits. It was participated in by the DA XI regional director Abel James Monteagudo, DOT XI regional director Tanya Rabat Tan, CAGRO officer-in-charge Edgardo Haspe, Councilor Marissa Abella, SM VP for Operations John Tiu, DIADC president Emmanuel Belviz, and others.
Monteagudo said Davao Region contributes 78 percent of the country's durian production, half of which comes from Davao City.
He added that the durian festival "will not only showcase our fruits but will serve as a good venue for market linkages with local, national and international buyers."
Meanwhile, Abella said that the city would have to improve its durian production by assisting farmers, applying the latest farming technology, and cultivating the best quality seedlings. In these endeavors, she said, the city council will fully support the agriculture sector.
Although there is a shortage of durian supply in the city, Haspe said his office has successfully tapped other durian players in other regions with the help of the DIADC.
Delegates from the Chinese Consulate are currently assessing the quality of Davao City's durian in order to create a direct linkage of the city's durian to the Chinese market.
"Hopefully by next year, pwede na gyud na maka-direct export (we can already export directly to China)," Haspe said.
The Kadayawan Durian Festival will be at the SM Lanang Premier Fountain Area from August 12 to September 12.
Durian growers urged to
plant improved varieties
Meanwhile, the DA XI urged growers to expand or plant more trees with focus on improved varieties as the market demand has skyrocketed, making the durian industry highly attractive for exporting countries.
In an interview on Saturday, Monteagudo said new durian varieties have recently evolved and discovered to be meatier and creamier.
"To all our durian growers there is this so-called bright future in durian production. I encourage you to expand or plant more durian trees and plant those improved varieties, venture into post-production, and rest assured that DA along with other partner agencies are here to help you establish market linkages," he said.
Monteagudo noted that from 2014 to 2021, the Philippines has always been in the Top 10 list of exporters of fresh durian in the global market. Davao Region ranked seventh and is contributing 78 percent of the total durian production in the country, half of it is from this city.
"As more and more people become interested in this unique-tasting delicacy, This is why we need to take advantage of this rising global demand for fresh durian fruits," Monteagudo added.
Monteagudo said the Durian Festival is held as part of Kadayawan to showcase the city's bountiful fruits but also serves as a good venue for market linkages with local, national, and even international buyers.
"In the next few days, fresh durian fruits will surely flood our city. Harvest time is fast approaching. That is why we need to attract more buyers," he added.
Meanwhile, Belviz said, "I am very happy and excited for this year's face-to-face celebration. Finally, it is a month-long activity that will promote and showcase the star of this season — durian and other Davao fruits in season," he said.
Belviz noted that the people from Luzon and Visayas have learned to eat the unique durian fruit which has become popular not only popular in the Philippines but even abroad.
"That's why people from other parts of the country and the world are looking forward to this annual feast to be able to taste our bountiful fruits," he said. (With reports from PNA)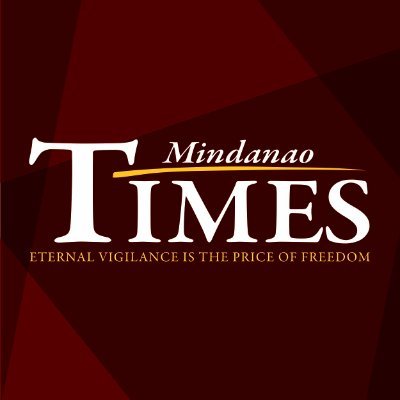 Source: Mindanao Times ( https://mindanaotimes.com.ph/2022/08/15/durian-fest-is-back-after-two-year-hiatus-king-of-fruits-take-center-stage-for-kadayawan/#utm_source=rss&utm_medium=rss&utm_campaign=durian-fest-is-back-after-two-year-hiatus-king-of-fruits-take-center-stage-for-kadayawan)