THE COVID-19 Task Force is bracing for a possible surge in COVID-19 cases as a result of the Kadayawan festival.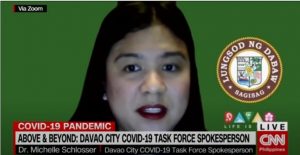 Dr. Michelle Schlosser, task force spokesperson, urged those who attended activities during the festival to have themselves tested in case they exhibit symptoms as she called those who have not gotten vaccinated to get shots.
Schlosser said it will take two weeks to see if the activities related to the festival will result in a surge in cases.
"In every event, we will be waiting for at least two weeks to know its effect. So bag-o paman nilabay ang celebration, we will monitor for at least two weeks to know if that particular event has caused an increase in our cases. Karon dili pa gyud nato na maingon," she said as she urged those who needed to get tested to visit free swabbing services located in four areas.
These include the Toril District Health Office, which is open Mondays to Fridays from 8 a.m. to 11 a.m.; the Crocodile Park drive-thru site (Mondays to Fridays, 8 a.m. to 3 p.m.), and the COVID-19 Cluster Clinic (CCC) 1-Sta. Ana Health Center (24/7), and the CCC 3-Talomo River (24/7).
The CCCs are one-stop shops that cater to contact tracing, swabbing, quarantine and isolation, and teleconsultation.
"The reason why there's a cut-off in our swabbing sites is that specimens will have to be sent to the molecular laboratories," she said, adding that it is important for those exhibiting influenza-like symptoms to get tested.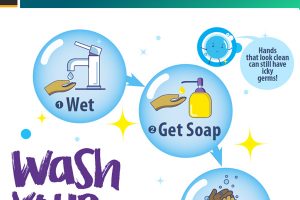 Vaccination and booster shots, according to Schlosser, add a layer of protection from the severe type of COVID-19 that may result in death.
The Vaccination Cluster, during Monday's meeting of the Davao City COVID-19 Task Force, said that Davao City logged a total of 643 active cases as of August 20, of which, 406 are asymptomatic while 220 are mild cases. Of the number, 13 are moderate cases, two severe, and two critical.
As of 6 p.m. on August 21, the city has 620 cases including 54 new cases with a positivity rate of 13.8 percent as 54 of the 391 swabbed individuals tested positive for COVID-19.
"Today, we have 56 new cases. We have been averaging a positivity rate of 13. That is still mataas sa atoang normal or acceptable positivity rate na five percent (That is still higher than our normal or acceptable positivity rate)," Schlosser said.
By active cases, she said that it refers to the confirmed positive COVID-19 cases of the past 14 days.
However, with the new guidelines of the Inter-Agency Task Force (IATF) and the Department of Health (DOH) that only require an isolation period of seven days or one week for a fully-vaccinated COVID-19 patient, there are numbers recorded for seven days and 14 days.
The isolation period for partially vaccinated and unvaccinated remains at 14 days.
Dr. Schlosser also said there is a fast turnaround of recoveries, especially for fully vaccinated COVID-19 patients.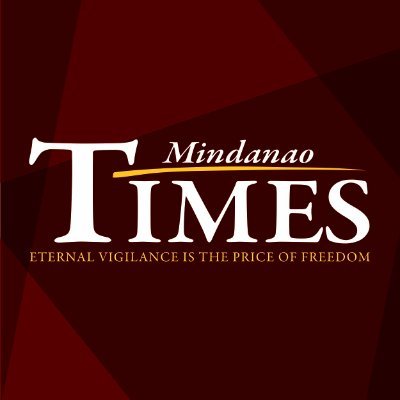 Source: Mindanao Times ( https://mindanaotimes.com.ph/2022/08/25/kadayawan-events-eyed-as-possible-cause-for-surge-in-covid-19-cases/#utm_source=rss&utm_medium=rss&utm_campaign=kadayawan-events-eyed-as-possible-cause-for-surge-in-covid-19-cases)