THE KADAYAWAN festival has officially opened with the symbolic banging of the gong at the Bantawan Amphitheater in Magsaysay Park on Monday.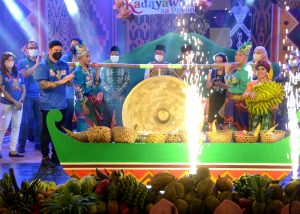 The event was attended by Mayor Sebastian Duterte, Vice Mayor Melchor Quitain Jr., city councilors, and foreign delegates from Germany, Spain, Malaysia, and South Africa.
Archbishop Romulo Valles celebrated a Misa Pasalamat before the Pag-abli sa Kadayawan program started with a performance from the Kalumon Ensemble.
The deputy mayors from the 11 ethnolinguistic tribes, with the 11 Hiyas sa Kadayawan candidates, made a symbolic offering of the city's harvests.
Mayor Duterte and all the deputy mayors gathered for the gong banging, signaling the official opening of the Kadayawan festival.
Dr. Maria Luisa Monteverde, President of the Davao City Chamber of Commerce and Industries Inc., said Kadayawan had come back with a "big bang" after its two-year hiatus.
Duterte said the festival is the city's way of "honoring the 11 tribes." He said the diverse cultures of the city's indigenous peoples have continued to thrive because "Davaoeños are a peace-loving people" who do not discriminate.
Although the mayor urged everyone to join in the festivities, he also reminded them to observe the minimum public health protocols at all times.
The cultural performances of the 11 tribes will be showcased starting Tuesday at the Bantawan Amphitheatre.
The Hiyas sa Kadayawan coronation night will be held at the RMC Petro Gazz arena on Wednesday (August 17), followed by the Sayaw Kadayawan dance competition at the Bantawan Amphitheatre on Thursday (August 18). The Dula Kadayawan (Indigenous sports) will be at the People's Park on Friday (August 19).
The Indak-Indak sa Kadayawan is slated on Saturday (August 20) at the San Pedro Square, while the Pamulak sa Kadayawan, Pitik Kadayawan, and Tambayayong sa Kadayawan are set on Sunday (August 21).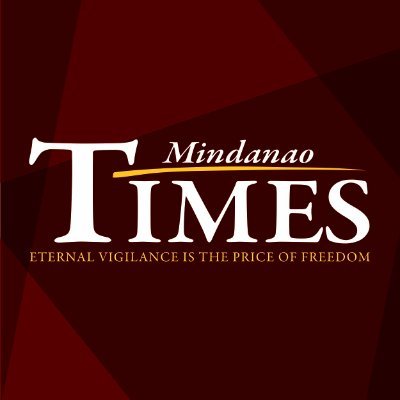 Source: Mindanao Times ( https://mindanaotimes.com.ph/2022/08/17/kadayawan-officially-opens/#utm_source=rss&utm_medium=rss&utm_campaign=kadayawan-officially-opens)