THE CITY Environment and Natural Resources Office and the City Agriculturist Office joined this year's first Lunhaw Expo at SM City Davao, Ecoland to promote organic farming and tree-planting through free seedling distribution.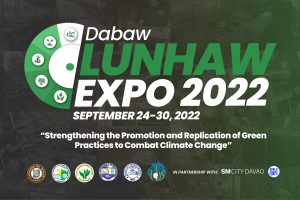 CAgro senior agriculturist Jeana Ablen, in an interview with the City Information Office, said that they have prepared 400 fruit tree seedlings and 1,000 pieces of vegetable seedlings for the expo.
"Nagahatag ta og ready to plant assorted vegetables and seedlings. Also, nagahatag ta og fruit trees and mga information and education (IEC) materials on how to make organic foliar fertilizer, at the same time, on how to produce vermicompost (We are giving ready-to-plant assorted vegetables and seedlings and also fruit trees. We also give IEC materials on how to make organic foliar fertilizer and at the same time how to produce vermicompost)," Ablen said.
Ablen added that CAgro continues to push for organic agriculture.
According to her, the city has a newly amended organic ordinance that will be very helpful for the city. She said that the organic farming method will help lower the price of farming inputs.
"Kini nga pamaagi sa pagpanguma makaingon gyud ta nga sustainable, nasayod man ta na sa panahon karon taas kaayo ang prices sa input, kini sya nga pamaagi mao ni siya ang sulbad sa nagkataas nga input nga karon gikalisdan sa atong mag-uuma sa pag palit (This method of farming is very sustainable because as we know today, the prices of input are very high and the organic method is a solution to lower the high prices of input that burdens the farmers)," she said.
Ablen said that the exhibitors of the Expo/organic farming practitioners can attest to how organic farming puts farmers at an advantage since its practice assures environmental sustainability on top of the production of healthy products.
CENRO Environmental Management Specialist 1 Melagros Nakahara, in a separate interview, said that they have prepared 3,000 pieces of forest trees such as Cedar, Balitarhan, Red Lauan, White Lauan, and Sagimsim. And also 350 pieces of compost to give out during the expo that will run until September 30.
Nakahara underscored that giving the seedlings for free is part of the effort of CENRO to encourage people to plant.
CENRO, as an office in itself, is conducting reforestation and rehabilitation efforts within the city.
She said that planting trees is still one way of mitigating the effects of climate change such as floods.
"Sa pagkakaron ilabi na kami sa Cenro padayaon gyud mi naga rehab, padayon mi naga conduct og mga tree planting activities sa upland areas, especially sa Marilog, sa Eden, sa Paquibato District (As of the moment CENRO continues to rehabilitate areas, we continue to conduct tree planting activities in upland areas, especially in Marilog, Eden, and Paquibato District)," Nakahara said.
Cenro also gives seedlings and identifies areas for tree planting for academe, organizations, and companies that want to conduct tree-planting activities in the city.
Personnel from CENRO, in coordination with barangay officials, are assigned to check on the condition of seedlings after planting.
Watershed areas being developed are those located in Marahan, Sitio Upper Kibalang and the 105-hectare government property in Eden, Toril. Mangrove areas being rehabilitated are Sitio Malamboon Bucana, Brgy 76-A, and Purok 9, Bunawan.
Those who want to avail of the seedlings and conduct tree planting in rehabilitation areas need only to write a letter of request to the CENRO.
Lunhaw Expo is a showcase of the green initiatives within the city.
Apart from seedling distribution, the Expo that started September 24 and will run until 30 showcases the exhibit of the previous Lunhaw awardees, who will present and sell their products.
Lectures by awardees on their initiatives and recognition of stories that helped in resolving environmental issues in the city will also be conducted at the Expo.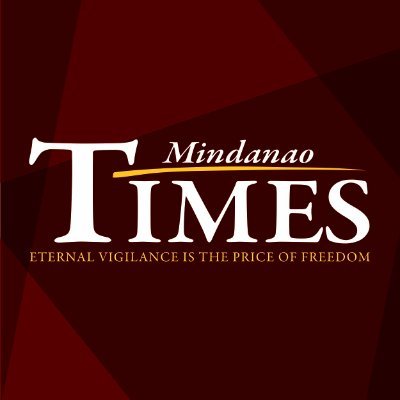 Source: Mindanao Times ( https://mindanaotimes.com.ph/2022/09/29/64876/#utm_source=rss&utm_medium=rss&utm_campaign=64876)