THE LOCAL government here has created the City Health Office Local Investment Planning for Health (CHO LIPH) Monitoring Team through Executive Order (EO) No. 44, Series of 2022, effective immediately.
Mayor Sebastian Duterte signed EO 44 on Sept. 21.
The EO cited Article II, Section 15 of the 1987 Constitution, which states that "the State shall protect and promote the right to health of the people and instill health consciousness among them," and Article XIII, Section 11, which says that "the State shall adopt an integrated and comprehensive approach to health development which shall endeavor to make essential goods, health and other social services available to all the people at affordable cost. There shall be a priority for the needs of the underprivileged, sick, elderly, disabled, women, and children. The State shall endeavor to provide free medical care to paupers."
Section 3.1b under General Objectives of Republic Act (RA) No. 11223, also known as the "Universal Health Care Law," seeks to "ensure that all Filipinos are guaranteed equitable access to quality and affordable health care goods and services and protected against financial risk."
Section 22.1 of RA No. 11223 provides that the national government, through the Department of Health, shall make available commensurate financial and non-financial matching grants, including capital outlay, human resources for health, health commodities, and such other management support and technical assistance, to improve the functionality of the province-wide and city-wide health systems.
And RA No. 11223, Section 22.3 further states that the province-wide and city-wide health investment plans like the LIPH, and the annual operational plan (AOP) shall serve as the basis for the grants from the national government to account for the complementation of public and private health care providers and public or private health sector investments to national investment plans.
The LIPH, as per Department of Health Administrative Order (AO) No. 2020-0022 Guidelines on the Development of Local Investment Plans for Health Section V. General Guidelines A.3, shall be developed by every LGU based on the local health epidemiology and situation, local objectives for health, and guided by the Ambisyon Natin 2040, Sustainable Development Goals (SDG), Philippine Development Plan (PDP) and the National Objectives for Health (NOH).
The AO also states that the LIPH shall be translated into three Annual Operational Plans (AOPs) and that AOPs shall be considered by the DOH in its yearly budget proposals, with appropriate feedback provided to LGUs and shall be the basis of financial and non-financial grants from the national government, particularly DOH, and other health partners.
The same AO also provides for establishing and composing the LIPH/AOP Monitoring Team.
The AOP/LIPH Monitoring Team shall comprise the city health officer as chairman and the city DOH representative as vice chairman. Its members are the DOH Center for Health Development staff, HFDU (Health Facility Development Unit) head/representative, CHO administrative officer/ representative, CHO Supply Chain Management head/representative, CHO Procurement Unit Head/representative, CHO ICT head/representative, CHO Technical Division Program managers, and CHO Fund controller.
The AOP/LIPH Monitoring Team's coverage of monitoring includes the status of physical accomplishment of PPA (Programs, Project, and Activities); DOH assistance, particularly for the major cost drivers/investments, namely: health facilities development and ICT, human resource for health, commodities, other technical assistance and major programs/ project, activities (PPAS); local counterpart through the Annual Investment Plan; other areas that may be identified as necessary to be monitored; conduct of systems or program-based Program Implementation Review (PIR), LGU Health Scorecard review, regular team meetings, and submission of monitoring reports, review of implementation shreds of evidence, among others.
The operational costs of the LIPH Monitoring Team are chargeable against CHO's available funds and resources, subject to the usual accounting and auditing rules and regulations.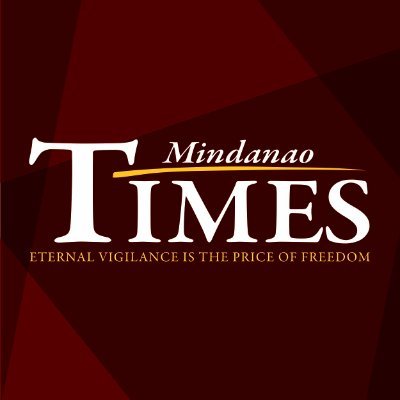 Source: Mindanao Times ( https://mindanaotimes.com.ph/2022/09/26/new-body-created-to-monitor-lip-for-health/#utm_source=rss&utm_medium=rss&utm_campaign=new-body-created-to-monitor-lip-for-health)