DAVAO Light and Power Co., Inc. will conduct two power interruptions on September 24, Saturday, affecting customers in different parts of Davao City. These service disruptions will be necessary to normalize the Davao Line 1 after the 138kV line stringing along Davao-Bukidnon road.
The first power interruption will be for 30 minutes anytime between 12:00 a.m. to 1:00 a.m.
Specifically affected are customers from a portion of Ulas, Talomo, Puan, Bago Aplaya, Bago Gallera, Dumoy and portion of Toril, including: Ulas Proper, Mitra Village, SunnyVill, San Agustin Ulas, San Lorenzo Homes, Teachers Village, Talomo proper, Muslim Village, Talomo Beach, Salacot Talomo, Solariega Subdivision, St. Benedictine Priory, San Lorenzo Ruiz Parish, and neighboring areas.
Also affected are customers in Castro Village, Versary Village, Gulf View Subdivision, Catotal Subdivision, and neighboring areas.
Customers in Solariega Talomo, UUHSA Village Ulas, Libby Road, Lorenzo Village, Carmelo Subdivision, Reldo Village, San Lorenzo Village, Bago Aplaya, Adciville Subdivision, Rosalina Village 1, Susana Farm, Toscana Subdivision, Amiya Residences, Lower Rapnaga, Apo Golf and Country Club, and neighboring areas will also be affected by this service disruption.
Also affected are customers in Ideal Subdivision, Bago Aplaya Landless Association, Divino Compound, Bliss Project, Villa Mercedita, Balai, and D'Garden, Bago Aplaya, as well as Sto. Rosario Village, Dusnai Subd, Greenland Subdivision, Hinundayan Homes Dumoy Toril, Sison Subdivision, Dacoville Subdivision, Don Lorenzo Homes, DLF Village, Toril Country Homes, Jose Bastida Elementary School, Magsaysay Elementary School, Juan dela Cruz Elementary School, Davao Central College, Dona Carmen Denia City High School, Dr. P Ocampo College, Davao Doctors Hospital – Dumoy, Mergrande Resort, Paraiso Beach, Dumoy Beach Resort, Mervillas, Waterworld Resort, and neighboring areas.
Additionally, customers in Universal Robina Corporation, Charles Ice Plant, South Pacific Golf and Leisure Subdivision, Gallera de Oro Subdivision, Kaliraya Homes, Spring Valley Subdivision Bago Gallera, JCEP Village Bago Gallera, Purok 2 Bago Gallera, Susan Homes Baliok, Bagahai Brgy Baliok, Lubogan cemetery, and neighboring areas will also be affected by this service disruption.
Also affected are customers from Malta Medical Center – Toril to Carabao Monument Way Park, Eden-Bayabas, Toril, and neighboring areas.
The second power interruption will be for 15 minutes anytime between 12:30 a.m. to 1:30 a.m.
Specifically affected are customers from Tigatto, Mandug and Callawa areas including Panorama Homes, Juliville Subdivision, Victor's Village Tigatto, DDF Village, Deca Homes Tigatto, Callawa, Lapanday Foods, Dona Pilar Rodriguez Elementary School, Mandug Elementary School, Callawa Elementary School, Pablo Lorenzo National High School, Fatima Elementary School, Brgy. Talandang, Sitio Bunggan, Brgy. Lampiano, Prk 4 Brgy. Dalagdag – Calinan District, Palos Verdes Commercial Establishment, and the immediate environs.
Also affected are a portion of Marfori Heights and a portion of Maa, including customers along Maa Road from Maa Barangay Hall to Jollibee Maa, along Eden Street Maa, from Boss Drive Way Inn to Maa Bridge, along Gold Street San Rafael Maa from Maa Bridge to EMP Village, along Ruby Street Marfori Heights, from EMP Village to Circumferential Road Intersection, and neighboring areas.
Davao Light apologizes for the inconvenience brought about by these scheduled power interruptions. But it will exert all efforts to restore electric service as scheduled or earlier. However, there may be instances where restoration may extend beyond the schedule due to unavoidable circumstances.
Safety is of paramount importance to the company and Davao Light reminds the public to always take extra precautions when passing by activity area/s where line repairs and maintenance are being done. Please heed and follow warning signs, especially in areas where personnel operate heavy equipment.
Please contact our 24/7 Customer Contact Service at 229-3572, 655-3572 (Panabo), 0917-864-2793 (Globe), or 0920-970-1357 (Smart) for any power interruption that will fall outside the given schedule.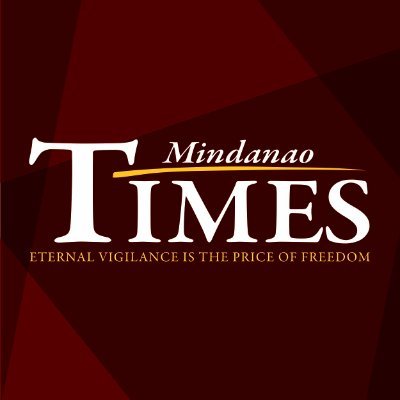 Source: Mindanao Times ( https://mindanaotimes.com.ph/2022/09/21/service-disruptions-on-september-24-in-different-parts-of-davao-city/#utm_source=rss&utm_medium=rss&utm_campaign=service-disruptions-on-september-24-in-different-parts-of-davao-city)