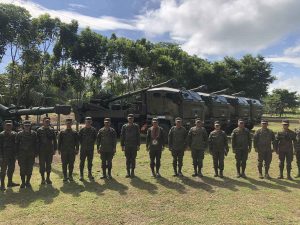 THE 7th Field Artillery (Steel Rain) Battalion has received eight new self-propelled 155mm Autonomous Truck Mounted Howitzer Systems at its base in Camp Lucero, Brgy. Nasapian, Carmen, North Cotabato, on Oct. 1.
Military officials said the asset will be used in hunting down groups that sow terror in peaceful communities.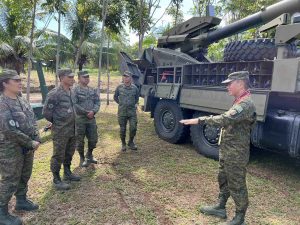 Col. Medel Aguilar, Armed Forces of the Philippines spokesperson, said despite the campaign, the military "will also warmly welcome those who will abandon armed struggle and other forms of violence and help them start a new life."
Among those present during the arrival fo the asset were Colonel Francis Anthony M. Coronel, commander of the Army Artillery Regiment; Lieutenant Colonel Raquel Vilchez, commander of the battalion, Lt. Col. Chamberlain Esmino, commander of 10th Field Artillery Battalion, and Brig. Gen. Jovencio Gonzales, 602nd Infantry Brigade commander.
The asset ws also presented to Major General Roy Galido, commander of the 6th Infantry Division and Joint Task Force Central.
"Because of these new assets, we will further strengthen our ability to suppress terrorism and insurgency here in Central and South-Central Mindanao, and able to defeat the state's enemies to prevent them from sowing violence," said Galido who inspected the asset.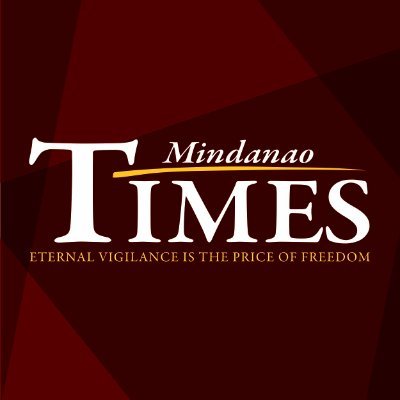 Source: Mindanao Times ( https://mindanaotimes.com.ph/2022/10/04/7th-fab-receives-8-howitzer-systems-2/#utm_source=rss&utm_medium=rss&utm_campaign=7th-fab-receives-8-howitzer-systems-2)