THE city government has called on the public to continue adhering to the minimum health standards during the observance of Undas.
In a press release, the city government said those visiting cemeteries must observe these health protocols even as those operating private cemeteries, in coordination with the City Health Office, may come up with their respective guidelines.
The city government reiterated that wearing of face masks in these crowded places is still mandatory and those that may exhibit flu-like symptoms must stay at home.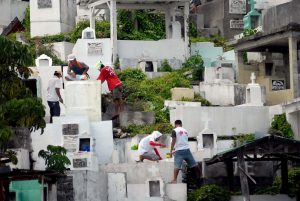 It added that medical tents will be set up at the entrances of all cemeteries to check on the temperatures of the visitors as well as respond to medical experience.
Gates of cemeteries will be opened 6 am and closed at 8pm from October 30 until November 3, while operators of private cemeteries may just come up with their schedules.
People must follow the "one entrance policy," while there is only a single exit for vehicles.
Ambulant vendors will only be allowed to sell their goods if they are able to secure a special permit from the Office of the City Mayor at the designated areas of government-run cemeteries.
For those bringing vehicles, the City Transport and Traffic Management Office will identify parking areas, while visitors must bring back their garbage and must only dispose of the wastes in collection points identified by the City Environment and Natural Resources Office.
The city security cluster will also deploy more personnel to augment those to be deployed to cemeteries and that the Davao City Police Office will also set up police assistance desks in the cemeteries.
Burial and other activities in the city government-run cemeteries are not allowed between October 30 and November 3 unless emergency cases.
No one is also allowed to stay overnight in cemeteries and that tricycles are not allowed to enter these premises.
Bringing backpacks, wearing jackets, playing loud music or karaoke, gambling, bringing alcoholic drinks and pointed objects, are prohibited, while flying of drones is prohibited unless those with security clearance. Anyone who does not have any business inside the cemeteries will be denied entry.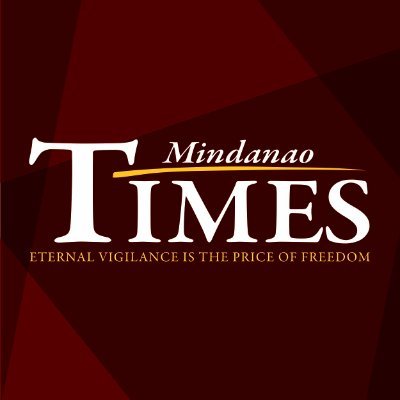 Source: Mindanao Times ( https://mindanaotimes.com.ph/2022/10/18/city-govt-releases-rules-for-undas-in-cemeteries/#utm_source=rss&utm_medium=rss&utm_campaign=city-govt-releases-rules-for-undas-in-cemeteries)