ONE of the first duties of Davao's retail moguls of each new generation is to search out and establish that generation's true standard of pitch. And the new breed of young, Canadian-educated business entrepreneurs of the Yap clan of the renowned Felcris Group of Companies ventured into a new concept of 'personalized' lifestyle shopping that is the Chimes—a Felcris Specialty Store.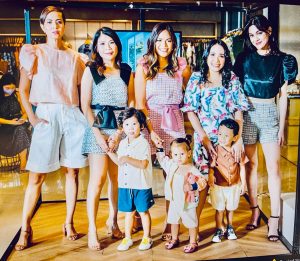 Davaoenos still remember that the shopping mecca of Davao City in the late 1970's was Felcris at Sales Street. Felcris is Chimes Specialty Store's parent company. And Chimes is now celebrating its 18th anniversary having been established on October 8. "We read from some book that chimes symbolize good luck and good fortune. The word is simple and easy to remember for recall. It is also classy sounding," said the soft-spoken and well-mannered Cindy Yap, the VP for Merchandising of the plush complex which offers everything from international designer boutiques to uniquely Filipino finds from our very own local specialty stores.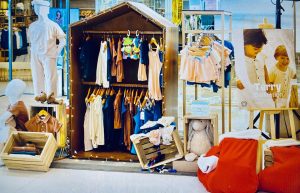 Chimes is, indeed, still one of the few affluent-looking modern architecture along Governor Sales Street which was opened to the public last October 8, 2004. The antiseptic, sleek and minimalist interior of Chimes reminds me of a little Rustan's in Davao City. Yes, talking about architecture and interior design as Chimes' selling aids. The Yaps' boutique concept, which came even before the Abreeza Mall and the SM Lanang Premier opened their gates to Mindanao's elite shoppers, is definitely not for the loyal patrons who would flock to do their shopping at Felcris, Warehouse or the Central Convenience Store of the Yaps. .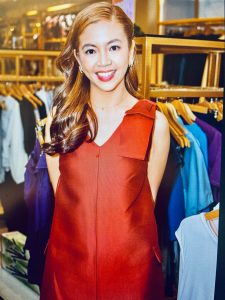 On its 18th anniversary, Chimes celebrates the event with a collaboration with two big brands—RAF and Till Dahli. "This valuable partnership has enabled Chimes to offer their products to the fashionistas of Davao. This has been Chimes' vision since it opened its doors 18 years ago; and that is to reinvent the shopper's experience by offering a curated, oftentimes exclusive assortment of products that include both international and local brands. Its core value is to be innovative and ever evolving to provide customers with an unrivaled experience of luxury," said Cindy Yap.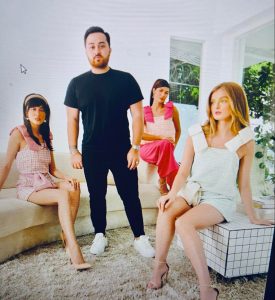 During the well-attended celebration last October 8, Davao's invited fashionistas did their mighty catwalk on stage donning the latest fashion collection of RAF x Mark Bumgarner and Tili Dahli.
RAF x Mark Bumgarner is all about pure femininity. The elegant flourishes of bows, drapery, rich details, and amazing prints celebrate refined craftsmanship thus allowing unlimited possibilities. RAF brings out glamour and when mixed with Mark Bumgarner's ultra-feminine aesthetic infuses aspirational beauty into real world sensibilities. Tropical foliage and juicy prints are mixed with luxurious textures and bold colors which allows one to escape the confines of the mundane daily routine. Versatile pieces allow one to shift from the street to a date at night with elegance.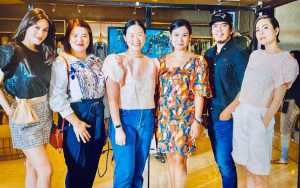 Tili Dahli is a fashion line founded by showbiz divas Anne Curtis and Solenn Huesaff who are both young mothers. Tili Dahli is a baby wear brand that is rooted on the strength of motherhood and inspired by the growth and development of both women's children.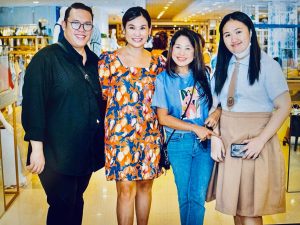 Tili Dahli promotes sustainability by using materials that are environmentally friendly. The brand recognizes the fact that children have sensitive and delicate skin which have to be given importance. With Tili Dahli, you are assured of products that are soft and gentle on your baby's skin.
Both RAF x Mark Bumgarner and Tili Dahli collections are sold only in Chimes.
Congratulations, Chimes Felcris Specialty Store, on your 18th anniversary.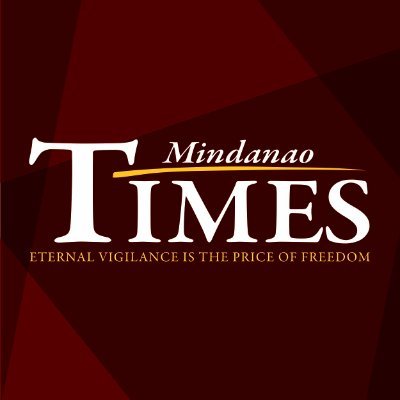 Source: Mindanao Times ( https://mindanaotimes.com.ph/2022/10/28/65845/#utm_source=rss&utm_medium=rss&utm_campaign=65845)